Saturday Night SEGA – Episode 92 (#GC034)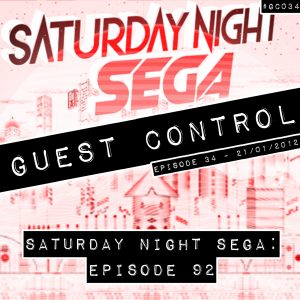 As promised last week, Gavvie is joined by TitansCreed and AAUK to discuss a HUGE amount of SEGA news from the past seven days. Of course, that didn't happen. Instead, it's another two hours of brilliant banter. Prepare for an absolute riot as Pete and Kevin explain how SEGA's messing about with canon unravels the entire Sonic series!
For more episodes of Saturday Night SEGA head to RadioSEGA.net.
Podcast: Play in new window | Download
Subscribe to
Radio Redux - Guest Control
Or subscribe with your favorite app by using the address below