The Blistered Blacktop Show (#212) – Time Extension!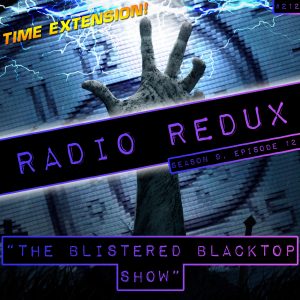 TIME EXTENSION! In a special Radio Redux event show it's time to hit the road – and hit it HARD. No chat, just music, as Kevin plays three hours of tracks from racing games across the years – with a few surprise twists and turns along the way. Over 50 tracks at break neck speed, wind down the window and put the pedal to the metal.
Podcast: Play in new window | Download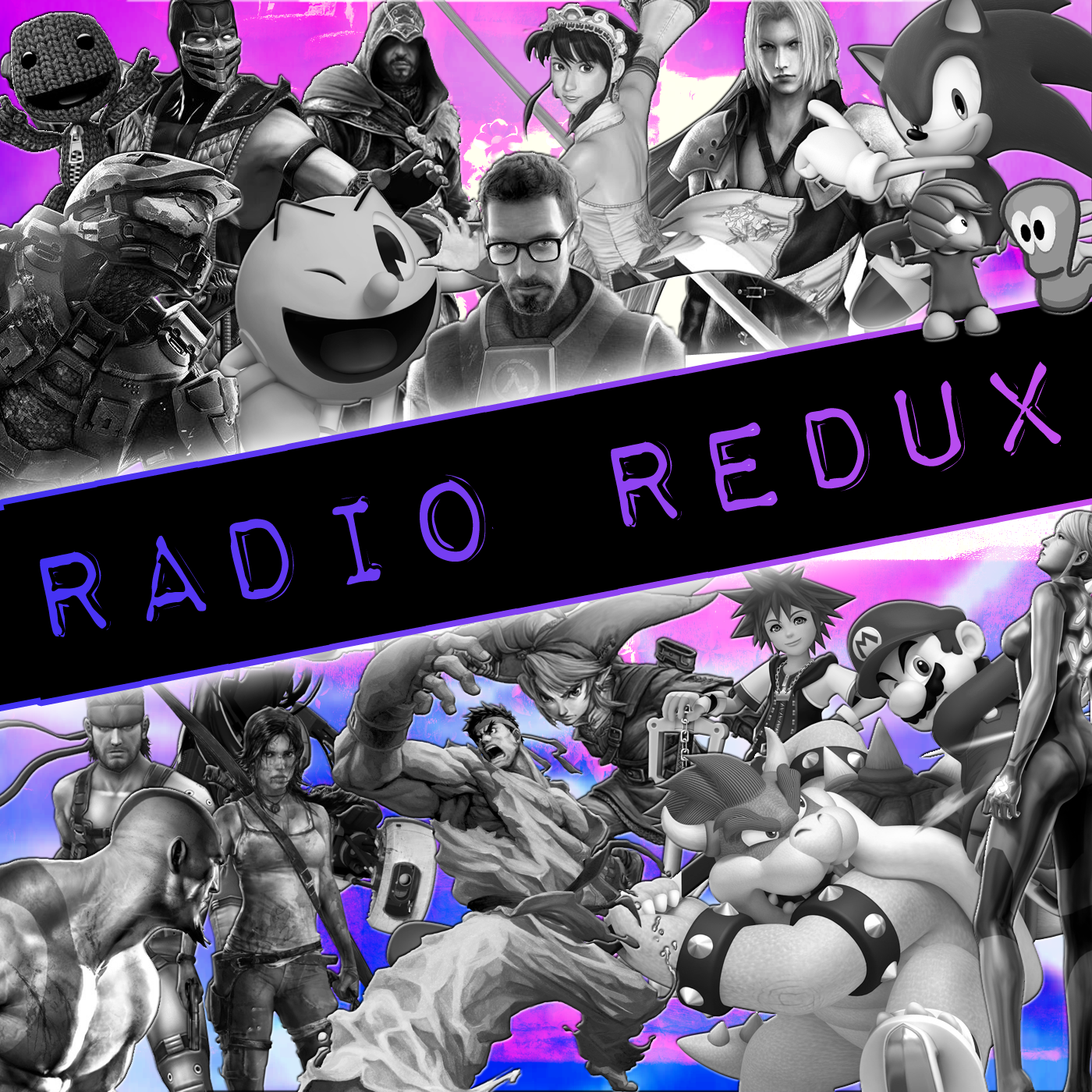 Radio Redux
Last Minute Continue
Host Kevin returns to discuss the latest news and play fantastic tunes from across the gaming spectrum on Last Minute Continue's radio show. Join him and friends for music, laughs and video game discussion.
Full Tracklist
Daytona USA 2001 Deluxe – Takenobu Mitsuyoshi – The King of Speed
OutRun 2 – Opening
Sonic Rivals 2 – Ted Poley – Race To Win
NASCAR Arcade – Crush 40 – Revvin' Up
SEGA RALLY (2006) – Beat Of My Heart
Burnout 3: Takedown – The D4 – Come On!
R4 / Ridge Racer Type 4 – Kohta Takahashi feat. Kimara Lovelace – Urban Fragments
Team Sonic Racing – Crush 40 – Green Light Ride
Road Rash – Soundgarden – Rusty Cage
ReVolt – Candy Jumping
Mortal Kombat Armageddon – Motor Kombat: Lin Kuei Raceway
Need For Speed Underground – Asian Dub Foundation – Fortress Europe
Initial D: First Stage – Edo Boys – No One Sleep In Tokyo
Daytona USA Circuit Edition – Jun Senoue (feat.Eric Martin) – Sons Of Angels
Daytona USA – Takenobu Mitsuyoshi – Let's Go Away -H.version
River City Girls – Megan McDuffee – Drive
F-Zero GX – Wings For My Way
Metropolis Street Racer – Am I Only Dreaming
OutRun 2006 – Night Bird
OutRun 2 – Shiny World
Need For Speed Underground – The Crystal Method – Born Too Slow
WipEout Omega Collection – DC Breaks – Breathe (Instrumental VP Mix)
Mario Kart 8 – Mute City
Sonic & All-Stars Racing Transformed – Richard Jacques – Ocean View
Sonic Free Riders – Koji Sakurai – Theme of Metropolis Speedway
Full Auto – Witchman feat. Marz – Point Of No Return (Edit)
Need for Speed Underground 2 – FREELAND – Mindkiller (Jagz Kooner Remix)
Crazy Taxi: Fare Wars – The Chase
Need For Speed Most Wanted- Styles of Beyond – Nine Thou (Grant Mohrman Superstars Remix) (Instrumental)
Sonic & All-Stars Racing Transformed – Richard Jacques – Race of Ages
Crash Team Racing: Nitro Fuelled – Coco Park
Sonic Adventure 2 – Grind Race
Initial D: First Stage – Dusty – Love Injection (Extended Mix – F.O.)
Initial D: First Stage – Max Coveri – Running In The 90s
Midnight Club 3 – Ash – Meltdown
Crazy Taxi – Bad Religion – Hear It
Daytona USA 2 – Takenobu Mitsuyoshi – Skyscraper Sequence
Burnout 2 – A Photograph (Palm Bay Heights)
SEGA World Drivers Championship – Destiny Battle
Offroad Thunder – Technoslop
Offroad Thunder – Main Theme
DiRT 4 – Sigma – Night Drive
Mario Kart Wii – Rainbow Road
Gran Turismo 2 – Moon Over the Castle
The Crew – Laurent Juillet – Deep Atmosphere
The Crew – Laurent Juillet – Shimmering Sunset
Assetto Corsa – Menu Music #4
Racedriver: GRID – Nathan Boddy – Vintage Warmer (Menu Theme)
Racedriver: GRID – Big A, Paul Bernard Jefferies & Luke Phillip – PAY DAY
Need for Speed Underground 2 – Queens Of The Stone Age – In My Head
NASCAR Arcade – Rush Into the Crazy World
Crazy Taxi – Bad Religion – Ten In 2010
Crazy Taxi – The Offspring – All I Want
Need for Speed Underground 2 – Snoop Dogg – Riders on the Storm (Fredwreck Remix ft The Doors)
Initial D: Third Stage – Dave Rogers – The Race Is Over
OutRun 2 – Last Wave