"The Royal Ramble": WWE Royal Rumble 2021 Review (LMKO #066)
Royal Rumble 2021: A half-decent rumble splits the boys with Pete and Turbo each seemingly having contrasting opinions on everything. Kevin meanwhile is lamenting his comments about Charlotte Flair and Lacey Evans from a Royal Rumble review a couple of years back. But who is the new LMKO Predictions Champion?
Topics:
00:00​ – A musical interlude.
01:17​ – The Champ is here. Again.
03:40​ – The Evans-Flair Monkey Paw
06:30​ – Spawn of Rollins
08:30​ – McIntyre vs Goldberg
16:30​ – Banks vs Carmella: "The highlights are bad ones."
26:42​ – The Women's Royal Rumble (feat. Men, because WWE)
57:20​ – Reigns vs Owens: Handcuffs nerfed / Last Storyboard Standing
1:15:14​ – Peter Rosenberg and Bad Bunny
1:17:28​ – The Men's Royal Rumble
1:35:20​ – Scores
1:41:20​ – "What's Miz gonna do?" / Sign offs
Podcast: Play in new window | Download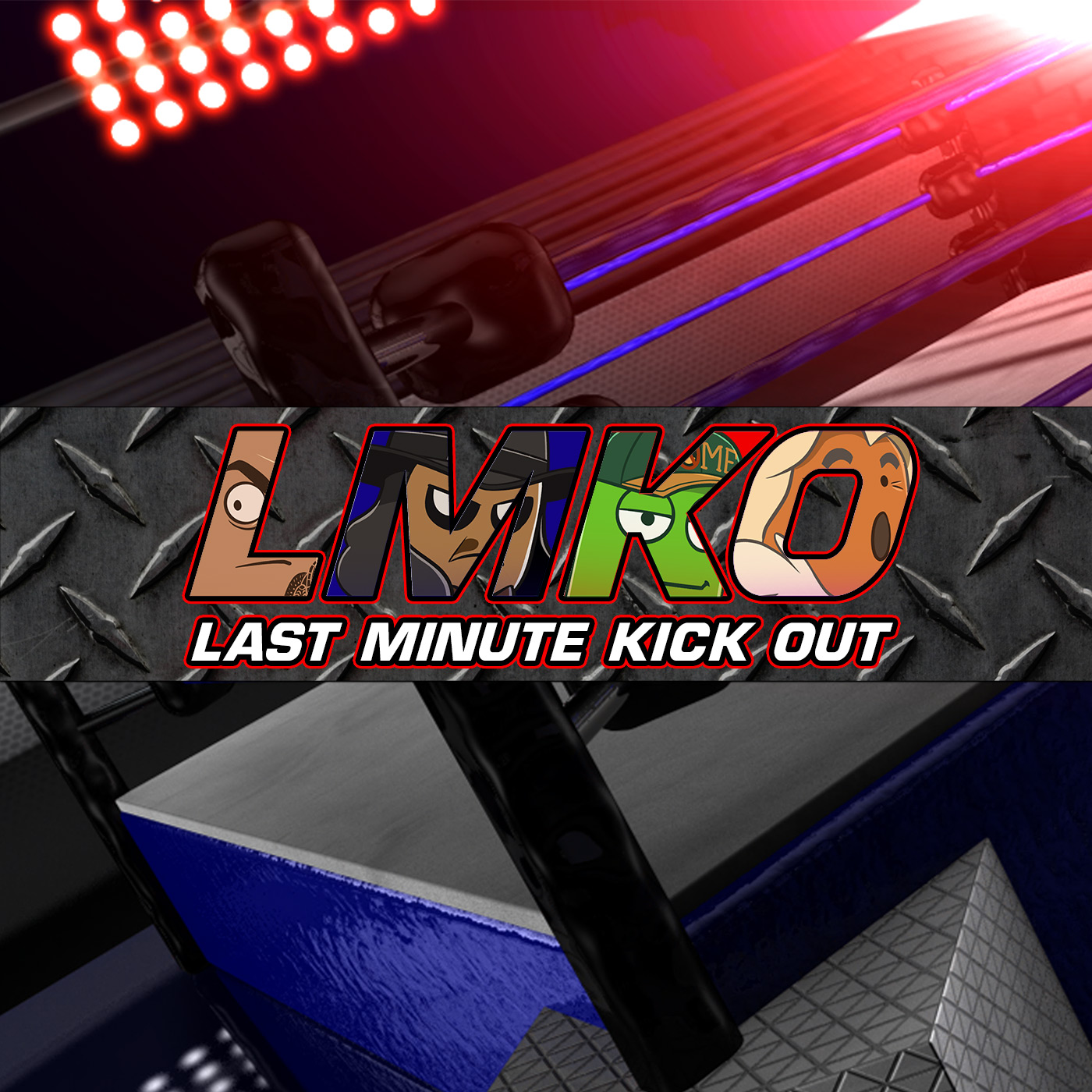 Last Minute Kick Out
Last Minute Continue
A trio of bearded Brits wax lyrical about the latest wrestling PPVs.