"Rough And Tumble": WWE Royal Rumble 2018 Review – Pt 1 (LMKO #006)
It's time for a two-parter as the road to Wrestlemania truly begins! Turbo's even come dressed as Shinsuke Nakamura – because why not, right? The LMKO team argue over the first half of the Rumble show with Kevin taking them through the pre-show before they move on to the WWE Championship match, Smackdown Tag Team Championship match and the Men's Royal Rumble.
But why exactly has Seth Rollins come out wearing an early 2000 teenager's shirt as a pair of pants?
Podcast: Play in new window | Download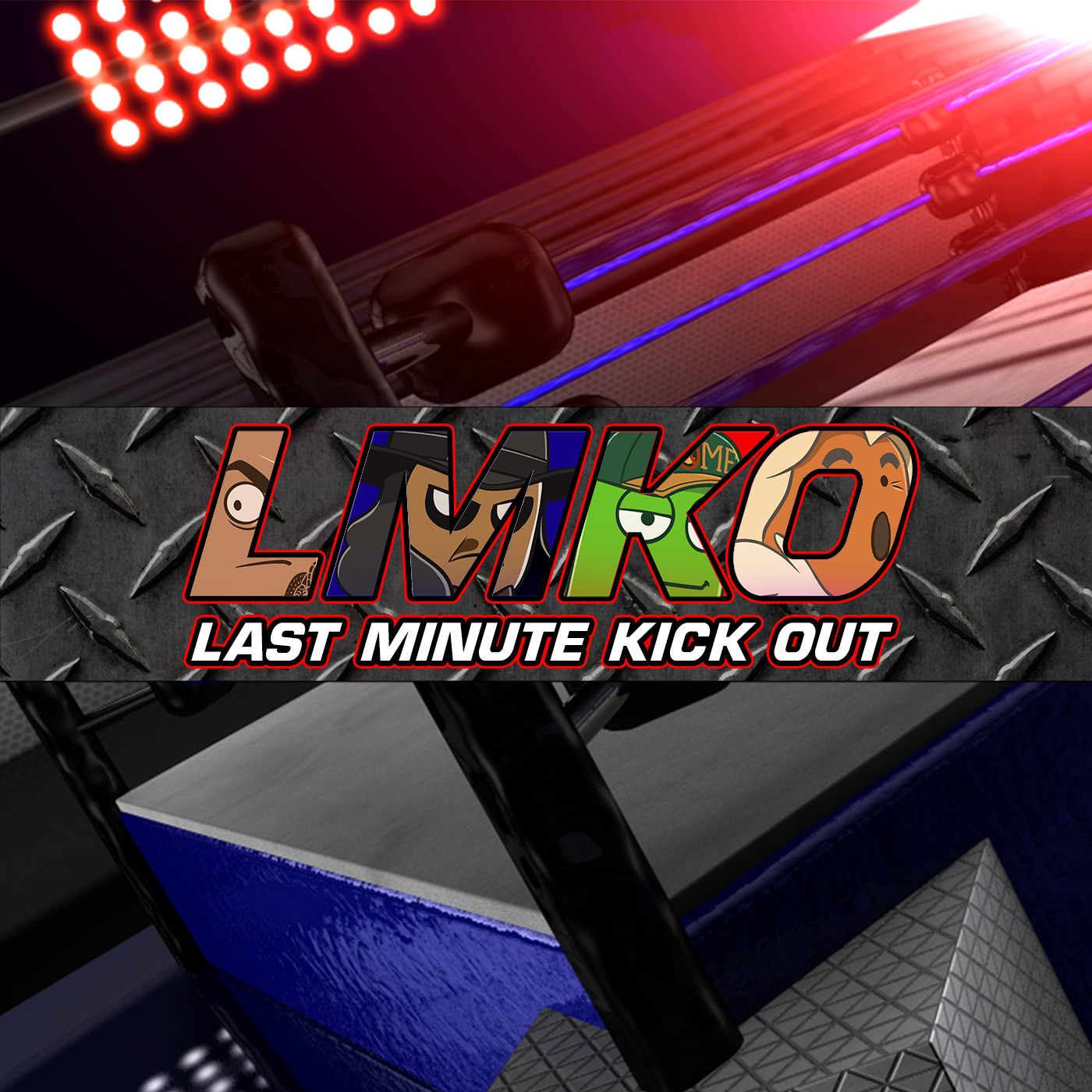 Last Minute Kick Out
Last Minute Continue
A trio of bearded Brits wax lyrical about the latest wrestling PPVs.
__
Find Last Minute Kick Out on iTunes here: https://tinyurl.com/lastminko
And be sure to follow us on our other channels as well.
Twitch ► https://www.twitch.tv/lastminutecontinue
Twitter ► https://twitter.com/lastmincontinue
Facebook ► https://facebook.com/LastMinuteContinue
Discord ► http://discord.gg/jFS94t8
Pete's Channel ► http://youtube.com/user/ProjectPhoenix
Pete's Twitter ► http://twitter.com/TitansCreed
Turbo's Channel ► http://twitch.tv/turbodrivelive
Turbo's Twitter ► twitter.com/TURBOXLR
If you enjoyed and would like to donate to help us get new things to entertain you, you can do so here: https://streamlabs.com/lastminutecontinue/
Check out our YouTube channel for many more Let's Plays, unboxings and other video content!