AEW Full Gear 2019 Predictions (LMKO #044)
With Kevin out ill with throat issues, the trio have yet to review Crown Jewel but AEW's Full Gear is already upon us. So now Turbo and Pete must give their thoughts on who will win to gain control of the LMKO predictions belt.
(Please ignore the fact it an 'NXT Championship' is being defended on AEW – we are.)
Podcast: Play in new window | Download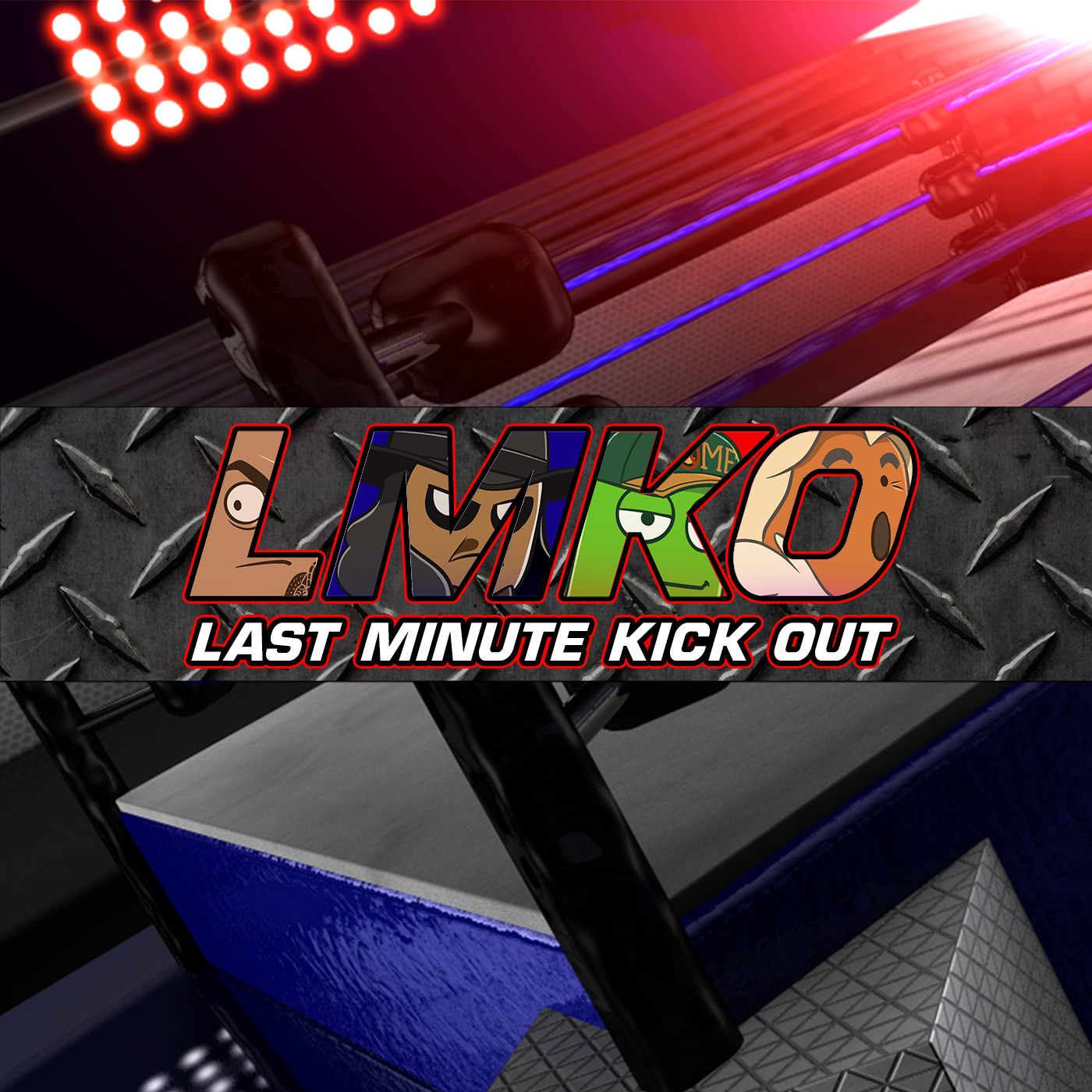 Last Minute Kick Out
Last Minute Continue
A trio of bearded Brits wax lyrical about the latest wrestling PPVs.
__
Find Last Minute Kick Out on iTunes here: https://tinyurl.com/lastminko
And be sure to follow us on our other channels as well.
Twitter ► https://twitter.com/facesinperil
Discord ► http://discord.gg/jFS94t8
Facebook ► https://facebook.com/LastMinuteContinue
Twitch ► https://www.twitch.tv/lastminutecontinue
Pete's Channel ► http://youtube.com/user/ProjectPhoenix
Pete's Twitter ► http://twitter.com/TitansCreed
Turbo's Channel ► http://twitch.tv/turbodrivelive
Turbo's Twitter ► twitter.com/TURBOXLR
If you enjoyed and would like to donate to help us get new things to entertain you, you can do so here: https://streamlabs.com/lastminutecontinue/
Check out our main YouTube channel (https://www.youtube.com/c/lastminutecontinue) for Let's Plays, unboxings and other video content!