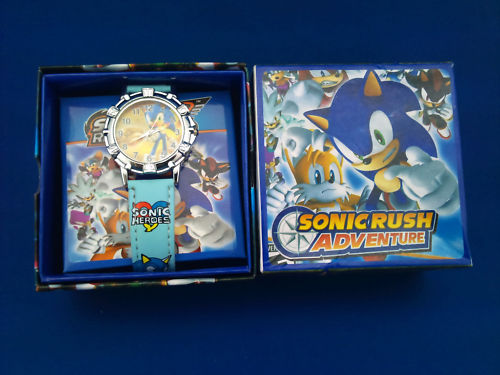 Is This The Worst Fake Sonic Merchandise EVER?
A piece of merch so amazing you actually have to see it to quite believe it.
Your eyes are not lying you are indeed seeing what you are seeing. This watch is one of several popping up all over eBay at the moment that are perhaps the most terrible and the most awesome fakes ever. Why the dual nature? Well, just look at it.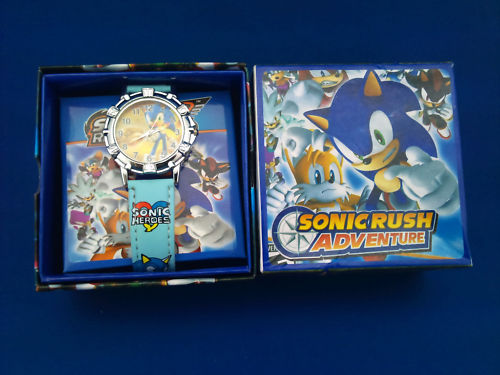 For a start the product itself is terrible, but its when you actually have a look at it you see what an absolute mess it is.
Lets take it from the top and look at the games:
The box features character art from Sonic Rivals 2 on the PSP
It also features the logo from Sonic Rush Adventure on the DS
In fact if you look in the bottom left hand corner you'll even see part of the ESRB logo from the pack art the fakers have used.
Inside we have more Rivals 2 art, but also a Sonic Heroes (XB, PS2, GC) logo strap.
And to round things off we've got a Sonic & The Secret Rings watch face.
Words fail me at this point, I recall way back when there was a curious official item which possessed SONIC 06's logo with Secret Rings art but this just takes the cake.
You'd've thought this would end but oh no, there are several of these… and they're perhaps even worse. They've even done the same to Mario. Look at this!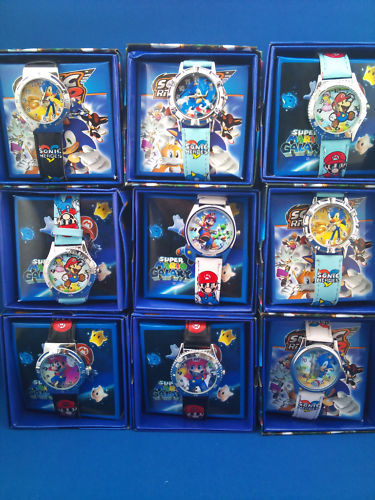 The sheer amount of fail on display here is breathtaking, the bottom right even combines Sonic Unleashed into the fray, and others elsewhere on the store show Sonic Riders.
What do you lot think? Comment below!