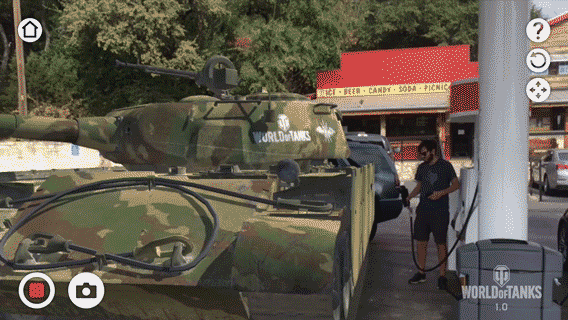 World of Tanks AR Experience Rolls Out At GDC
We've been following Wargaming's increasing love for all things immersive for some time. Be it teaming up with a museum to tear down the wall (literally, in this instance) between the real and gaming worlds, or in more recent times as to how their new firm Neurogaming has been working to bring World of Tanks VR to life as as location-based virtual reality (VR) experience for one of two platforms that the company is working on.
Today though, the parent company and developer of the World of Tanks IP has revealed a new immersive app in celebration of the main video game title hitting the all-important version 1.0 mark with a soon to come update. The app in question takes World of Tanks back into the world of augmented reality (AR) and into the heart of the action. Developed with support from Gravity Jack, and with the pair working "closely" with Google. Neurogaming have revealed at the Games Developers Conference (GDC) in San Francisco, World of Tanks AR Experience. Utilising Google's AR platform ARCore the app is being featured at the event as one of ARCore's launch titles.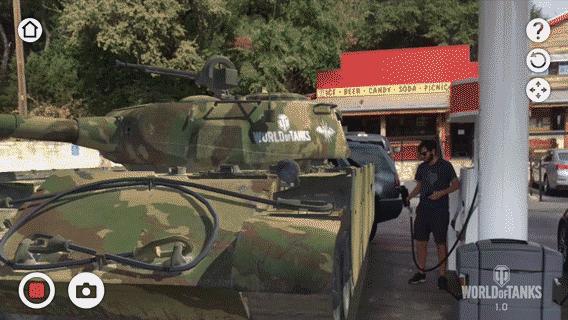 "The World of Tanks AR Experience allows users to see a tank battle raging around them, anywhere from gigantic life-size to tabletop scale." Explains Wargaming in a statement. "The AR vehicle also dismantles in mid-air to show off some of its core components, allowing users to learn more about these historical vehicles. The app features photo and video social sharing functions."
Support for the app is confirmed for Google Pixel devices, Samsung Galaxy Note8/S8+/S8/S7/S7 Edge, Asus Zenfone AR, LG V30/V30+ and OnePlus 5. As well as on iOS with the iPhone SE, iPhone 6s, iPhone 6x Plus, iPhone 7, iPhone 7 plus, iPhone 8, iPhone 8plus, iPhone, iPad pro, and iPad 5.
"We're thrilled to collaborate with Google on delivering this unique AR experience to millions of users around the world," explained Matt Daly of Wargaming's Special Projects department. "With the recent release of World of Tanks 1.0, we're taking tank combat up a gear, and the AR app will let our players extend their in-game experience to real life."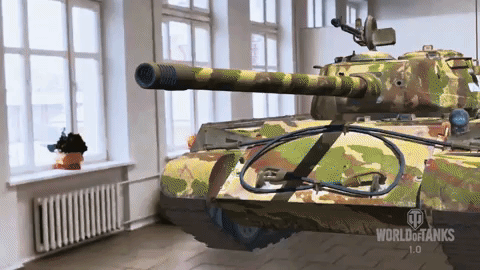 The app is available now on the Google Play Store. We will continue to bring you all the immersive tech developments from GDC throughout the week.
This article was originally written by the author for VRFocus.