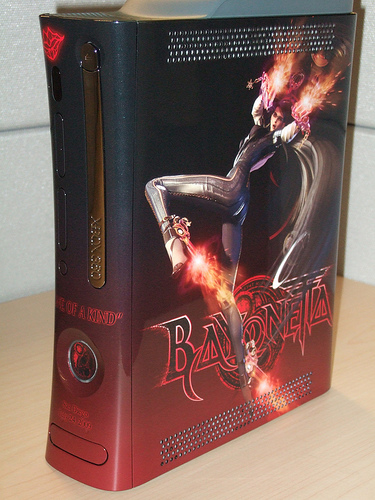 Win A Hot Bayonetta Box 360
Are you lucky enough to be attending Comic Con this year? Do you happen to be a Sega nut attending the show in full Sega character cosplay? Well both of you should head over to the Sega booth for the chance of winning the best looking Xbox 360 ever made.
The console has been fully decorated with some fantastic Bayonetta artwork featuring the bullet witch herself on one side and her mysterious PVC clad rival on the other, both with guns blazing in their hands and on their feet.
There are two ways you can get hold of this baby. Firstly; by attending Comic Con dressed as a Sega character and paying a visit to Sega at marker 5200. Secondly, by dropping by on Sega dressed as Bayonetta. This is the more likely of the two options as Sega did announce prized earlier this month for people dressed as her.
The full contest rules can be found on Sega USA's Blog Page. A visit to the Sega booth in any of the two scenarios could land you with a ticket to an exclusive Bayonetta event with hands on game time and even maybe a little chat with members of Platinum Games.
How good looking are the consoles? Good looking enough for Platinum Games to be awed by them. Talk a look at the pictures below.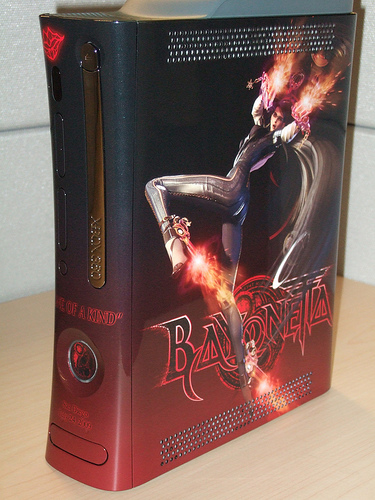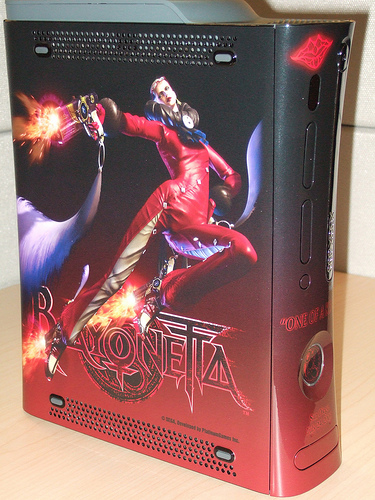 Post originally written by the author for TSSZ News.