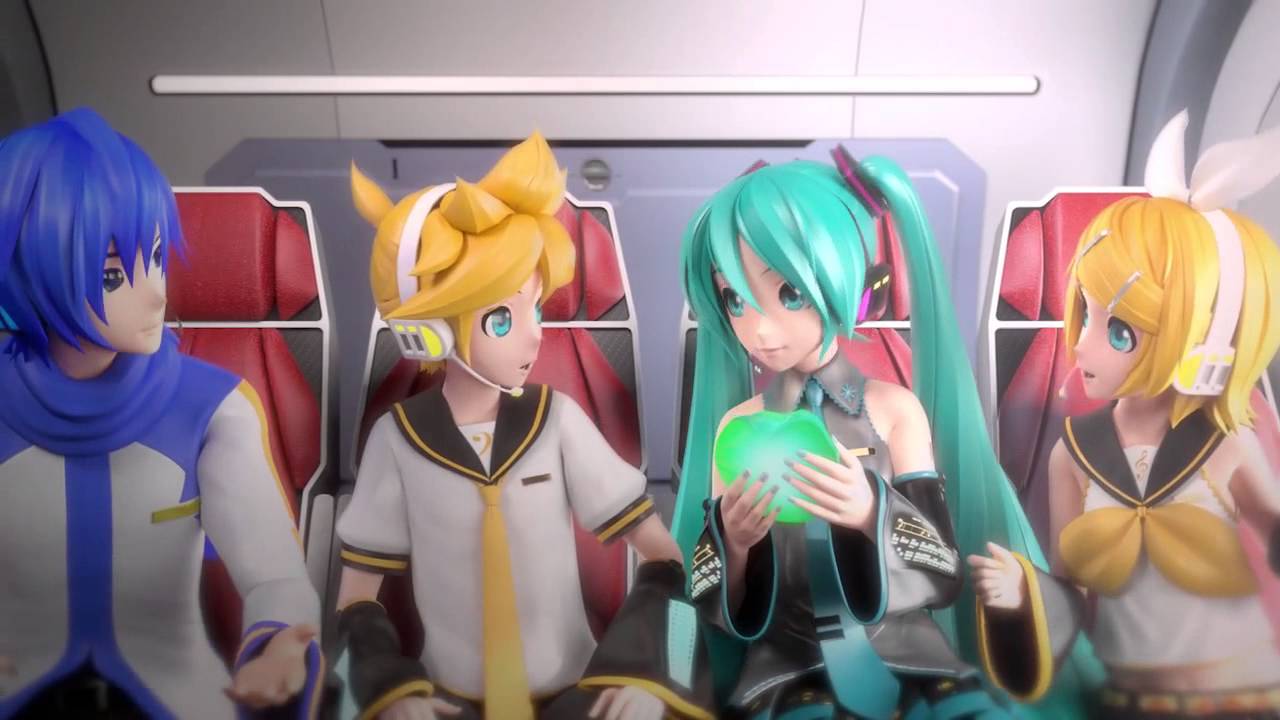 Western DLC Plans Detailed For Hatsune Miku Project DIVA F 2nd
Hatsune Miku Project DIVA F 2nd arrives in just a few weeks and downloadable content has been the focus for news on the game as of late. It looks like that content won't be limited to Japan, however, as a press release by SEGA of America and SEGA Europe explained:
SAN FRANCISCO & LONDON – October 30, 2014 – SEGA® of America, Inc. and SEGA® Europe, Ltd. today detailed downloadable content plans, including free content, for the upcoming game Hatsune Miku: Project DIVA™ F 2nd, thereby matching the entire Japanese DLC rollout plan for the game starting December 9, 2014. The companies also announced two great sales initiatives, the Song Club and Costume Club, delivering an incredible deal for six months of costume, skin and song content following the game's launch on November 18, 2014,

Fans who purchase the Song Club (MSRP $29.99/€ 24.99/£ 19.99) will receive every single Rhythm Game Song published in the upcoming months1, well over ten songs in total, while the Costume Club (MSRP $69.99/€ 49.99/£ 39.99) will feature more than 45 costumes (modules). Regularly priced at MSRP $2.99 (€ 2.49/£ 1.99) per song and MSRP $1.99 (€ 1.49/£ 1.19) per module, the Costume Club and Song Club offer more than 25% savings for fans who want to own every piece of upcoming content. Both will be available for purchase on PlayStation®Network starting with game's launch on November 18, 2014.

In addition to monthly free custom UI skins2, SEGA confirms that cross-buy will be enabled for Hatsune Miku: Project DIVA™ F 2nd, meaning all DLC content functions on both platforms if purchased on one.

Hatsune Miku: Project DIVA™ F 2nd is the sequel to the ultimate rhythm game featuring the world's most popular virtual singer, with twenty classic songs from the previously Japan-only PSP games making their first debut in the West, and twenty brand new songs to the Project DIVA series. In addition to the new songs, the game will feature updated gameplay mechanics and controls, more than 80 brand new and remade fan favorite modules, Cross-Save compatibility, Markerless AR Mode (PlayStation®Vita handheld entertainment system) and a revamped edit mode ranking system that showcases the most popular user-generated content to provide gamers the best music game experience on the PlayStation®3 computer entertainment system and PlayStation®Vita system.

Hatsune Miku: Project DIVA™ F 2nd is slated for release on PlayStation®3 system, PlayStation®Vita system and via digital download on PlayStation®Network on November 18, 2014, in North and Latin America and November 21 in Europe and rest of the world. For more information about the game, please visit www.sega.com; to download SEGA game assets, please visit www.sega-press.com.

1All add-on content packs are scheduled to be released by June 2015.

2Skins available for free for the first 39 days after release.
A couple of images were included in the press release. You can see them below.
This post was originally written by the author for TSSZ News.