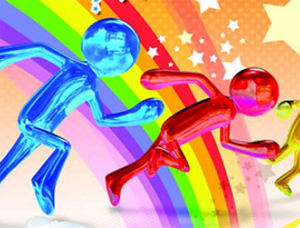 Video: Let's Catch Released on WiiWare
Don't have a backyard or an open park nearby? Maybe you're just too immobile where putting on that cap and grabbing your glove isn't appealing anymore? Maybe you're just outright lazy?
If any of those apply, Let's Catch may be for you. Created by Yuji Naka's Prope development studio, it was timed to release alongside Let's Tap, and indeed, the WiiWare title saw a Monday release domestically for 1,000 Wii points.
The game is more than just playing catch–there are multiplayer options, including a Hot Potato-esque mode. Want to know if it's worth your hard earned money? Take a look at the video below, courtesy of the NintenDaan YouTube channel. The video goes through in some detail how you'll be playing, and the variety contained within.
This was originally posted on TSSZ News.