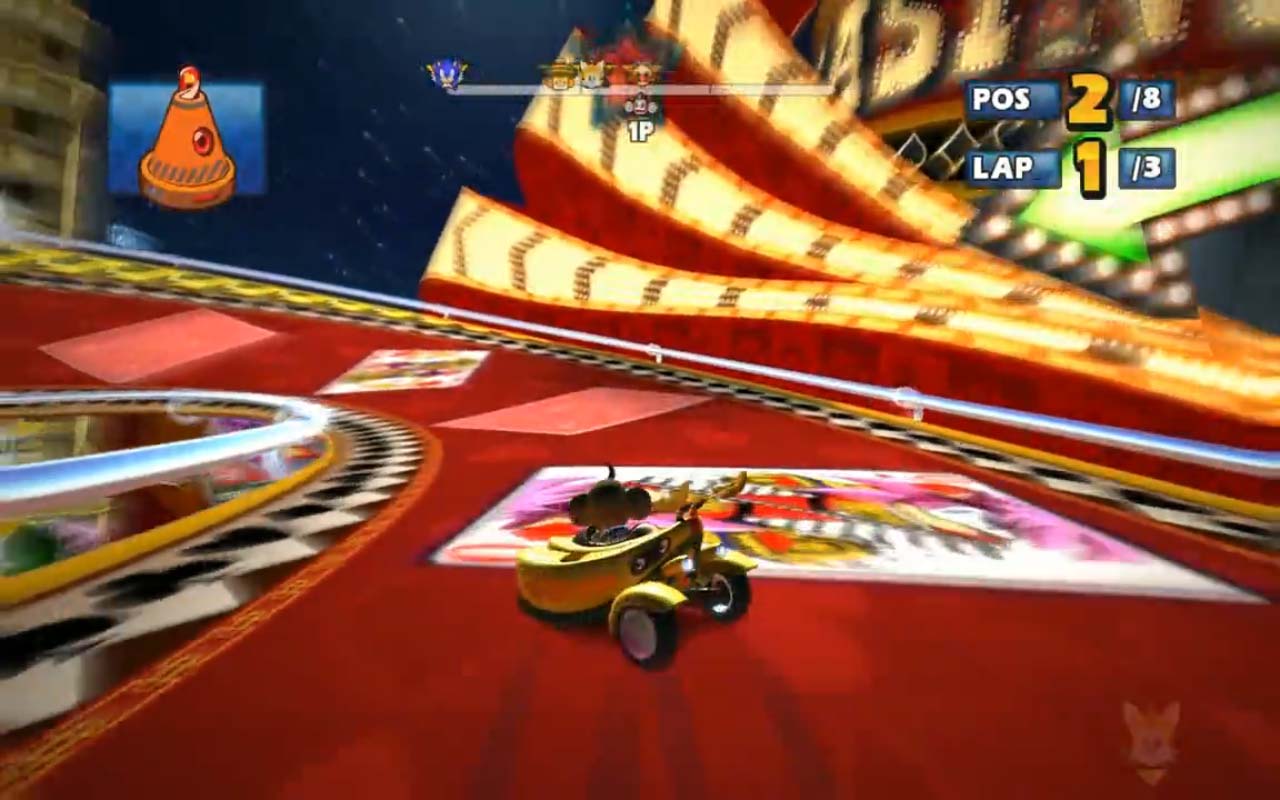 Video: Artwork of Sonic Underground's Sonia Spotted in ASR
T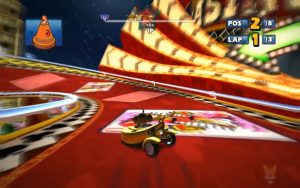 ake a good, hard look at the picture you see here. If it helps, here's a larger version of the still, captured from the Casino Park area of Sonic & SEGA All-Stars Racing.
Notice anything odd? The folks at Spanish Sonic forum Sonic Reikai did–if you look closely, that's not Amy… that's Sonia from the animated series Sonic Underground as the Queen of Diamonds.
The picture was first spotted (and then extracted) from the PC version, and after doubts were raised, was later confirmed to be existent on at least one other edition of the game. We have a video of the work in action on the PC edition, on the track, at the end of the story.
The fan service is admirable, but it may also be another problem of plagiarism for Sega. A closer look at the work indicates an eerie similarity to a piece of fan work produced in 2007 by DeviantARTist Lightning-Duchess. In particular, portions of Sonia's face and hair in game bare a striking resemblance to Lighting-Duchess's work–just with the face flipped.
The California based artist remains active, just not under that particular screenname. Instead, Lightning-Duchess has reinvented herself as RianaLD, and has made it particularly tough to get in touch, at least in the context of this story. We'll keep trying.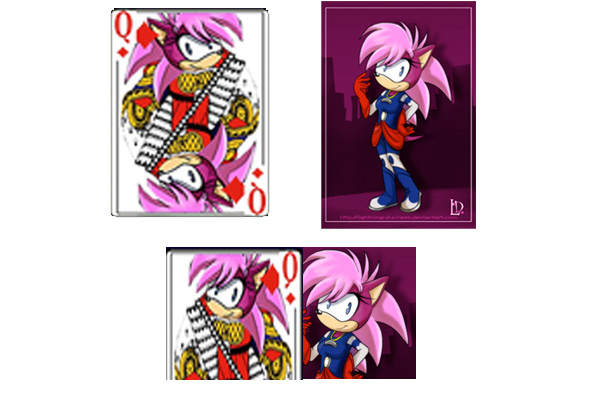 For SEGA, if this turns out to be another case of lifted fan art, it is déjà vu all over again. Last March, we told you about an instance of an artist plagiarizing another for a Sonic and the Black Knight contest. We helped break the story, and from our reporting, we also helped resolve it, giving original artist Mega777 the credit she deserved, even as SEGA noted alterations could not be made to SBK after the fact.
The end result here could end up being a bit different, depending on circumstance and if the art really was lifted. Right now, it's very close. We've put in for comment to Steve Lycett on the matter. We will continue to monitor developments, and you can judge for yourself in our comments area.
This post was originally written by the author for TSSZ News. The original 2010 video originally contained here is no longer available and has been replaced by LMC with one from 2020.