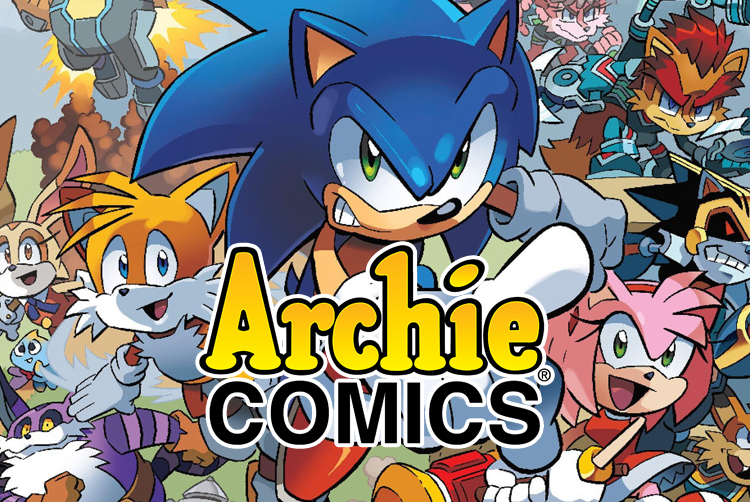 Upcoming Sonic Boom Comics To Be Co-Written By Cartoon Team
As the Sonic Boom games debuted with a roar and the cartoon premiered with a cheer, the comics have been released to a whisper. News on the comics has been few and far between. That is, until today. Arcade Sushi has spread the word about the latest announcement from Archie on the Sonic Boom comics. The announcement? The writing team behind the cartoon is going to be co-writing with Archie for upcoming issues of the Sonic Boom comic series.
Sonic Boom, based on the video games and TV series of the same name, is the newest addition to the Archie Action comics line, and we're thrilled to welcome Sonic Boom TV Series writers Bill Freiberger, Sam Sandak Freiberger, Greg Hahn and Alan Denton to the Sonic Boom comic book team!

The work this team has done on the TV series speaks for itself, and fans can expect the same level of action, adventure and hilarious hijinks in the Sonic Boom comics as they do from their TV screens every Saturday morning on Cartoon Network! With the addition of this awesome writing team, the Sonic Boom comic book series is integrated into the worlds of video games and television like never before — a first in Archie's 22 year history with the Sonic the Hedgehog franchise!

Writer Ian Flynn, who wrote the first 4 issues of the series, will be working alongside Bill, Sam, Greg and Alan over the next year's worth of stories to craft the ultimate Sonic Boom experience! We begin with issue #5, as Bill rings in Eggman's evil "EGG-toberfest" scheme, which leads into a the series' first 2-part story from Ian, followed by stories from Sam, Greg and Alan a little later on.
Also included was the variant cover to Sonic Boom #5. You can check it out below.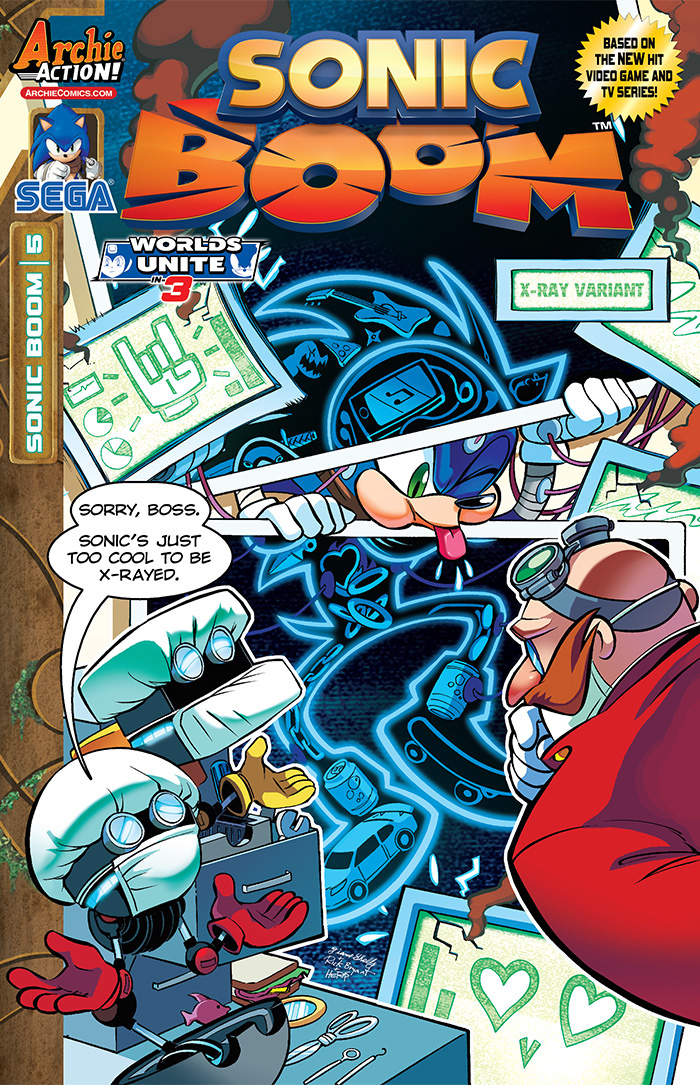 This post was originally written by the author for TSSZ News.