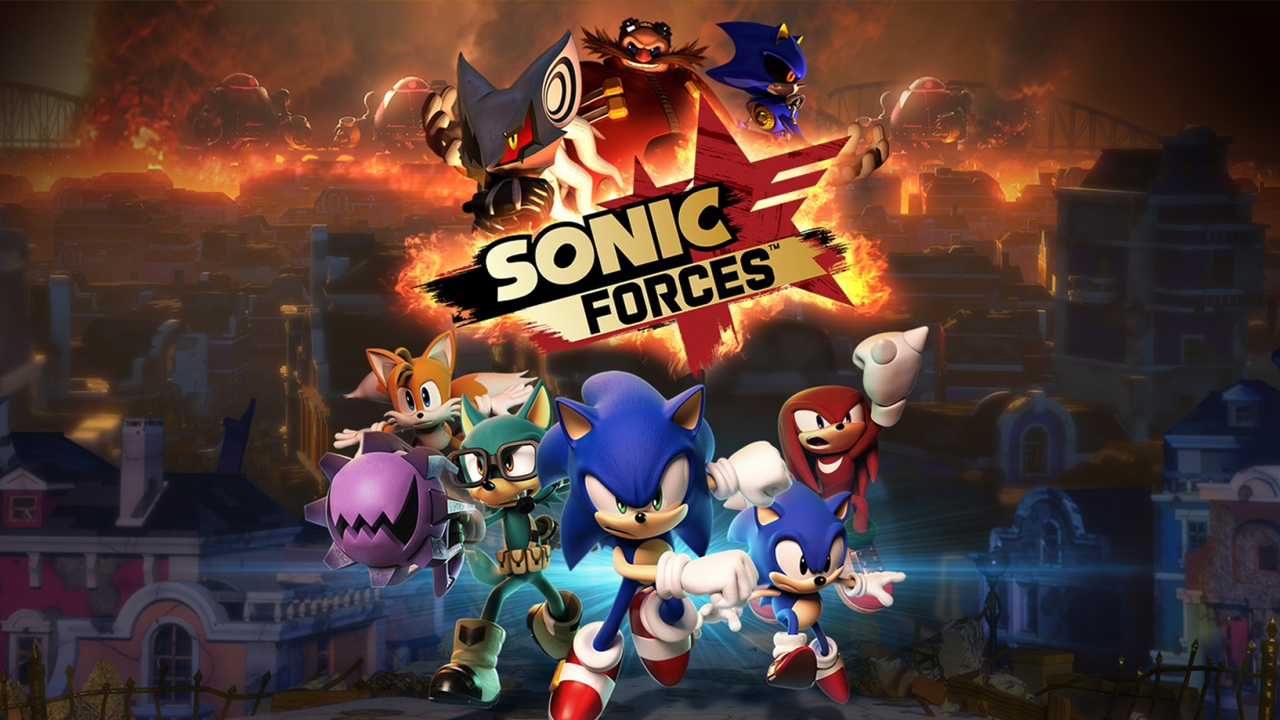 Tomoya Ohtani's Latest "Sound Column" Entry Talks More About The Forces Theme & Music
Now that people has had some time to absorb all the Forces news we got from the Nintendo Direct, we've learning more about the game's main theme. Tomoyo Ohtani's Sound Column series has recently returned to SEGA Japan's Sonic Channel site. Here's what we learned, thanks to an English translation:
"Due to a busy working schedule, I was pausing this Sound Column for about two months. So it's been a while. I'm still in the middle of busyness, but I'd like to resume the column!"
Ohtani says he's still busy working on the sound creation for Sonic Forces.
Ohtani talked about how the idea of showing the theme at SXSW came about. Takashi Iizuka was the one that proposed the idea to reveal a piece of music from Forces at SXSW in January. Ohtani explained that he felt it was rather early to do this considering the season window for the game's release was still far away, and there was "no other case of revealing just a music with this timing". Iizuka said it can be a music piece from a stage in the game. However, they decided to reveal the instrumental version of the main theme "after some talking".
The song's demo was finished in 2016. The instrumental parts were done starting with drum recordings on February 23rd to the submittion to SEGA America on March 10th. March 10th happened to be the same day that the track-down process, where each instrument's sound and balance are adjusted, was finished.
We were told who did what instrument in the song:

Music & Arranged by Tomoya Ohtani / Piano & Strings Arranged by Takahito Eguchi
Strings: Muroya Strings / Guitars: Susumu Nishikawa / Additional Piano: Koji Igarashi
Bass: Akinori Yamada / Drums: MASUO
Strings & Piano Recorded by Shigeo Sakurai at ONKIO HAUS Studios
Drums Recorded by Yoshitada Miya at Studio Mech
Bass & Guitars Recorded & Mixed by Yoshitada Miya at SEGA Digital Studio

"The version we revealed is a short version, so you still don't know the whole structure of the music."
"This main theme will be used in an important scene in the game. I guess it will be used in a different way than how a main theme is usually used, but it is no doubt a very exciting scene. The last piano phrase will also be used in a very important part of the game, and it is related to the story and meaning of the lyrics."
Ohtani talked about the 600k video views that the YouTube upload of the theme got. "It seems like even [SEGA Of America] wasn't expecting this much view counts for just a music clip, and now there are opinions for revealing more sounds pre-release if people are reacting this much to the music. I am also talking with them and giving suggestions for which kind of music we should reveal, if this idea is becoming real. I think that the fun of a game starts already at the point where its information comes out to the world, so I wish to fuel it with music until game release."
"Furthermore, it was announced that there will be vocal version of this theme. For you and for me, it's a long-awaited comeback of main theme song! There is no way I won't be fired up. It needs some minor adjustments, but it's actually already almost complete. I think you are wondering about the lyrics and the singer, but please wait a little more for that."
Ohtani says he "raised his own hurdles" to create the best sound for Sonic Forces.
"In March I was in Los Angeles, and last week I flew to London. It's all for "Sonic Forces" music. I think I can tell you about these when time comes, so please look forward to this too."
This post was originally written by the author for TSSZ News.