The Return Of The SEGA Europe Chocolate Advent Calendar
I was wondering about this… As you may recall SEGA as a company since 2008 have been doing chocolate advent calendars internally (and for press contacts) which on days of yore even made their way out to community sites for the holidays. Then we all feasted on mass produced chocolate and all was well, bathed in the glow of confectionery-based warmth.
Well Christmas cheer is in dire need in the games industry this year and apparently SEGA are maintaining their tradition. As thanks to SEGA Europe Digital Distribution Director and friend of the site James Schall (who used to be in charge of the SOE Community Team in its infancy if you remember that) we have an actual picture of it – fairtrade chocolate too!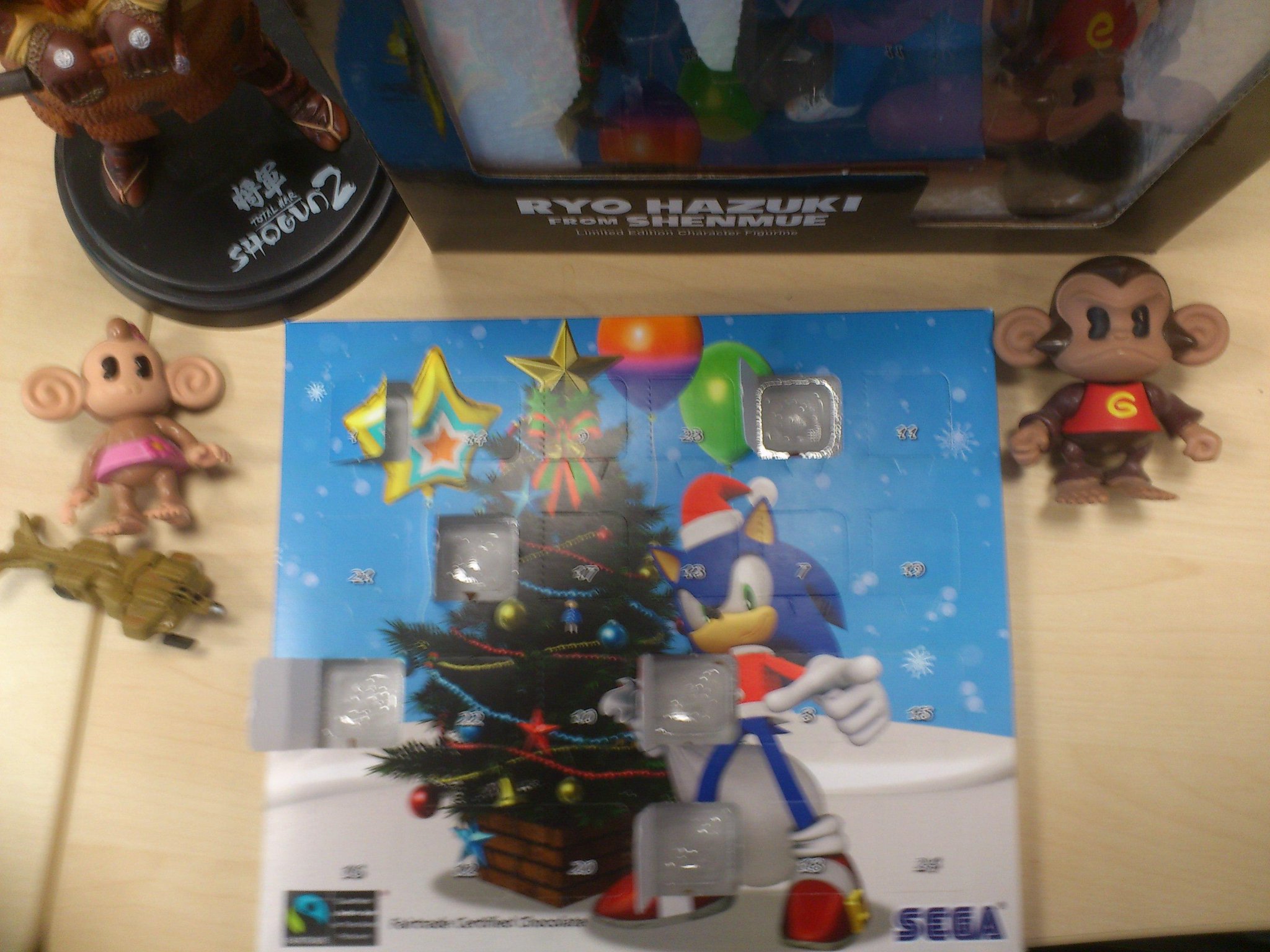 [Via @SwissYellow on Twitter]