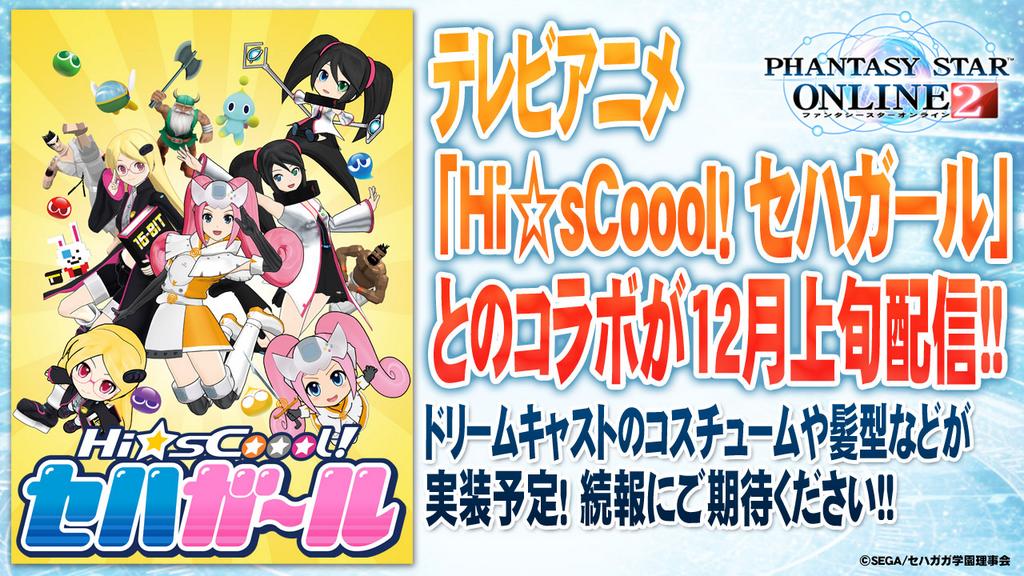 TGS: Phantasy Star Online 2 Collabs Announced
More news on the Phantasy Star Online 2 front. Announced at the Tokyo Game Show, PSO2 will feature three Japanese anime collaborations:
SEGA Hard Girls, where SEGA consoles have been re-imagined as anthropomorphized goddesses in modern Japan
Space Battleship Yamato 2199, where the battleship Yamato is resurrected and fixed up to assist a space war with aliens that have attacked and laid waste to Earth.
YuruYuri, which revolves around the lives of four Amusement Club girls attending the fictitious Nanamori Middle School
SEGA Hard Girls content will include items such as a Dreamcast costume and hairstyles.
Space Battleship Yamato 2199 will include items such as The Yamato Crew uniform, room items, and voice tickets.
YuruYuri content includes items such as costumes, room items and a lobby action
This isn't all the info released on the game but one thing was confirmed: the YuruYuri content will be released in November. The other two will be released in December.
You can see the posters for both in the gallery provided below. Speaking of SEGA Hard Girls more news was teased during the live stream. Stay tuned.
This post was originally written by the author for TSSZ News.