SXSW: Sonic 25th Anniversary San Diego ComicCon Event Announced
The "special reveal" is a mystery no more.
A Sonic 25th Anniversary Event was announced for July 22nd, 2016. The date of this event is what the cryptic numbers pointed to.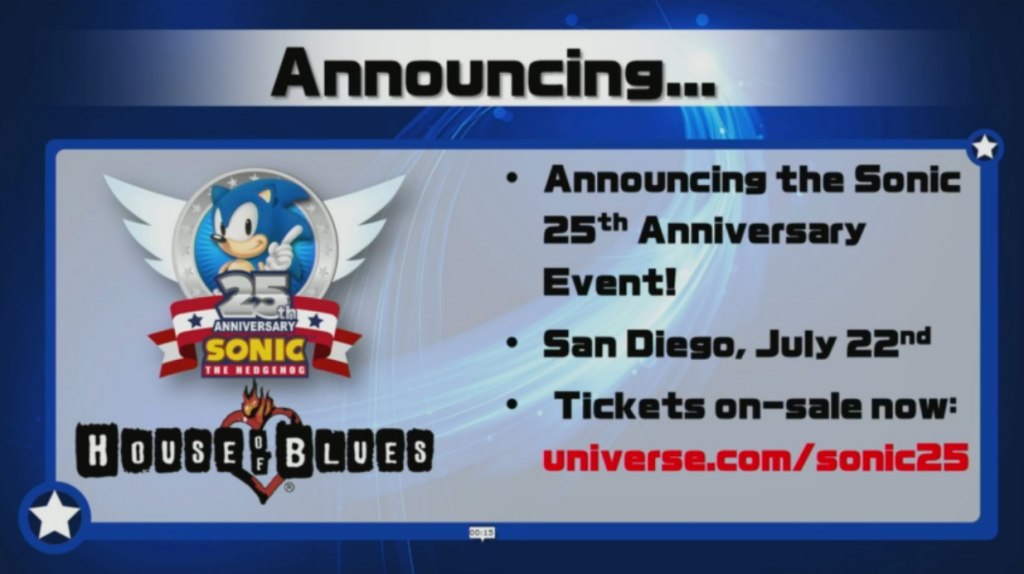 The event will be held on the same weekend as San Diego Comic Con. SEGA's Aaron Webber stated at the panel, "I'm not saying there's going to be new game info at the special event party but you should totally come to the special event party".The event's page, where you can order a ticket, also mentions that our first look at the "future of Sonic" will be seen.
This post was originally written by the author for TSSZ News.