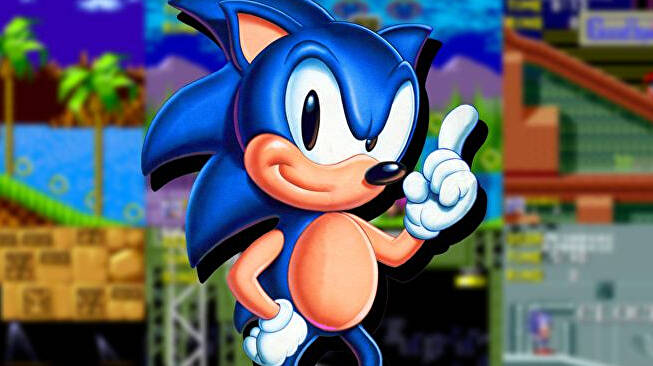 Suneet Shah Selling, Uploading
Suneet Shah has posted some site news concerning The Sonic Zone, as well as the announcement that she is selling some more Sonic merchandise:
Hey everyone! Following the success of the Jack In the Box toys sales, I have decided to offer more to sell. Here is what I am offering, along with prices.
Talking Sonic the Hedgehog:
Price: $20.00 + Shipping and handling ($6)
Currently in stock: 2
That's all I'm offering right now. I might be offering the following soon, depending on demand: Virtual Sonic, other Sonic Plushies, Tails Plushie, Sonic Books, and perhaps even Archie comics.
If you want to buy that Sonic Plushie, or you would be interested in any of those items I listed, PLEASE e-mail me! If you want them, I will find stock! My address is webmaster@suneet.com
PS: IF enough people want these things, I might even get the Sonic Adventure Music CD's, and offer em at a very good price!
And now to the uploading: Suneet has also put up some MP3s from a very rare CD:
Super Sonic Dance Attack. It's a Sonic CD. What, you haven't heard of it? I don't blame you! Don't worry, help is on the way.
Let me explain. Super Sonic Dance Attack is a very rare Sonic CD released in Germany. It is from the same people who did "They Call Me Sonic" and "King of the Ring". It IS Sonic related music!
And the best part? Well, it's up at the new music section. Yeah. along with mp3's from Sonic Adventure, Virtual Sonic, and much more to come. I have decided not to get involved with the midi business. It is too much of a hastle, and more importantly, a TON of sites already have Midi's!
Now head on over to the Music Section to download a bunch of music. I also have info on a few CD's, and this will grow very soon.
Of course this means that if anything goes wrong with Chupamedia, we can turn to Suneet for CD-quality music.
This post was originally written for TSSZ News.