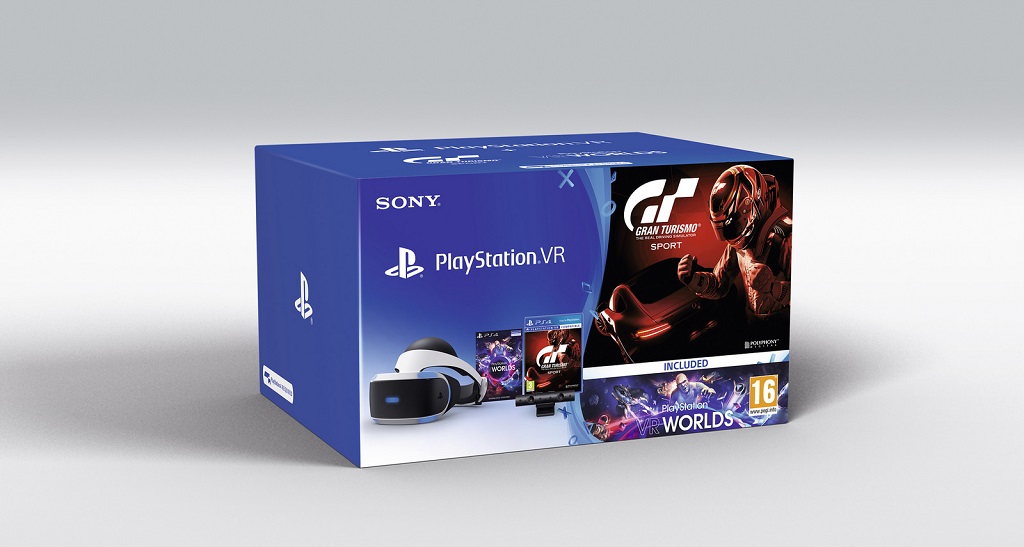 Sony Reveal PlayStation Deals For Black Friday Week
We might be still some way from Christmas and the Holiday season but that doesn't mean November is devoid of things to get interested in. Because the end of November, particularly in America means sales, bargains and perhaps some much needed retail therapy in the form of Black Friday. The day after American Thanksgiving has been a day of early openings, big discounts and bigger sales for some time with it marking the beginning of the Christmas shopping season since 1952. However, in the last decade or so it has picked up more international coverage, partly due to the rush for bargains causing more and more chaos. Retail outlets throughout the world are also joining in on Black Friday activities, particularly in Europe, although last year was rather muted for Europeans in comparison to their cousins across the Atlantic.
Black Friday this year is Friday, 24th November and it's Sony Interactive Entertainment (SIE) who are first out of the gate with offers on their hardware – at least in the United States. As confirmed on the American version of the PlayStation Blog, SIE is kicking off their own celebrations even earlier than Black Friday itself – although you'll likely still have to run the gauntlet of for non-digital purchases.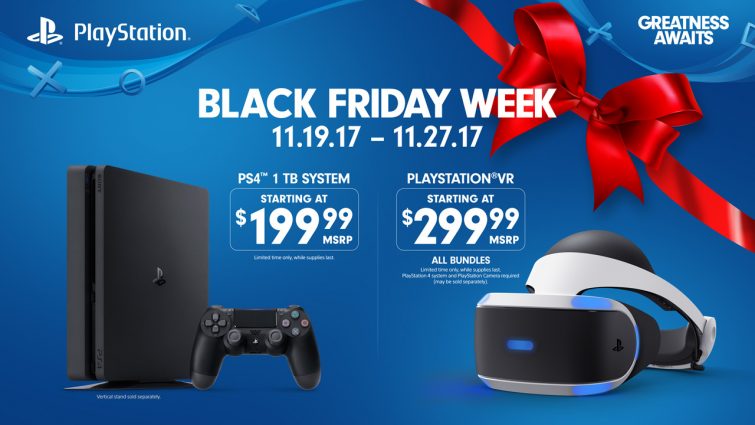 Discounts on both hardware and games are set to begin not a week next Friday but actually in seven days' time on November 19th, with them winding up eight days later on November 27th – the online sales focused Cyber Monday.
Starting with hardware, "all" bundles featuring SIE's PlayStation VR head mounted display (HMD) will be receiving sale prices. This will, SIE confirm, include the $299.99 (USD) bundle of the HMD along with Gran Turismo Sport which was announced last month. Included in that bundle is a physical copy of the standard edition of Gran Turismo Sport, the PlayStation VR HMD itself and a PlayStation Camera. With the bundle also including as standard a copy of the popular collection and PSVR 'sampler' PlayStation VR Worlds. Though whether the game is a physical or digital copy will depend upon the retailer involved.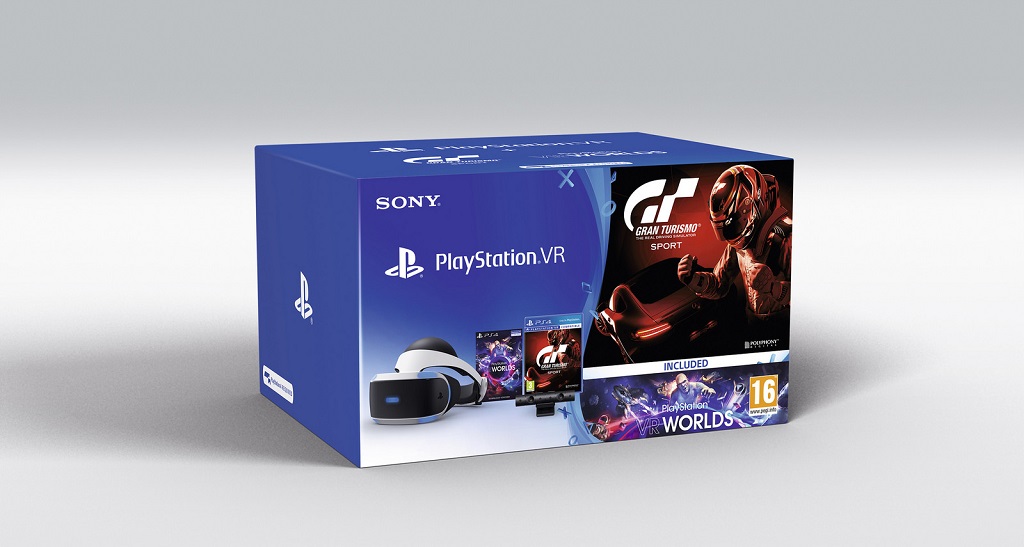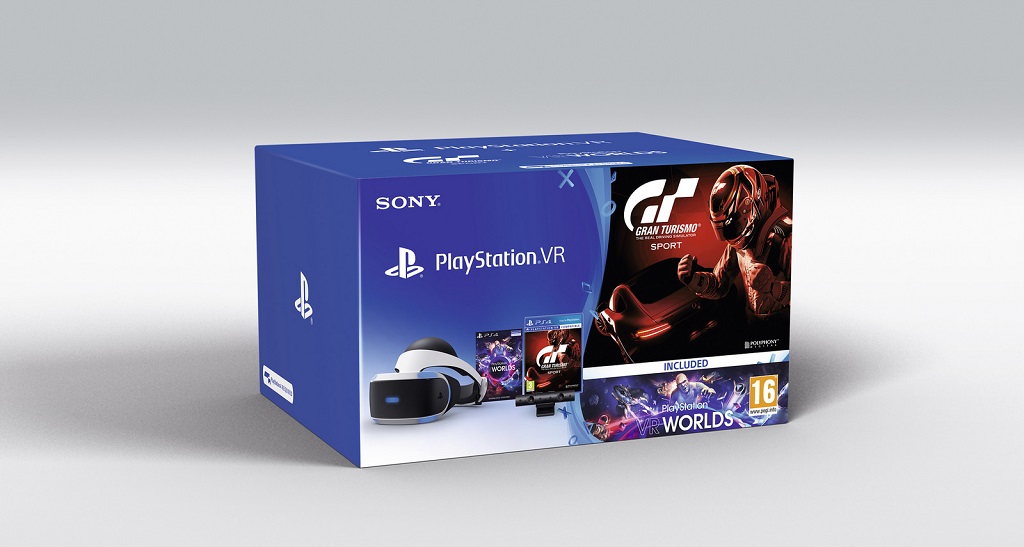 Also included will be the yet to be released $349.99 (USD) bundle containing Bethesda Softworks' The Elder Scrolls V: Skyrim VR. It is due to be released on 17th November 2017 at the same time as the video game itself and it is one that many are looking forward to playing in a full VR setting. The massive world and potential for hundreds of hours of gameplay is simply light years ahead of the common VR offerings, and for that one could argue that Bethesda Softworks' lack of generosity regarding the price point of the game might actually be justified.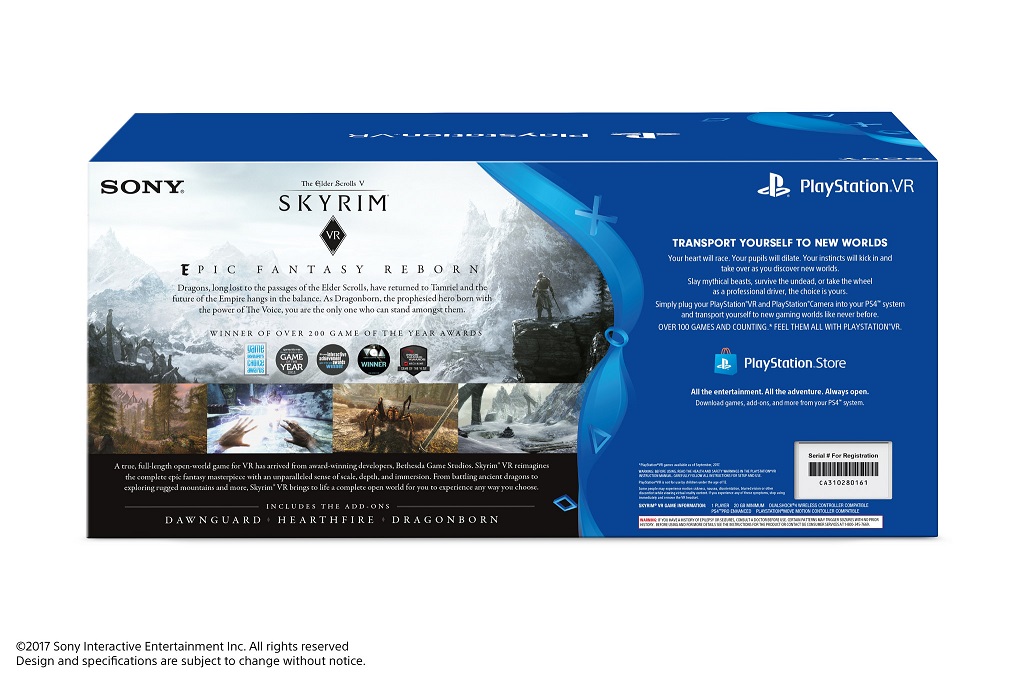 Skyrim VR will have support for both the PlayStation Move controllers and the standard DualShock 4, and if you need an additional one those too are set to be up for grabs at $39.99 (USD) at retail, which SIE confirm, will also include newer styles.
Of course, if you are yet to own a PlayStation 4 at all or you are looking to buy one for someone as a present you'll be more interested in the price of the base console, and the 1TB Jet Black model will be on sale for $199.99 (USD) according to SIE
In terms of the PlayStation Store itself, offers will open on November 17th with up to 40% off – but initially only for those who are members of PlayStation Plus. Non-members can still join in the sales fun but will have to wait until four days later (November 21st) in order to do so. Sales come to an end on November 28th at 8AM Pacific Time.
Presently there is no news relating to sales outside of the US PlayStation Store, nor any hardware sales for non-American retailers. This may change, however, during next week.
This article was originally written by the author for VRFocus.