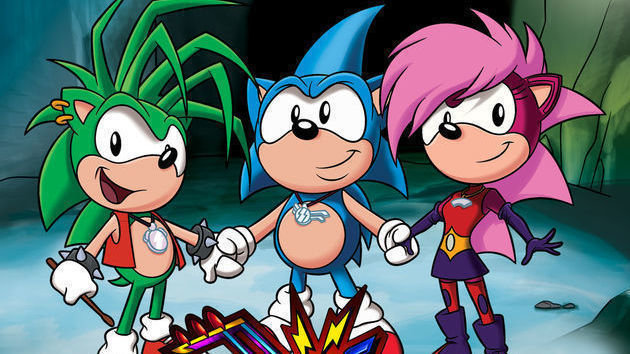 Sonic Underground Episodes Now Available on iTunes
If you're still upset at Archie pre-empting what was to be a Sonic Underground epilogue in Sonic Universe #50, this might cheer you up. All forty episodes of the 1999 Sonic Underground television series are now available to purchase on iTunes.
The shows are divided into two volumes of 20 episodes, at $27.99 per volume. Individual episodes can also be purchased for $1.99 a piece.
While no other Sonic series are available on iTunes, it stands to reason that should this release be successful, the other DIC/Cookie Jar Sonic series, including the original SatAM Sonic and Adventures of Sonic the Hedgehog, stand a chance of coming to the digital marketplace as well.
This story was originally written by the author for TSSZ News