Sonic Parody Logo For Wrestling Company Event
We've mentioned independent wrestling company Chikara before on Sonic Wrecks, you may remember the infamous (and downright hilarious) "Princess Peach Is A Tramp!" video, which happened on their watch. For those of you who don't know much about Chikara well, they're much more entertaining and inclusive than a lot of the products you'd see nowadays.
If you're a WWE fan, let me put it this way. They are PG – but they actually do it well.
Anyway one of the things they do is they parody a lot of things, they're big into pop culture – especially film, comic and gaming pop culture and whilst all wrestling shows generally have individual titles (even the likes of Smackdown and Raw) these guys actually advertise them.
For their most recent series of events they've taken to doing parody logos revolving around games and recent logos revealed include ones relating to Halo, Tomb Raider, The Sims, Final Fantasy, Call of Duty, Grand Theft Auto – AND a parody logo of the original "winged ring" Sonic The Hedgehog logo.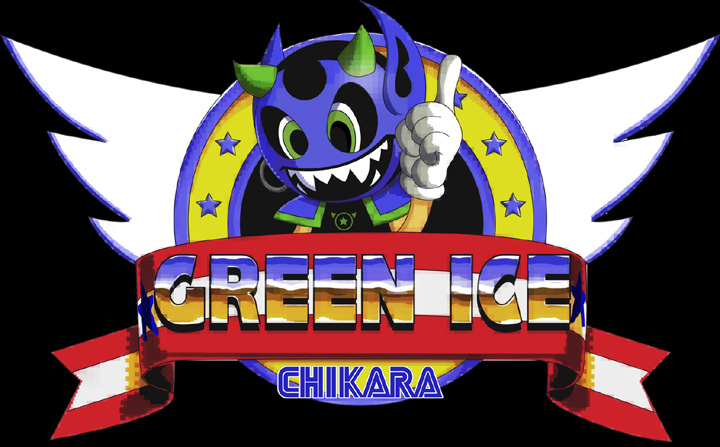 The show which will be put on for March 24th in Vaughan, Ontario is entitled "Green Ice". Whilst the… thing replacing Sonic is actually a chibi version of Chikara wrestler Kobald.
You can find out more details about the show lineup here and the Chikara website.