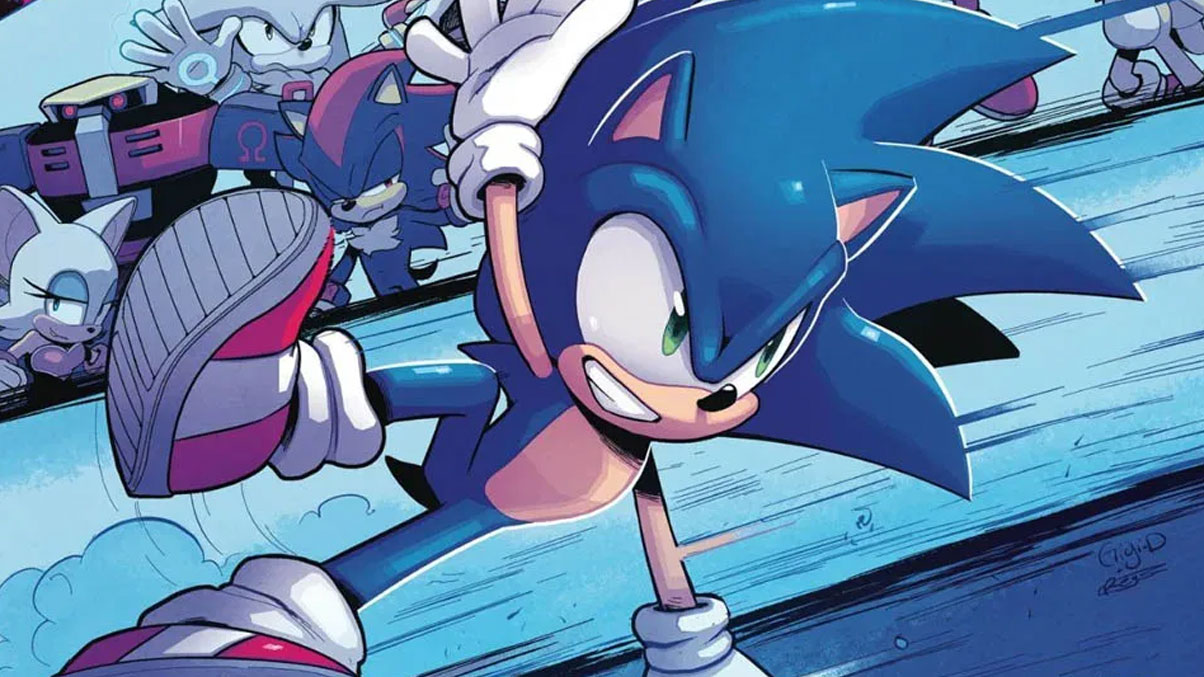 Sonic NYCC 2017 IDW Event: Q&A Info
Crossovers were asked. It will be a while. Maybe a year. They want to get the current series established first.
Previous writers coming back? "There may or may not be some creators you know and love".
SEGA does impose certain "restrictions" on the characters, but the comics allow for the freedom to do things they can't do in the games. Primary job is to "tell the best stories possible".
The Freedom Fighters returning? "Stay tuned". They're aware of the demand, though.
The comics will start completely fresh with issue #1.
"We're specifically making this world built in a world IDW controls separate from the games". There might be occasional tie-in with a game, but stay tuned.
They made a big deal about the comics being a fresh start with characters and they're telling brand new stories. It was their answer to multiple questions.
Modern Sonic is the focus. No multiple versions of Sonic running around, including Classic Sonic.
SEGA's restrictions are not that high. They just want to make sure that they do things properly without jumping the shark.
IDW's thoughts on Sonic the Comic: "For now, we really want to establish a new Sonic comic. Our focus is on something new and exciting."
"Things happened" on why the Archie era story arc suddenly stopped the way they did, but he says that sometimes these kinds of things happen. "There are reasons – trust us. I wish we could go into more detail. It's tough for us too."
Will IDW have its own Sonic Universe? "We're taking nothing off the table, but we're focusing on the brand-new series right now."
They may create some original characters.
"How many of you would want to see a Sonic Forces comic?" Crowd cheers. "Good to know, we'll pass that on."
There was a question about backstory on the characters in Sonic Forces: "wait and see".
Open to audience reaction: how would original IDW characters factor into the stories? TONS of support for annoying sidekicks.
Creative process for the comics? "Ian has an incredible imagination – he could write these comics forever."
Apparently Ian had his pitches ready for IDW immediately.
"We can use anything from the games."
Ken Penders was brought up, asked if he was behind this. Only answer? "I don't know who that is".
There will be new artists. Wait and see.
This post was originally written by the author for TSSZ News.