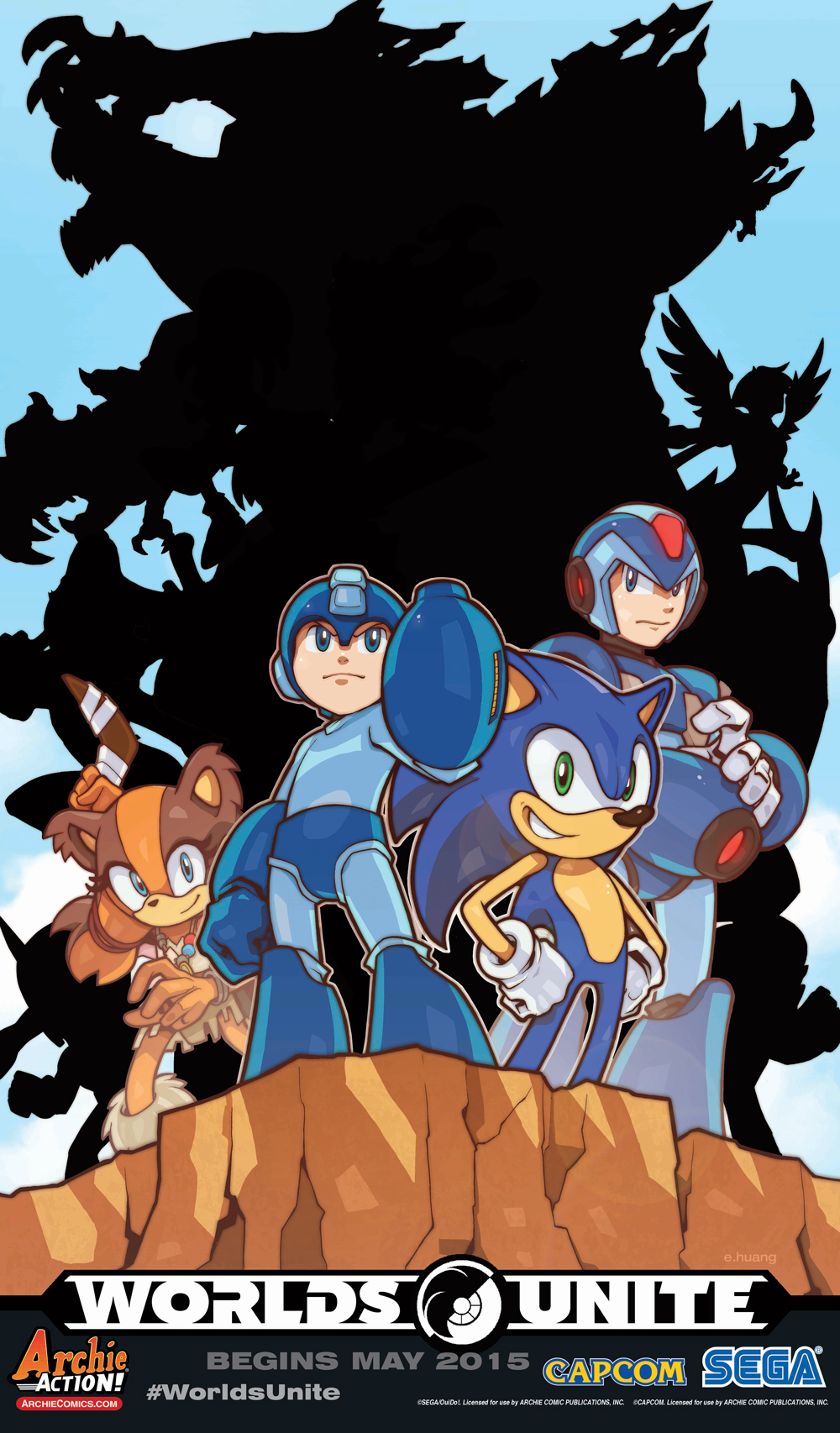 Other SEGA & Capcom Franchises to Join Worlds Unite Crossover
Just when it seems like more bombshells could not be dropped for the upcoming Archie Comics Worlds Unite crossover another one falls. IGN has mentioned that other SEGA and Capcom franchises will be joining the fray with more character confirmations coming from the site over the next few days:
The big twist with Worlds Unite is that the traditional Mega Man and Sonic casts will be joined by characters from the Mega Man X and Sonic Boom games. But as it turns out, even that just scratches the surface of this epic crossover. World Unite will bring together a number of popular franchises from both Sega and Capcom.
Over the next few days, we'll be revealing the full character lineup for Worlds Unite and offering commentary from both writer Ian Flynn and editor Paul Kaminski. Check out the first teaser image below.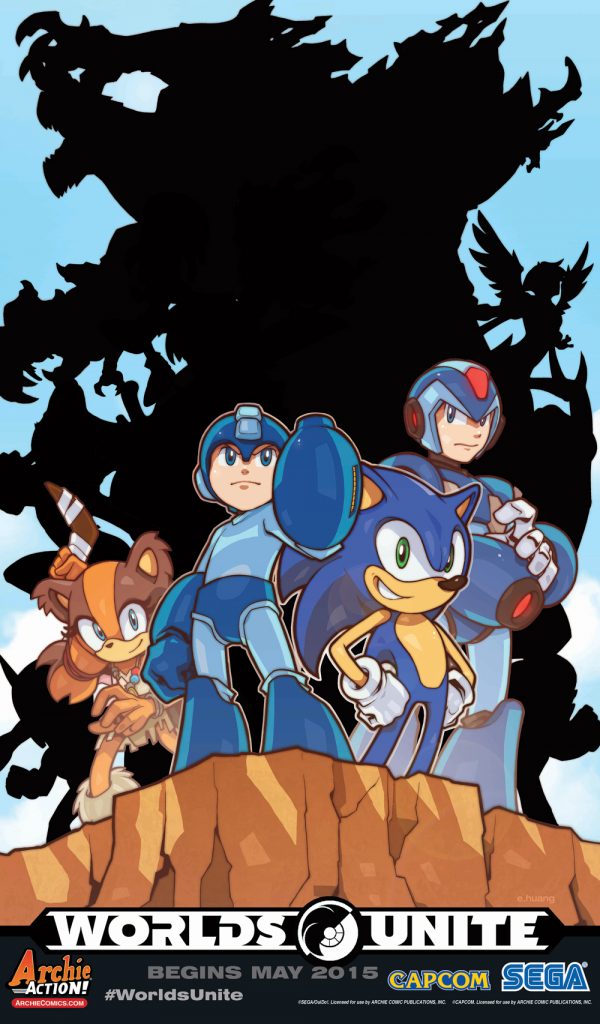 It is mostly speculation but some see silhouettes of Viewtiful Joe and NiGHTS in the above image. We'll keep you up to date on things. It looks to be a very busy week for Archie Comics.
This post was originally written by the author for TSSZ News.