Sonic Dash for Android Updated with New Character
An exclusive and rather strange addition has been made to Sonic Dash on Android devices today. Two characters, one unlockable, have been added to the roster.
The first is odd in of itself, as the iconic Android robot joins Sonic and company in their endless race for rings, high scores, and prizes. But if you play as the robot 50 times, you'll get an extra "special" something…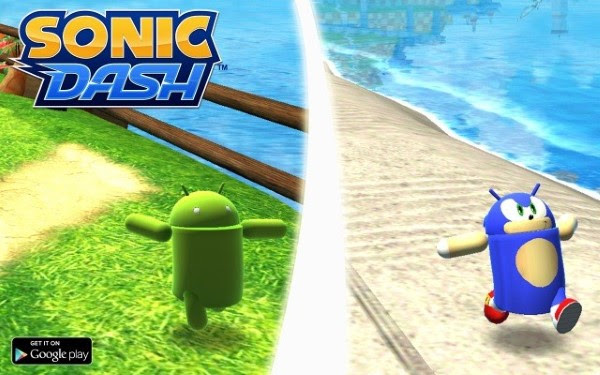 That is Andronic the Droid Hog, a re-skinned version of the robot. We have no words.
You can imagine that iOS users have not received an equivalent tie-in yet, If you've updated your game and have unlocked the character, let us know how he plays in the comments.
This post was originally written by the author for TSSZ News.