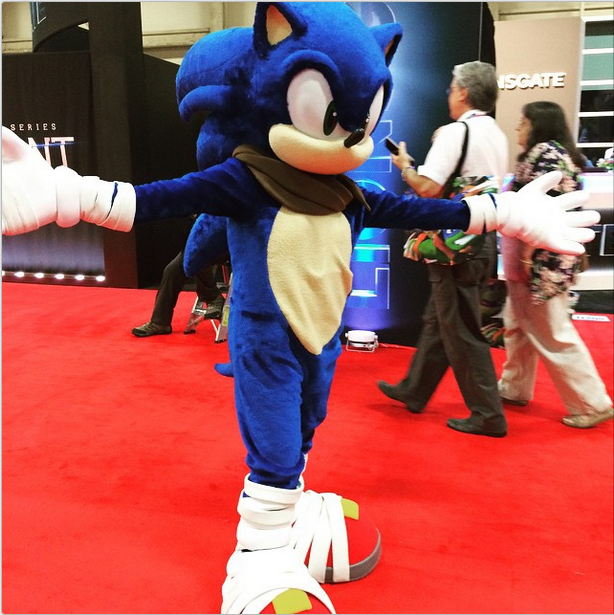 Sonic Boom Mascot Costume Debuts At Vegas Licensing Expo
One thing that the Boom universe was lacking at conventions was a mascot costume to amuse attendees.
Not anymore, as this picture taken yesterday during the Vega Licensing Expo and discovered by Hogfather on Sonic Stadium shows: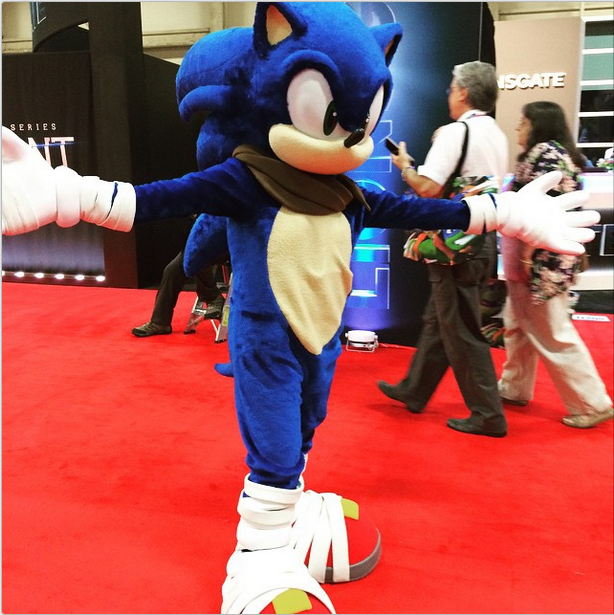 If Sonic Boom: Fire & Ice appears at this year's Electronic Entertainment Expo (E3) and is at Nintendo's booth there may just be a chance the mascot could show up once more.
And of course he even comes with sports tape.