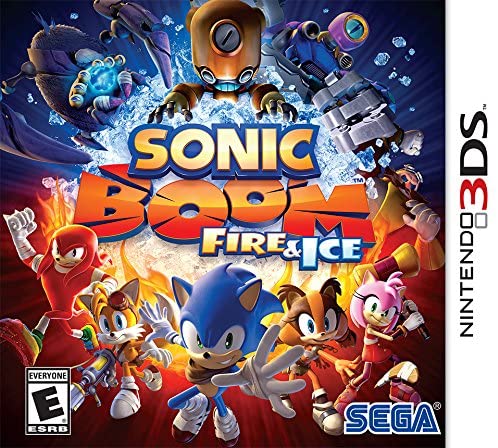 Sonic Boom: Fire & Ice – StreetPass Planned, No Amiibo
Another topic that was brought up in the GameSpot interview is one not really spoken about yet, the potential at Amiibos and/or StreetPass functionality. One of them was confirmed and the other was debunked:
Is there any StreetPass functionality that will be put into the game? Or Amiibo?

Aaron Webber: We have StreetPass planned, but we're not detailing out what that is yet. And we have the local play for the bot racing. Those are the only two additional features that we have in there.
If we don't find out these details at E3 we'll no doubt find out in the coming months. Stay tuned. It's been a very busy day but it is only the beginning of what will no doubt be a year once again dominated by Sonic Boom.
This post was originally written by the author for TSSZ News.