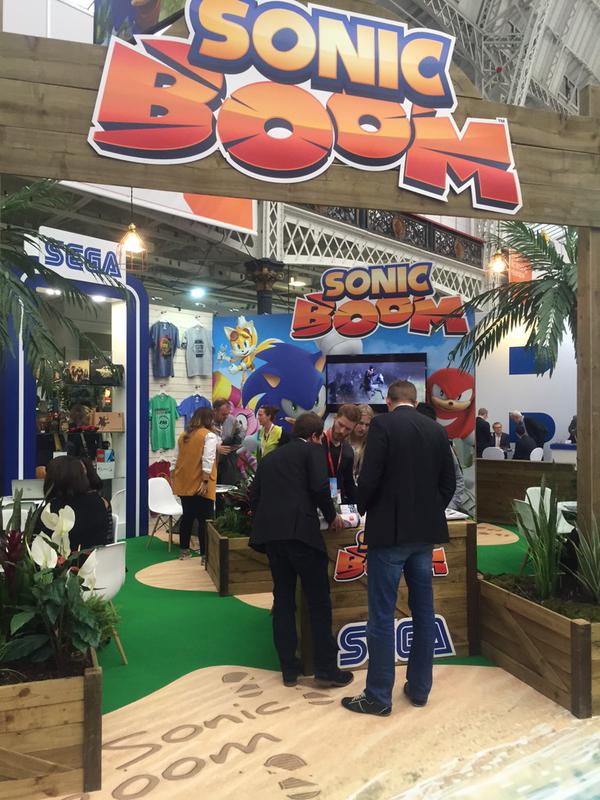 Sonic Boom & 25th Anniversary Merchandise Spotted At Brand Licensing Europe
SEGA is showing a very sneaky side with the future of Sonic. Yet again there has been a sighting of 25th anniversary foreshadowing. And lots and lots of Sonic Boom merchandise.
One thing that doesn't get mentioned all that much is Sonic Boom merchandise is selling very well. In fact it's doing even better than the cartoon. So much so that 95% of SEGA's booth at Brand Licensing Europe in London is just Sonic Boom items and they have even debuted mascots for Sonic Boom Amy and Tails.
That's not all. There is another spotting of the 25th anniversary emblem. This time on a mural of Classic Sonic and Eggman.
What purpose this may serve is still hard to tell and until an official announcement from SEGA are made it's unlikely we'll know for a good while.
This post was originally written by the author for TSSZ News.