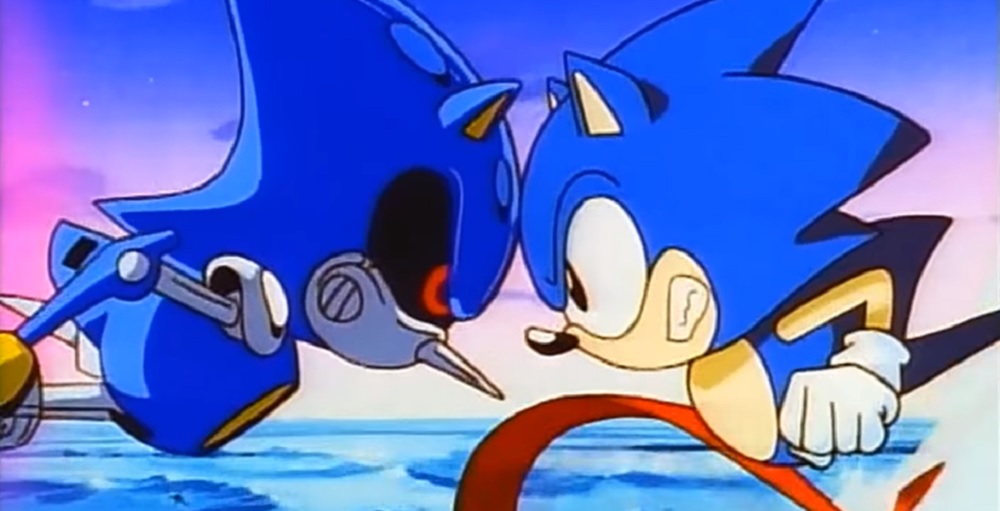 Sonic ANIME ADV Films Press Release in its Entirety
Name: Sonic the Hedgehog: The Movie
Pricing Information: VHS ENGLISH DUB: $19.98; DVD $29.98
Running time: Approx. 60 mins.
Synopsis: The brave blue hero is back! And this time, it's more than just fun and games. That's right, Sonic the Hedgehog is starring in his own motion picture, filled with all the fast-paced energy and action-packed excitement that Sonic's famous for! Dig this: Sonic's arch nemesis Dr. Robotnik has been banished from the Land of Darkness by an evil Metal Robotnik. And if that wasn't bad enough, the devious doctor tells Sonic that the Robot Generator has been sabotaged and will blow Planet Freedom to kingdom come. But what could possibly make Sonic trust his worst enemy? What could make him risk life and paw? Surely not the words of Dr. Robotnik. Not even the pleas of the President. It's not until the President's beautiful daughter Sara turns on the charm that Sonic springs into action. But does Sara really have eyes for Sonic, or is she sweet on the new kid on the block, the never-before-seen Hyper Metal Sonic? If you've been waiting with anticipation for Sonic, you can stop holding your breath. But go ahead and turn blue with Sonic the Hedgehog: The Movie! Available on VHS or DVD!
This post was originally written for TSSZ News.