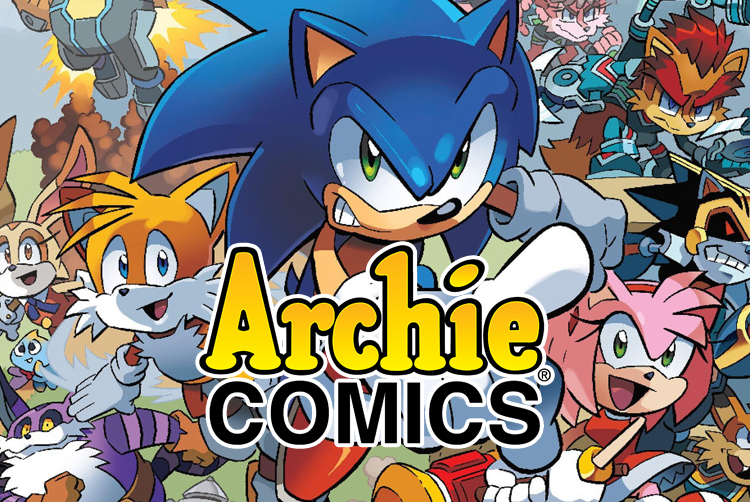 Sonic #78 / Knux #32 Previews
Sonic #78
Written by Ken Penders
Art:James Fry
Synopsis: "Changes." A defining moment for Sonic and his friends as Sonic is finally knighted and King Max declares the formation of the Kingdom of Knothole – a state that will serve as a have for all Mobians who wish to live free of Robotnik's tyranny. Furthermore, he announces the reformation of the Knothole Freedom Fighters – officially sanctioned to serve in conjunction with Geoffrey's Secret Service Team to keep the peace. And a fragile peace it is, as Robotnik and his charges still lurk about, plotting their revenge against Sonic. As if that weren't enough, in his quest to fortify his computer for his latest onslaught, Robotnik finds and launches a file that will ultimately tie into the upcoming adaptation of the Sega Dreamcast game. And wait until you see who the first lieutenant is.
Ships: Oct. 8.
Knuckles #32
Written by Ken Penders
Art: Ken Penders, Harvey Mercadoocasio, Colleen Doran and Andrew Pepoy
Synopsis: "King Of The Hill Part 3." They fought constantly when they were kids, each resenting the other. Now, years later, their very survival depends upon their being able to cooperate with each other. With death staring at them straight in the face, can Knuckles and Monk put aside their differences long enough to overcome the threat of the Overlander known as Hunter? "A Bitter Pill To Swallow." The flip side to the lead story finds boyhood friends Espio and Valdez squaring off to settle their differences. Can their lifelong bond last, or will it forever be broken?
Ships: Oct. 29.
Both are 32 pages and also cost $1.79.
This post was originally posted on TSSZ News.