Some of SEGA of America's Staff Are Currently Using Atlus' Offices
It seems the SEGA restructure is still not quite complete yet.
On the SEGA Sammy official site it was discovered on SEGABits that SEGA of America and Atlus USA both had the same address. We now know why.
In a recent stream of Yakuza 5 the SEGA stream the company answered a fan question in their Twitch chat: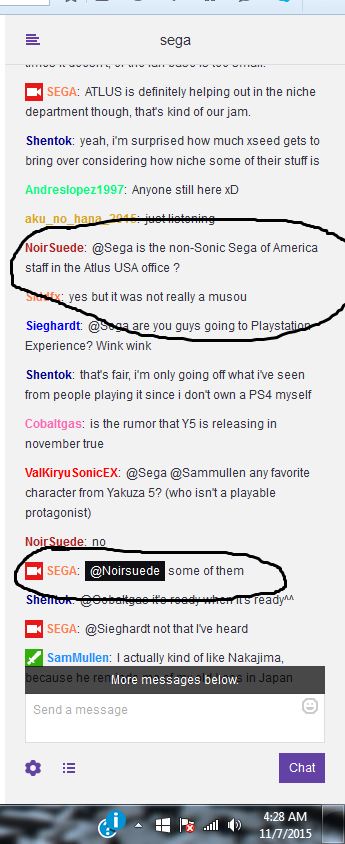 So some of SEGA of America's staff are currently using Atlus' offices while the company's headquarters migration occurs. The intent is for this:
Sega of America is still undergoing relocation and restructuring. They will have at least 3 offices in Southern California both Irvine and Santa Ana (SEGA's old warehouse for hardware parts and services is still in Santa Ana). There will also be a Sega Live Creation America and SEGA Interactive America eventually.
Apparently the silence seen from SEGA isn't for nothing. They're still focusing on getting things sorted out with the restructure.
This post was originally written by the author for TSSZ News.