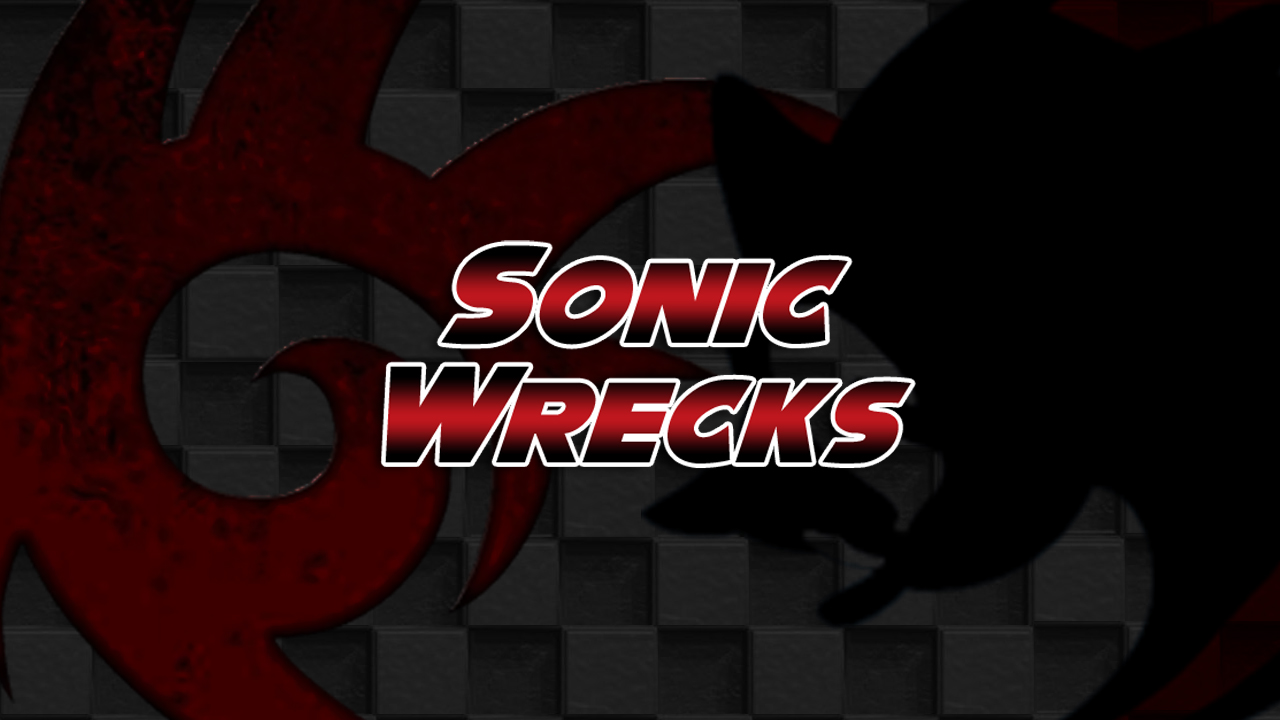 The Sonic Wrecks Awards 2007: Phase One Begins
Now that people have finished their cookie cleaning/vote/repeat exercise on the Sonic & Shadow Site Awards (yes, it ended last month, but I only just found out… see previous comments on S&SSA) we can start thinking about more important things.
Yes, the SWA are here! The Sonic Wrecks Awards, the dreaded "completely irreverent as opposed to the Sonic Site Awards, second most important Sonic community Awards" are here again and the nominations (i.e phase one) has commenced
Yes you can now submit nominations to swa@lastminutecontinue.com. These can be for any site/individual (fitting the guidelines, obviously) under the following Awards:
Best Humour Related Site – Can anyone prise it from out of Sonic Vegemite's undead Aussie fingers?
Most "Original" Concept – SEGA have won this 'sarcastic or serious' award for two years straight…. can they finally win it for something decent?
Best Specialist Sonic Site – Award for game/character/relationship specific sites/shrines.
Best Use Of Images/Graphics – The best looking site around.
Best Sonic Resource – What website gives you the most valuable Sonic stuff for your buck?
Most Underrated Sonic Website – Who deserves more lovin'?
Best Newcomer – Sites that have launched from May 2006 to May 2007(ish) who have made their mark in your opinion.
Most Essential Service or Feature – Can any service usurp Sonic News' dominance?
Best Sonic Webcomic That Isn't Sonic Wrecks Award – Self explanatory.
Biggest Disappointment of the Year – What really got you all upset?
Biggest "OMFG!" Moment Of The Year – WTF incarnate, what/who provided the biggest surprise of the last 12 months.
SWA Big Boot Award – Or the Espio award for invisibility, who do you love and they just don't update enough for you?
Most Improved Site – Who has show the most effort and improved their site?
SWA Creative Award – An award celebrating the best in either fanart, fanfiction, music, site design or ANY other Sonic-based media created.
Special Award For Best Overall Sonic Site – With The Sonic Stadium out of the running for this award, who is your favourite site of the last year?
NB:The SWA Silver Hand is to be awarded by Sonic Wrecks ourselves
PLEASE when nominating put down the award in question, the site name, it's web address and if possible the name and email of the person in charge of it. Winners will get a unique SW themed award for you to enjoy and boast about to your friends, see the SWA page in the interactive section to see the Awards from the past two years. (Click on them to view)
SWA FAQ
YES you can nominate yourself or your website.
YES you can nominate in more than one category and YES you can nominate more than one nominee for the same award.
YES you can send more than one email.
NO there is no forum award.
NO you cannot nominate Sonic Stadium for the Best Site award.
NO SonicAnime.net still do not wish to be part of the SWA to my knowledge. They're welcome to tell me otherwise of course, as they've made a lot of progress since last year as far as I'm aware – though lord knows what they'll make of Sonic CuLT's Awards if they couldn't take the joke of the infamous SWA 'Take A Hike Trophy'.
YES I still maintain one of their own nominated them for it, I refuse to say who.
YES you can put fanart against fanfiction, so don't whinge – quality should be your priority.
NO there is NO award pertaining to "Best dressed Sonic fan" or "Best Sonic based hat." Sod off T-Bird.
NO there are NO new Awards this year.
NO I don't know when the process will finish, but I will let you know.
YES The Awards will finish on (or around) July 4th as usual. SW's 'unofficial' birthday.
That's it. Go vote