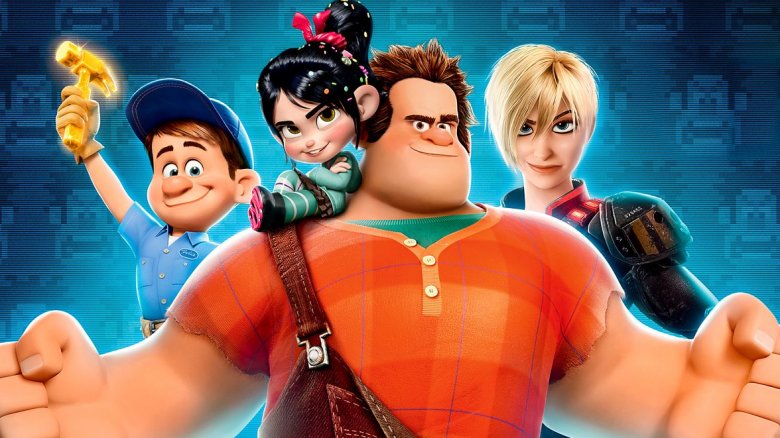 Silenced! No Speaking Part In Wreck-It Ralph For Dr. Eggman
When we saw the Wreck-It Ralph trailer the other day there was a lot of excitement to see Dr. Eggman on the big screen. Sitting between Zangief and M.Bison no less. However shortly after this we received word via social media that an appearance was likely all that was going to be.
Who from? Mike Pollock.
Dr. Eggman's long term voice artist and the only survivor from the 4Kids era was expected (or at least hoped) to be lending vocals to the film. However a link on Wednesday posted by Pollock put that hope to rest – a link to US based Entertainment Weekly's Inside Movies website where they go though cameos of characters featured in the baddie support group scene which they had clearly seen in full.
Dr. Eggman apparently:
"…keeps mainly to the background of Wreck-It Ralph's Bad-Anon meeting, but his rotund form, spindly legs and bushy mustache are unmistakeable. … In any case, he's there to help speak the group's mantra in unison with the others as the scene ends: "I'm bad, and that's good. I will never be good, and that's not bad. There's no one I'd rather be than me." "
"This page told me all I need to know." Pollock noted with fans expressed their disappointment for the situation.
Pollock also surmised that any en mass utterances by Eggman and the group was likely a "walla", a sound effect made by a series of voice actors imitating the murmur of a crowd in the background. Effectively meaning it could be anyone.
When asked outright if Disney had even bothered to speak to him about the role he simply responded: "Nope."
So good that Eggman was included vividly in the scene, a big shame we won't be hearing Mike's voice in it though. In happier news Mike is currently appearing in animated French film A Cat In Paris – a film which has gained a New York Times Critics' Pick accolade.
You can find more about that here.