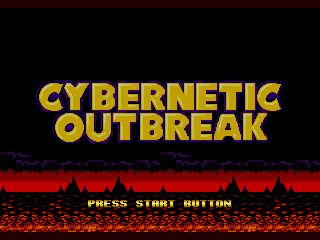 SHC 2015: Sonic 4 Cybernetic Outbreak
This one may be a familiar entry to some as a few streamers from last year's contest had streamed a sneak preview of it. Not only is it back in time for the contest, it's the next one on the entry spotlight list in our Sonic Hacking Contest 2015 coverage!
It's Varion Icaria's Sonic 4: Cybernetic Outbreak!
Sonic 4 Cybernetic Outbreak.

Hack Details: S3K /Chaotix hack. Sequel to S3K.

Not good with details. Collaborated project by Varion and the Cybernetic Crew.
More Details to come.

NOTE!: Requires 32X Bios.

Cybernetic Crew Members:
Varion Icaria – Lead Programmer and Project Leader.
VAdaPEGA – Lead 32X Sprite and Level Artist.
Shockwave – Contributing Sprite Artist, tester, and Player Programming.
BlackHole – Storyboard director and contributing Sprite Artist.
Nineko – External Tool Programmer.
Tweaker – Music/Sound related design.
MisterGambit – Level artist and designer.
Synchronizer – Concept Art.
Mike B Berry – Title Logo Art design and tester.
Bakayote – Original Team Logo Design.

External Credits:
E-122 Psi – Art and other related.
ValleyBell – Midi Driver and Mid2SMPS and Z80 assistance.
Flamewing – Code related help.

Testers:
JoenickROS
ThomasSpeedRunner
MegaGWolf
TailsChannel
SonicSegaFan1991 (Yes that's me, Donnie. That's what SSF1991 stands for.)
SomeCallMeJohnny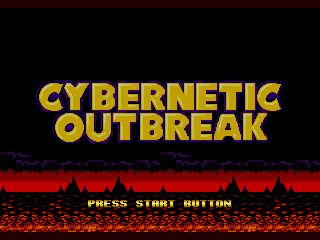 This post was originally written by the author for TSSZ News.