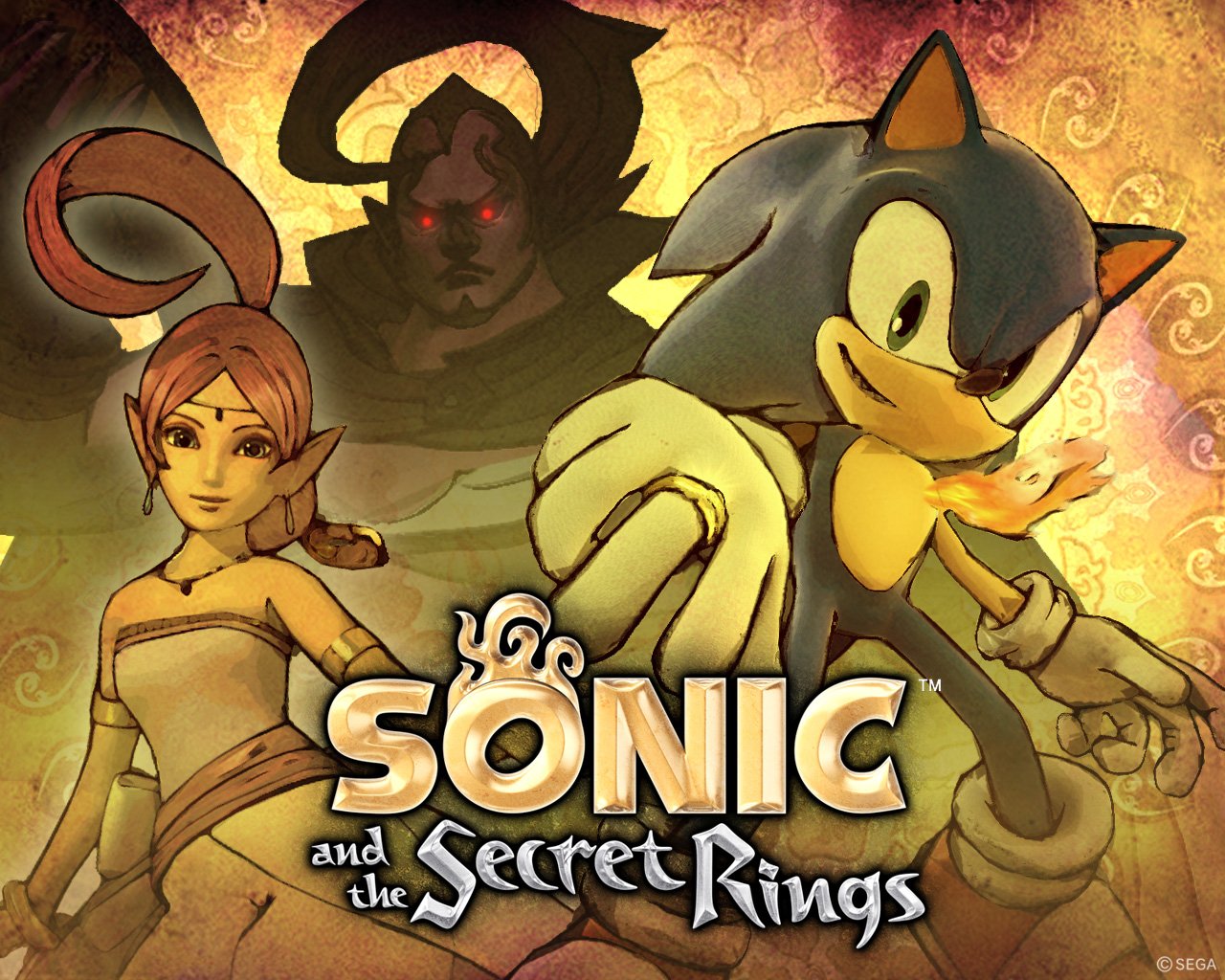 So What Does The Text On Sharha's Ring Mean?
Our lady with a mission Gyrox is on the money again (to the point I'm wondering why SHE doesn't update – come on G get back in the habit) with this piece of concept art from Sonic & The Secret Rings.
The piece concerns the magic ring that Sonic wears, the one inhabited by bubblegum pink-haired genie of the ring Sharha – but have you ever wondered what the text around the ring actually means/represents? Well if you thought it was stuff about to 'ruling them all' or 'saving the world entire' I'm afraid you're wrong, as it turns out that it is means (or was at least originally intended to mean) "May God Bless You".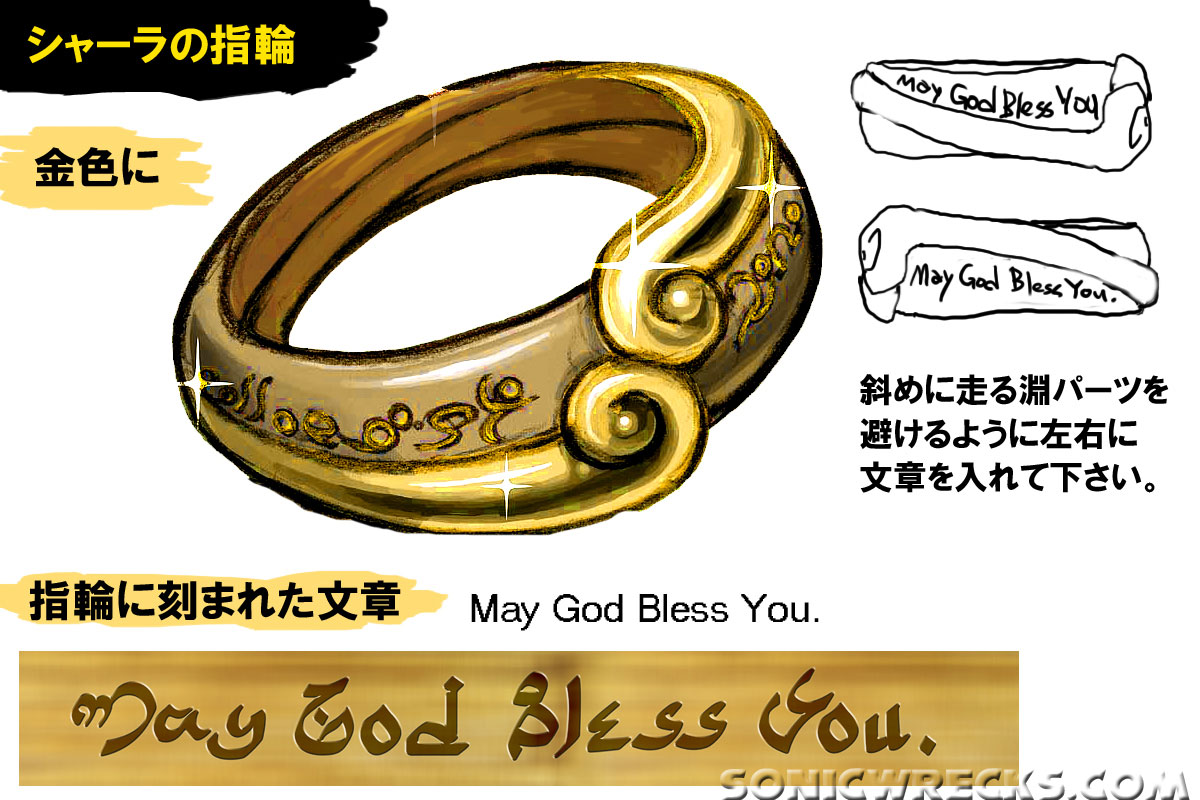 Oh, and by the way – remember ProtoBlaze? We've found a SECOND image of her outside that circle!
More on this soon…