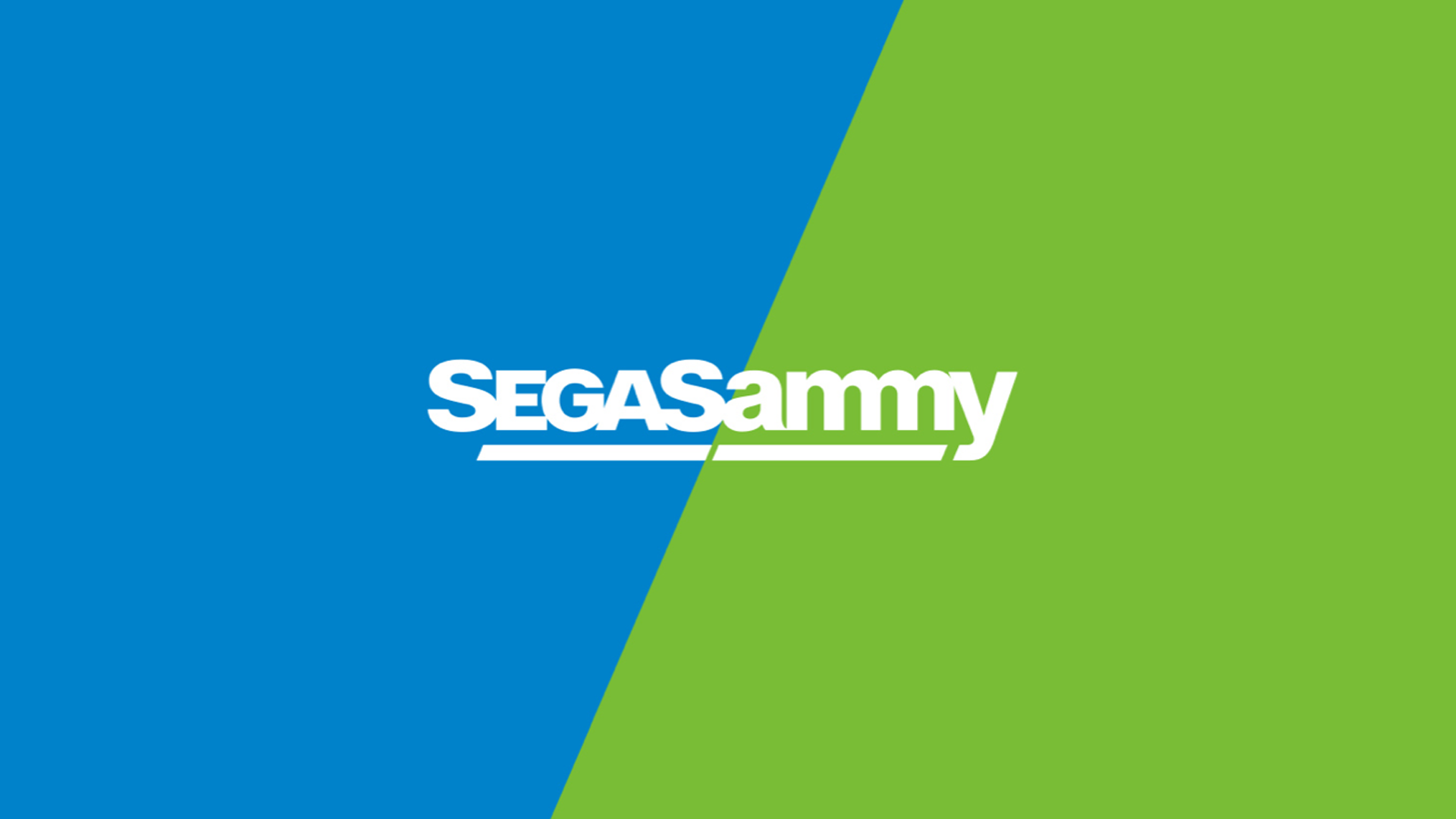 SEGA Sammy Press Release Elaborates On Mobile Strategy
At last we know what the mobile strategy that has been teased by SEGA Sammy Holdings these past months will be composed of.
In a press release published by the company today the document elaborates on the mobile strategy details that had been sorted out in a presentation one month ago.
After reinforcing how the subsidiaries in the company restructure will be arranged from now on a chart of mobile gaming gross sales for both Japan and overseas are shown. The following was mentioned:
The performance of this fiscal year is in line with the initial plan supported by strong performance of existing titles despite the decrease in the number of new titles due to strategic delay in the release of new titles in current fiscal year
If this is true then there has been a strategic delay in the release of new titles. This is likely related to mobile gaming for obvious reasons but it is still noteworthy nonetheless.
Further graphics show how SEGA's games continue to get into the Top 50 on Google Play and other App Stores. In fact SEGA is 5th in Top 50 mobile titles on Google Play and 2nd on other App Stores, more evidence that mobile gaming is doing very well for the company.
The press release further explains that not only are they gaining a profit from mobile titles but that profit is increasing and they fully expect more hits to come.
Speaking of new titles the press release continues with perhaps the most interesting content revealed. SEGA Sammy announced what they have lined up for new content in the next fiscal year which begins in about two weeks.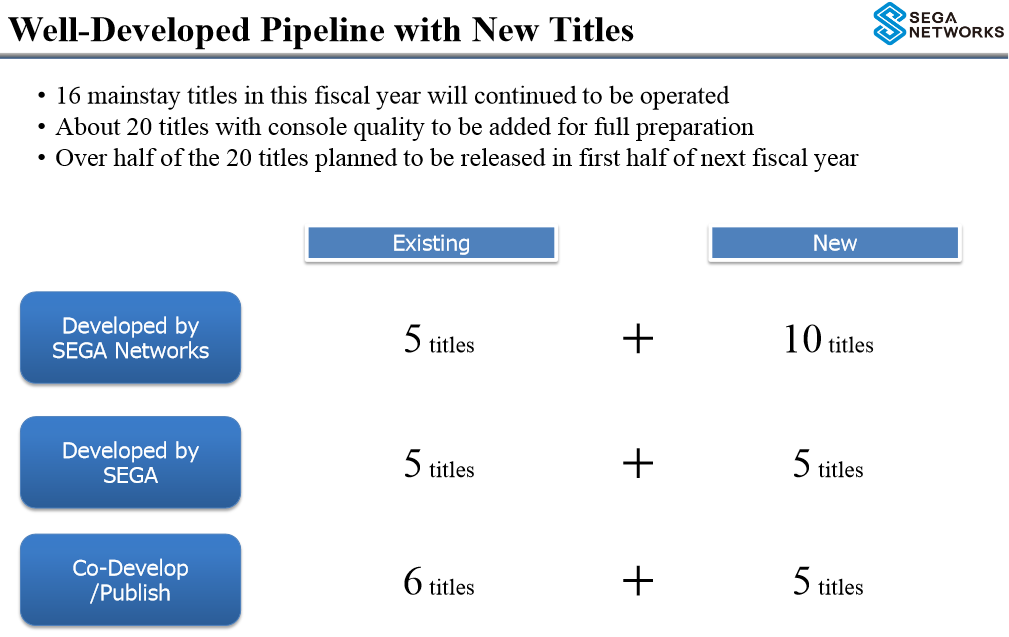 About 20 titles with console quality to be added for full preparation. Over half of the 20 titles planned to be released in first half of next fiscal year.
This is the only mention in the document related to anything involving consoles. They may be doing nothing more than making sure their mobile games are of great quality but once again it was something of note.
Afterwards the company explains how they will be collaborating with more developers including Play Heart before taking notice of things in the market. The Sonic related news follows:

Sonic Dash has gained a cumulative number of 98,000,000 downloads. Mobile Sonic downloads are bringing in record high downloads in SEGA Networks history and the Sonic series alone has made 143.5 million downloads on cumulative basis for mobile platforms.
The company then talks about what each of their partners and subsidiaries are doing for mobile gaming. This includes the recently acquired Demiurge whom SEGA Sammy says is now a 100% owned subsidiary and is planning new titles in the future.
After talking about how much mobile gaming has expanded in the company since 2013 they talk about their dashboard analysis before finishing.
The bottom line? Consoles will not be affected. The mobile platform is getting a reinforcement, new services, and studio partnerships with a ton of new titles planned. The majority of this strategy seems to be geared towards Japan. Console gaming was barely mentioned and with what Iizuka said about Sonic on consoles already known it is likely that console gaming will continue to operate as normal. At the very least we might see them take their time with their releases but that isn't certain.
The fiscal year for SEGA Sammy ends on March 31st. We'll likely hear more from the company then.
This post was originally written by the author for TSSZ News.