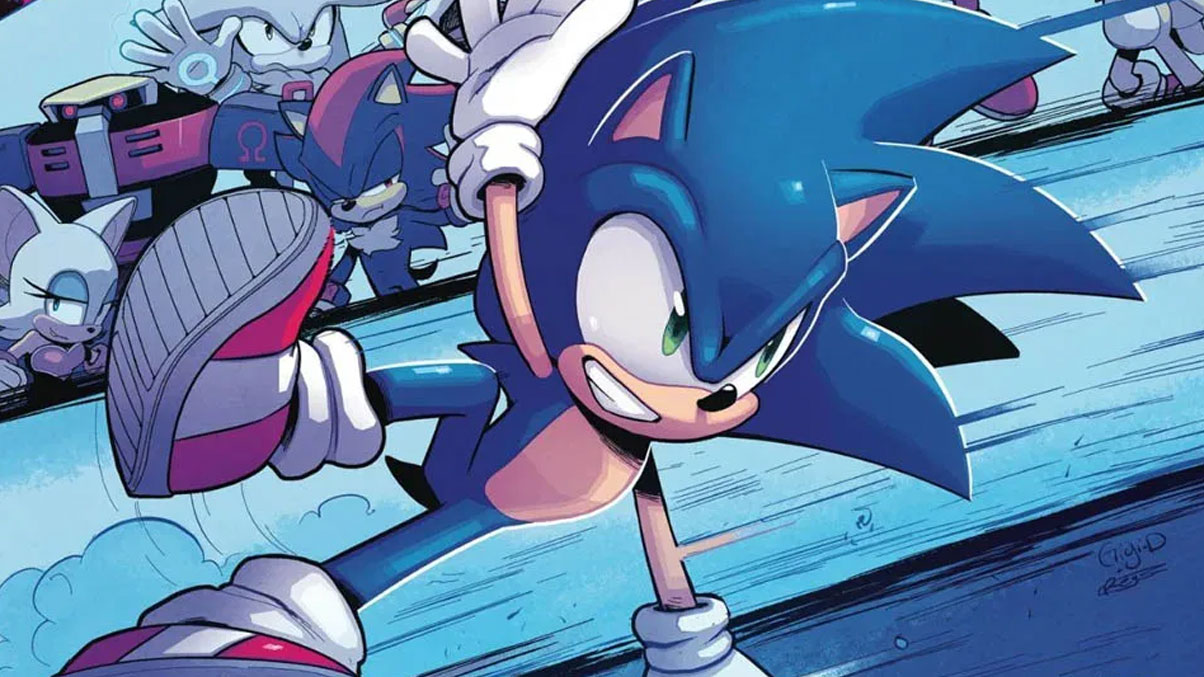 SEGA Press Release For IDW Sonic News Published
One of the first IDW Sonic press releases have been published. For some reason, Jennifer Hernandez is still being credited for the cover of issue 3. Hernandez has already confirmed that that's not the case. Nevertheless, here's the press release:
San Diego, CA (February 2, 2018) — At breakneck speed, IDW Publishing is fast approaching a brand new era of Sonic the Hedgehog comics starting with a new #1 issue. Anticipation for this exciting launch runs high and, as a way to express gratitude to the fans for their patience, the series will kick off with a new issue each and every Wednesday during the month of April. Following the release of the first four issues, the ongoing series will continue on a monthly release schedule from May onward.
Longtime Sonic scribe Ian Flynn has been tapped as the series writer. His contributions to the Sonic comic mythos cannot be overstated and his return to the franchise has been met with overwhelming fan approval. Flynn will be joined by a stable of talented artists, some who will be familiar faces to readers, and others who will be making their Sonic comics debut. Among those contributing to the first four issues are Tracy Yardley (interior art on issue 1), Adam Bryce Thomas(issue 2), Jennifer Hernandez (issue 3), Evan Stanley (issue 4), Tyson Hesse (main covers), Nathalie Fourdraine (variant covers), Rafa Knight (variant cover), Jamal Peppers(variant cover), Jonathan Gray (variant cover), and Sonic Mania artist Kieran Gates (variant cover).

Each issue in April will feature Sonic teaming up with a different ally: Tails, Amy Rose, Knuckles the Echidna, plus the introduction of a brand new character, Tangle, who will make her debut in Sonic the Hedgehog #4.

"I've been working in comics for about 15 years, and my interactions with Sonic fans has been unlike anything I've ever experienced in my career — and I mean that in the best possible way," said series editor Joe Hughes. "The further we get into this, the more we realize what a responsibility it is to give a fan base this passionate and loyal the kinds of stories that they deserve. We've barely gotten started, and it's already so much fun. The fans have been nothing short of amazing, and we're genuinely grateful to be welcomed into their tribe."

"We're extremely fortunate and humbled to have such an avid fanbase," said Michael Cisneros, Licensing Specialist at SEGA of America. "The entire IDW team is immersing themselves within the Sonic community which instills confidence that they genuinely understand our fans' expectations. When you look at the incredible array of talent lined up for the first month alone, there's absolutely no doubt that readers are in for an exhilarating ride."

Release Schedule:

SONIC THE HEDGEHOG #1 – April 4, 2018

SONIC THE HEDGEHOG #2 – April 11, 2018

SONIC THE HEDGEHOG #3 – April 18, 2018

SONIC THE HEDGEHOG #4 – April 25, 2018
This post was originally written by the author for TSSZ News.