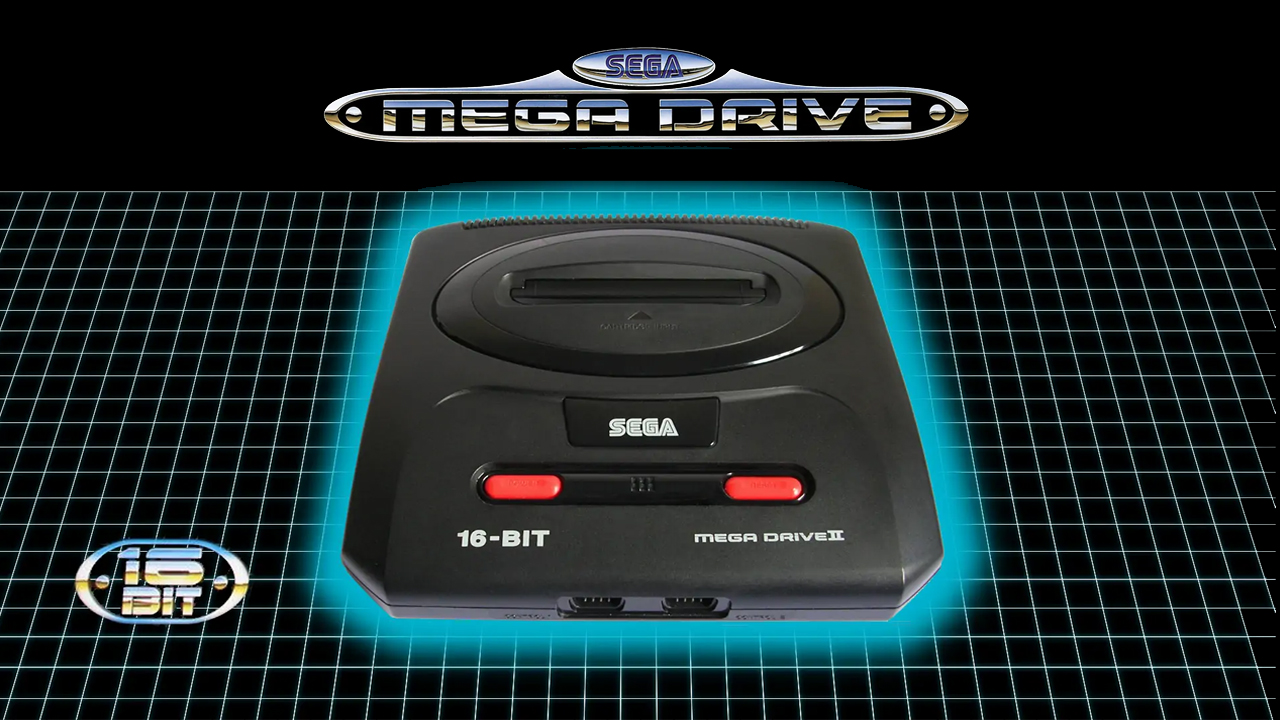 Sega Genesis Is 20 Today!
As if the Dreamcast's impending 10th birthday wasn't making me feel old enough today it's the anniversary of another Sega console; The Sega Genesis. That's right, 20 years ago on August 14th 1989 the Sega Genesis was released in the US, nearly one year after its Japanese release on October 29th, 1988. The Genesis would initially struggle for market dominance trailing behind Nintendo's already established 'Nintendo Entertainment System' or NES for short.
It took a very risky strategy to propel Sega from last to first place in the console war until eventually the Genesis' price was cut and a packaged with a game featuring a familiar looking speedy blue hedgehog. This coupled with an advertising campaign claiming "Sega does what Nintendon't" and the promise of 'Blast Processing' meant that the Genesis surpassed the NES in popularity and was the most desirable console in the US for a time. Nintendo would eventually fire back with the SNES which would eventually reclaim the top spot for them but Sega's edge and bravery won them many life long fans.
Of course Europe would have until November 30th 1990 for the console; more than two years after Japan. Released there under its proper name, the Mega Drive enjoyed considerably more success thanks to the popularity of the Master System. Unlike the US and Japan the Master System was more popular than the NES in Europe which meant the Mega Drive was an instant success, especially as it came bundled with Sonic soon after launch and already had a huge back catalogue thanks to the delayed launch.
Many gamers have fond memories of Sega's little console that could, whichever name they knew it by. It went up against an institution and beat them for a while. Sega would eventually loose their way with ill-fated add-ons and a lack of direction leading up to the launch of the Saturn. As far as hardware goes Sega never managed to maintain a lead for any significant amount of time and have had to evolve to avoid death. The blue brand still lives and for many the same childhood passion for their early consoles still lingers today.
Sega aren't letting the occasion pass them by either. They want you to tell them which Genesis game you want to see next on Xbox Live. Click here to see the list and let us know which game you've chosen in the comments. The winning game will be released for download so make your votes count!
I also want to hear your Mega Drive/Genesis related stories. Did you own one? Did you grow up with one or are you a new fan and never had the chance? What were your favourite games? What console did you get after it? Write away!
Post originally written by the author for TSSZ News.