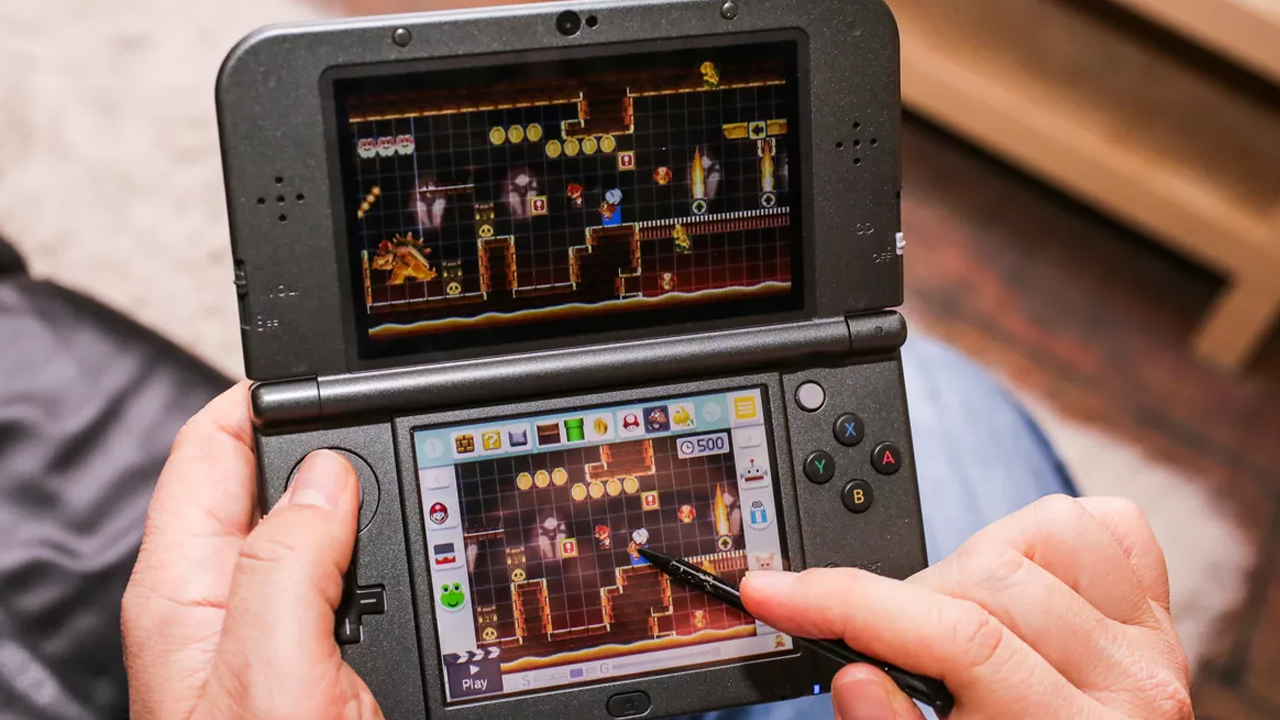 SEGA: 3D Sonic 2 "Last of SEGA 3D Remaster Project"
As SEGA turns its attention towards PC gaming for ports it departs from the handheld that has been getting many retro 3D conversion ports: the Nintendo 3DS.
After rumors, speculation, and silence from SEGA the company has confirmed in an interview that 3D Sonic the Hedgehog 2 will be the final SEGA 3D Classics instalment. In fact they say this multiple times:
We are back with the final game in the second batch of the SEGA 3D Classics series, and the finale for the SEGA 3D Remaster Project.

– Any lasts words to people looking to play 3D Sonic 2?

YO: I'd say Sonic 2 was the most popular game sold worldwide on the Mega Drive, so it's a chance for people to play the Mega Drive game that had the biggest worldwide impact, on the 3DS. I personally think Sonic 2 is THE Mega Drive game. An "I am Mega Drive, hear me roar!" sort of thing. I'm happy we could end the SEGA 3D Remaster Project with this one, as the 16th title of the project (this is because the Mega Drive focused heavily on "16-BIT"). The three titles we brought back this time are what we believe are most memorable when you look back at the Mega Drive hardware, so we hope that you enjoy what we have to offer.

-With Sonic 2, the SEGA 3D Remaster Project comes to a close. Please give us a closing comment reflecting on the project.

YO: I'm sure many from my generation will consider the 1980's as the era of video games, with numerous SEGA games released for arcades and Mega Drives. This project was the perfect chance for us to convert the games from that era, one by one putting our full effort behind it, so I'm very thankful for the experience and it will honestly be a happy memory I take forward with me for a long time.

The line-up consisted of the top titles in terms of popularity… I was a bit skeptical if Thunder Blade really belonged in the top 16, but I'm happy that we got to re-release all of those titles in the 2010s, and I hope they go on to be one of the most beloved series on the 3DS.

NH: I've been involved on projects where we bring back really old games for people to play again for quite some time, but these classics for the 3DS have been the easiest to work on because you really get to wow the players with the 3D on these. I usually have a difficult time coming up with ideas so people would want to replay these old games, but the stereoscopic 3D aspect of 3DS was impactful enough to get the crowd going. I'm deeply moved by the fact that my 3DS has become, you could say, a SEGA Console in its own way. I mean, it's got Thunder Blade running on it! It's a SEGA Console!

– Is there a title you wish you could have converted?

YO: That would have to be the arcade version of Virtual Racing for me. It hasn't ever been faithfully ported. There're four ports to date: Mega Drive, 32X, SEGA Saturn, and Playstation, but none of them stayed true to the original.

The Mega Drive and 32X versions were amazing at the time, but I wish more attention went to Virtual Racing rather than Virtual Fighter. I wasn't too impressed with Winning Run (racing game developed by Namco at the time), which was released earlier, but Virtual Racing really caught my attention. The 30 FPS frame rate gave it a smoother effect compared to other games like Hard Driving and Winning Run.

There was also a Grand Prix mode, where people could play 15 rounds for 200 yen when popularity started to die. I remember having so much fun playing with three other people and figuring out when to replace the worn out tires at the pits. I do feel that I want to re-experience that some day. Many have told me that there's no reason to bring it back when there's so many amazing racing games out there, but I've got a lot of great memories associated with that game, so I'd love to bring it back if I had the chance.

NH: I got to say, I agree. I'd say Virtual Racing since I like to work on those primitive era games.
However it's not out of the question that maybe, just maybe, more will be to come in the future. There's still interest in other games and this wasn't even the first time this happened. In fact a couple of times SEGA thought the end of the road was going to happen sooner:
– Despite this maybe being the end of the SEGA 3D Remaster Project, I really hope you can make those happen.

YO: Seriously! But I wonder how many of these "final episode" interviews we've had regarding this project. Back during Batch 1's 3D Streets of Rage episode, I was the one who suggested to put "Farewell!" as the title! I thought that was going to be the end of the interviews.

NH: I was very surprised that time when I heard we're continuing this project.

YO: The title we really thought was the end of the series is 3D Thunder Blade, and these interviews were supposed to end there as well. But then, we decided to release a packaged version of it, so we embarrassingly came back for bonus interview. That's when we announced it to be our last, once again, yet continued the series until now.

I've been porting older games with M2 for ten years now. The reason we were able to bring such quality classics back is M2's continued loyalty to SEGA. What started only as a standard conversion, has led us to go above and beyond, such as adding "HAYA OH" as 3D Space Harrier's final boss or adding extra modes. This is all thanks to our loyal customers and their constant support as well. I feel blessed to have such amazing customers.
For now it seems the third time is not the charm.
This post was originally written by the author for TSSZ News.