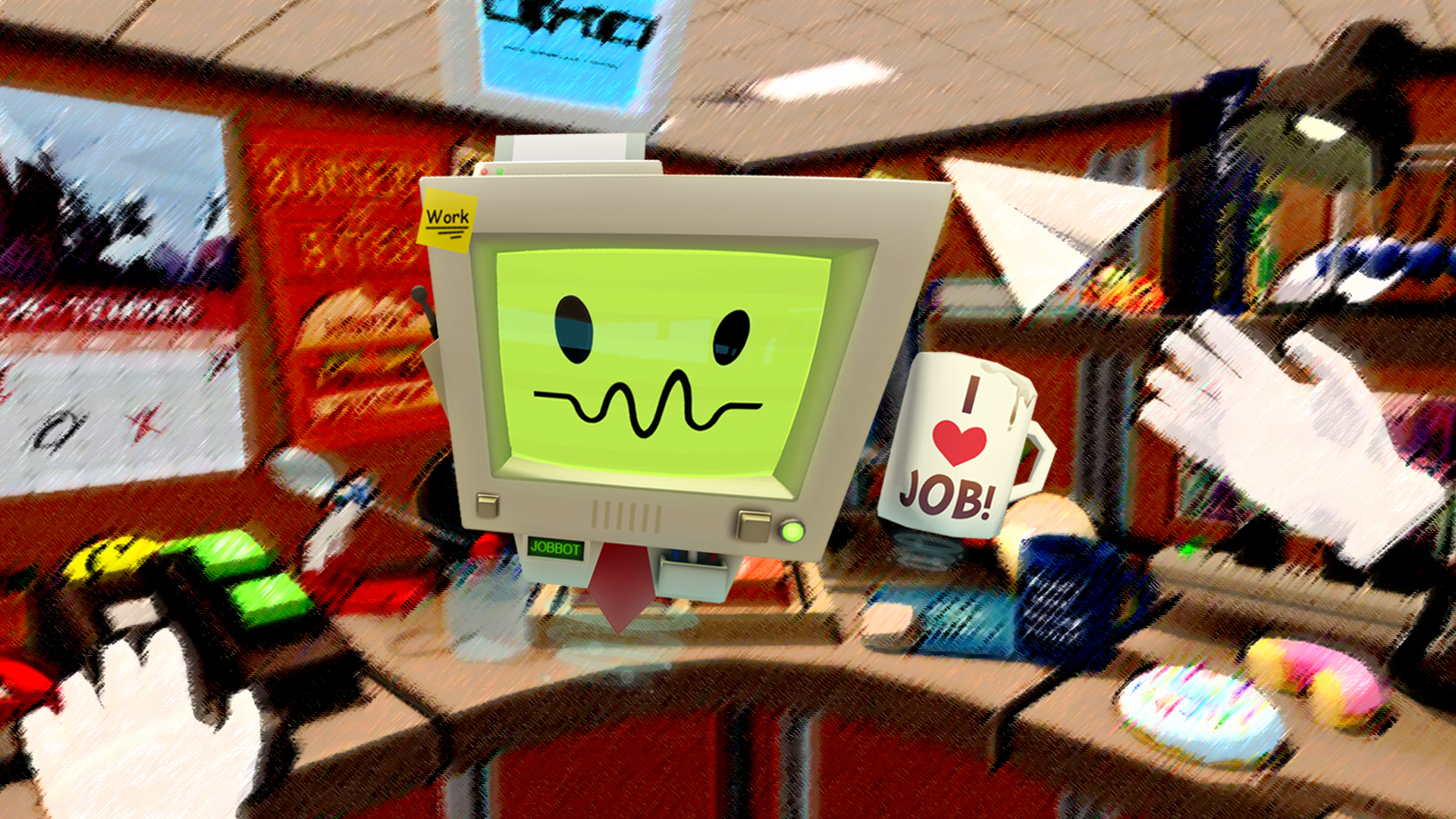 Say Hello To TempBot, As Job Simulator Takes You Into Infinite Overtime
We all know that sometimes it seems like work is never-ending. And for many stuck in a dull repetitive job it is a thankless series tasks punctuated ever so often only by the fleeting promise of a cup of stale coffee and a worryingly too soft biscuit. It's just the way it is.
It turns out that when humanity is long gone the robots of the future will be aware of this fact and thankfully (or not) will replicate the feeling, ensuring it lasts forever. Infinite Overtime is the latest update from Owlchemy Labs for their critically acclaimed and award winning virtual reality (VR) video game Job Simulator: The 2050 Archives. And being Job Simulator whilst work can now be eternal the process for any would-be employees will at least be fun and entertaining.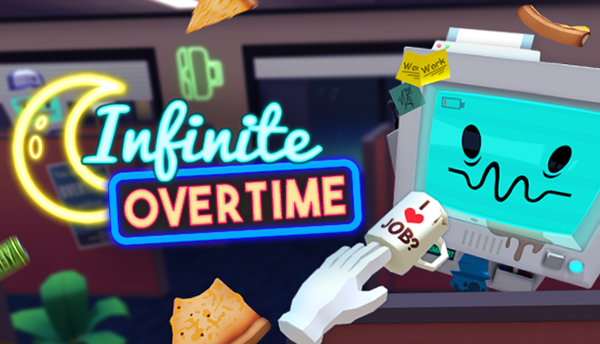 The new update introduces a new switch to your lobby console, activating it turns the facility into a night time mode and replacing JobBot with the slightly less on-the-ball TempBot. (Well, even JobBot has to have some form of industry regulated break time I suppose.) TempBot will be your guide through the nightshift at your chosen place of work. Providing you with a seemingly infinite series of tasks as you deal with customers both helpful and somewhat less than helpful.
Putting your nose well and truly to the grindstone and impressing your boss will unlock promotions for you, so you'll be able to show off your professionalism to anyone and everyone. In a highly professional way, of course. The update also includes a number of additional tweaks, references mini-games and Easter eggs which you'll have to scour to find. One shown in teaser images appears to be a Job Simulator-fied version of Oregon Trail called 'Silicon Trail' – which does beg the question as to what the robotic form of dysentery actually is.
Those who have yet to experience Job Simulator earlier this year, have also been given another reason besides the update to purchase the game thanks to a new and permanent price drop to $19.99 (USD).
Owlchemy Labs are also responsible for the similarly themed Rick and Morty: Virtual Rickality, one of the best VR games of 2017 so far. They were acquired by Google back in May, but will continue to make multi-platform content.
This post was originally written by the author for VRFocus.