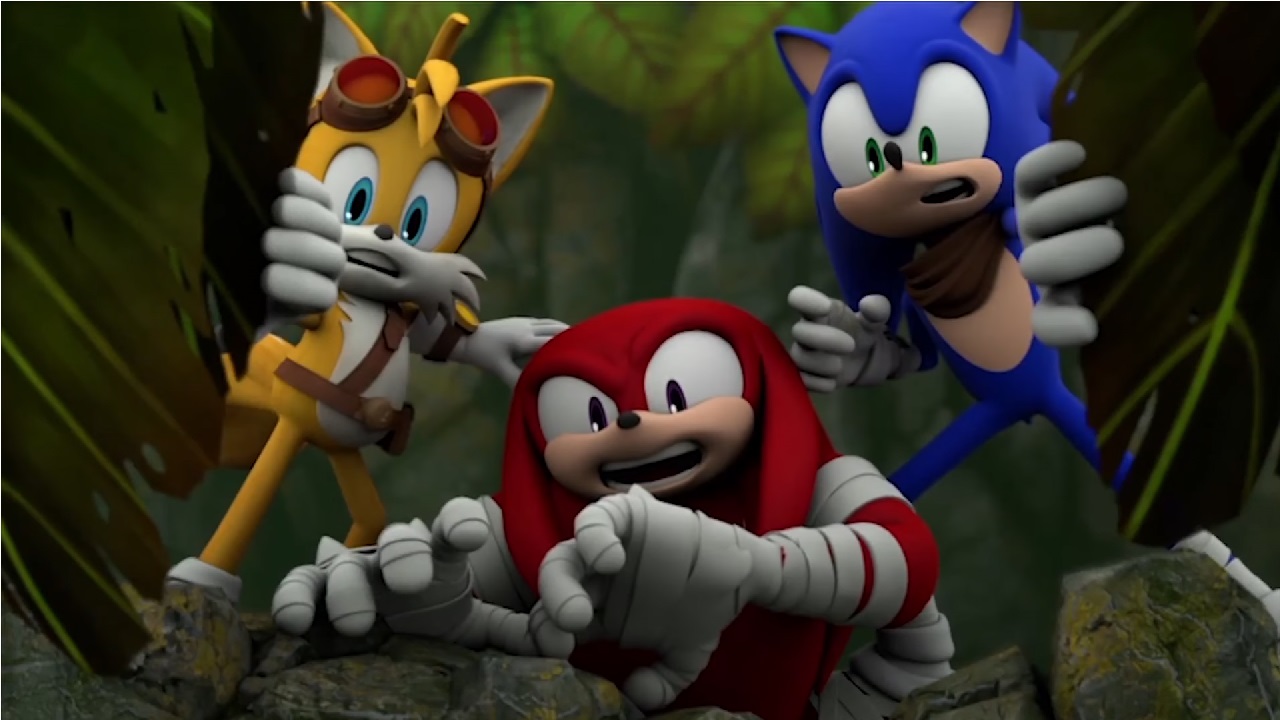 Sanzaru Games Confirms 'Sonic Bible' Existence
A new interview on Gamespot went up today with Mat Kraemer of Sanzaru, the developer working on Sonic Boom: Fire & Ice. In the interview, Kraemer mentions the existence of what you may have heard about before. A "Sonic Bible":
Are there some other ways you're tying this into the classic games, as well as the animated series?

A lot of the motion, a lot of the combo-ing, the designs of the enemies, the characters—some of those were directly designed by Sega Japan. We went back and forth on character sketches and what they look like. I would go through my Sonic Bible and say, "Oh this guy is like a rhino…" and then we'd go back and forth.

Do you actually have a Sonic Bible?

We do have a Sonic Bible. There is a Sonic Bible. And it's very helpful, because you want it to be close to the animated series, but you want it to be recognizable to those fans [of classic games] as well.
This post was originally written by the author for TSSZ News.