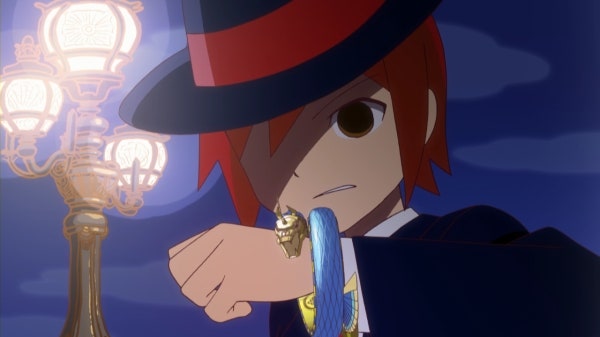 Rhythm Thief Steals Itself TV Featurette Slot
Not content with making its way onto the 3DS, Rhythm Thief is now making its way to the TV. More specifically, a "making-of" featurette will be broadcast, detailing how the game was developed. However, if you're wanting to catch this special, you'll need to travel all the way over to Japan, or at least have access to Japanese TV.
Appearing on the Music On! TV channel, this special will discuss various aspects of the game, in particular the mixing of music and gaming together. It's a clever idea to not only promote Rhythm Thief, but to also see how games such as this are created.
If you want to catch this special (if you can access it), it will be broadcast on the 19th January, 7pm local time (or 10am GMT), with repeats on 26th Jan (8pm local time, 11am GMT), 29th Jan (7pm local time, 10am GMT) and 4th February (9:30pm local time, 12:30pm GMT).
For more information, the Famitsu article detailing it can be found – in full Japanese – here.
A Google translated version of the article can be found here.