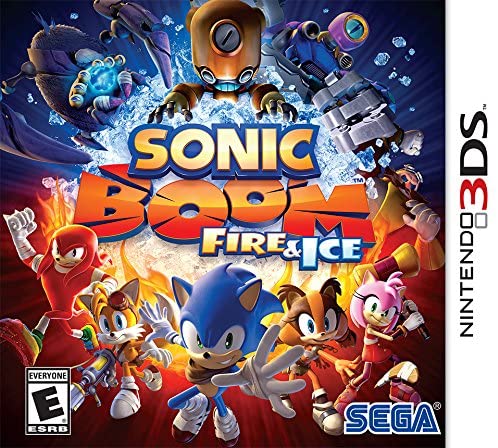 Reasoning Behind Lack of Fire & Ice Wii U Version Explained
Our coverage of Sonic Boom: Fire & Ice continues on day two.
It was established that the game would be only on 3DS. However we now know why thanks to that interview on GameSpot. Disappointment with Rise of Lyric was briefly mentioned too.
Aaron Webber: Sanzaru [the game's developer] was already focused on the 3DS; they already had the structure built, and they already had the systems in place. So it was just a natural step for us to go with 3DS. So that was the main focus for us.

Omar Woodley: And the 3DS was definitely the stronger of the two titles last year. We saw it both in the user and the critical reviews, and so that was what really decided it. If we're really going to focus on something, we're really going to step it up and improve all of the things that need improvement, and try to make it a really solid game. The 3DS was a very natural choice.

We weren't too happy about the Wii U [version]; we totally feel the 3DS was the stronger of the two. So [Fire & Ice] is 3DS-only. We learned a lot from all the reviews, from our events with consumers, from all the fans, and we took a lot of those comments to heart. So we went back to the drawing board and worked on a new game, with [developer] Sanzaru Games–Sonic Boom: Fire & Ice.
Long story short the handheld version did stronger and Sanzaru has experience with the 3DS. That's why there is no Wii U version, according to SEGA.
We'll keep you up to date on the latest as we continue our coverage of Sonic Boom: Fire & Ice.
This post was originally written by the author for TSSZ News.