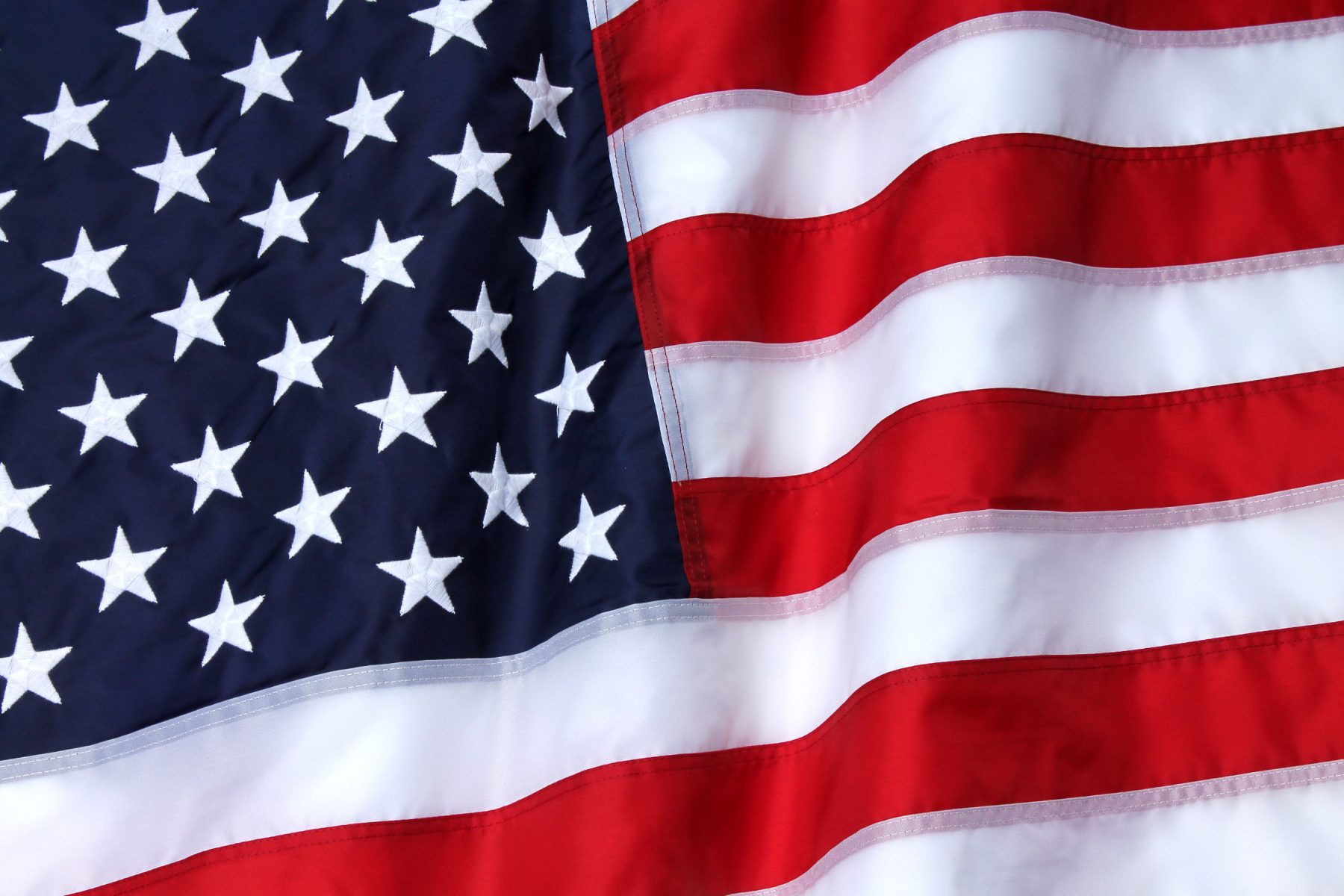 Peter Moore Recalled His Time At SEGA From 1998 To January 2003
Long ago, SEGA used to make hardware. And long ago, from 1998 to January 2003, Peter Moore was the COO of SEGA America. Unfortunately for Peter Moore, he joined SEGA at a time when the company was in quite a critical situation. Finances were evaporating, the company's reputation was sinking, and relevancy was beginning to fade. Moore recalled those days in an interview with Glixel.
He first spoke about how he joined SEGA in the first place.
I got a call from a recruiter saying, "What do you know about video games?" And I said, "Who's asking?" "Well," he said, "There's an interesting opportunity at Sega"' and I said, "Well, Sega, it's funny you say that, because the only thing I know about video games is that I bought my son a Sega Saturn for $499, and I go to buy him games, like, a year later, and they're not making games for it anymore." I said It felt like a waste of money. He says, "Well, Sega has got a new console coming out. They're in a little bit of trouble." They've got no head of marketing, and it's back in San Francisco, South of Market, 650 Townsend Street, and they are nine months from launch, they don't have anything. They have no creative, they have no designs, no brand ID, were still even fighting over the name. And the Japanese were panicked. So I go meet with Bernie Stolar [Sega of America's President and COO]. In those days, if you were a shoe marketer you were perfect for video games, because you were talking to teenage boys.
Moore explained his first actions at the company was to push the console being called the SEGA Dreamcast and not just the Dreamcast. However, the disarray at SEGA was so great that Moore became the COO of SEGA America just 5 months into his job:
First of all, I fought hard for calling the new console Sega Dreamcast, not just Dreamcast. I still thought there was great equity in the Sega name, but it was a little bit of a fight, because people were trying to insist on just calling it the Dreamcast. I just said, "No." Japan had already launched, and then Europe had launched with a completely different-colored logo. Japan was already struggling, if you remember. It was an okay launch but nothing to write home about. Then all of a sudden, Bernie leaves Sega, and they said to me, after five months on the job, "You're in charge. You're the new president, chief operating officer, of Sega America," and I'm still, like, waiting for my clothes to arrive from Boston.
Another move Moore did in his first months at SEGA? The "it's thinking" tagline was the idea of he and his team's.
So we did E3 in the summer, and then we're rolling into the launch date on 9/9/99, and the VMAs are that night, along with our launch. We were cranking on creating a launch campaign, and the more I started to learn about what the console could do – and of course this was the first online console, albeit through a 56k modem – we came up with this concept of "It's thinking."
Moore recalled how the commercials were:
Slightly creepy, but very cool. We realized we could do 15-second spots all over cable TV and really build some intrigue and anticipation. And then we filmed a ridiculously expensive spot in Vancouver with the girl in the leather suit that was stealing the Dreamcast with 747s crashing, and motorbikes and stuff. The idea was that because of the GD-ROM and the little VMU things, which were the memory cards, it would kind of remember you, like consoles do today. The more you played, the more it would figure out. The theory was it would actually try to compete with you.
He also recalled how successful the Dreamcast seemed to be at first:
Chris Gilbert [Sega's EVP of sales and marketing] and I had gone to see Hollywood Video, because they were a big player back then, in Portland, and we're at the airport, and I was saying to Chris, "we need something to hang onto here that will make people believe, and we need something that we can point at to show that we've had a strong launch." We were at a high top in a bar having a beer, and I said, "what do you think the biggest 24 hours in retail entertainment history has ever been?" and he says, "It's probably a Star Wars movie." I said, "Well, let's find out." So we went and researched it, and lo and behold, we blew through the numbers. We did $99 million in that 24-hour period in North America. Still the greatest launch line-up in console history, by far: SoulCalibur, TrickStyle, Hydro Thunder, Sonic Adventure. You know, I look at launch lineups today and go, 'oh man,' because we had 18 titles that weekend ready to go, all – for the most part – brand new IP.
However, the success didn't last. Finances were still a problem, and by 2001 the console was just not selling as much as they had hoped. Talk of cancellation grew;
We had gone to Tokyo twice in January in 2001, and, you know, they were just running out of money, and we just couldn't get the install base going fast enough. The decision in mid-January was, "We've got to pull the plug. We just can't afford to continue manufacturing if we're not selling enough. The PlayStation 2 is coming, and the Emotion Engine, and games that look like Toy Story, and all this stuff." I always remember they used The Bouncer and Kessen. Do you remember those games?
Peter Moore felt Sony was a big factor into the demise of the Dreamcast, especially messing with SEGA's minds, and what led SEGA to go third-party. Moore says that, although he didn't make that decision himself, he had to host the conference call where everyone would discuss the matter. Things got even worse after the call:
It all looked glorious, and, you know, I love my friends at Sony PlayStation, but I didn't love them then. They did a brilliant job of FUD-ing us, right? Fear, uncertainty, and doubt. So the decision was made, 'We're gonna end this, and we're gonna turn into a third party.' And then somehow it was my job to 'make the call.' That's something I have been, and forever will be, tainted with. 'He made the call to kill the Dreamcast.' No I didn't. But my job was to make the phone call, because the Japanese said, 'we need you to host the conference call.' Yeah. Then we had to let go half of Sega of America that afternoon, and it was just tough. Then my job was to go talk to my new friends at Sony and Nintendo and ask for dev kits. You know, I'd been ripping them to shreds for, like, two, three years, and then it's like, 'Oops, can I have some dev kits for our teams?'
Luckily for Peter Moore, he says Nintendo and Sony were fine:
I mean, to be fair, everybody was fine. They all knew. Everybody loves Sega.

Now, Microsoft is coming into the picture. They need games. Peter Moore and SEGA were all too happy to oblige:
Robbie Bach [head of the Xbox business at Microsoft], J Allard, Cam Ferroni, George Peckham, you know, a bunch of people at Microsoft say, 'Hey, we love Crazy Taxi. We love Shenmue. You're using Windows CE as your operating system on the Dreamcast. Wouldn't be that hard to port these games.' And so I started to go up and see Robbie and the team, because they came to our rescue. First phone call, when we made the call, was Microsoft saying, 'Hey, we'd love to help.' They cared, and they wanted, well they needed content. They wanted something exclusive to grab for the current Xbox, and then they had long-term plans for what turned out to be Xbox 360, which they were calling Xenon.
As SEGA continued into their entry into the third-party era in late 2001-early 2002, problems began to accumulate. Moore felt that SEGA wasn't keeping up with the times.
So, you know, we started to go up there a lot and build a relationship, and I was going back and forth to Japan and I was just so angry with Sega that they didn't see the stormclouds of what was happening in the industry. Games like GTA 3 were changing the vibe of the content. That was, to me, this inflection point. Once the tech started to get more powerful, the creative elements that would come over from Hollywood and from television all of a sudden – that was what gave us Rockstar, and what the Houser brothers, to their credit, did for games. I mean, you look back on the history of this industry, you can point to these moments and say, 'That's when everything started to change.'
He also felt that SEGA was becoming irrelevant:
We did a focus group here in San Francisco, I'm trying to think what year this would be, probably late 2001, early 2002, because I needed to prove to the Japanese that our brand was starting just to fade away. And so we asked the focus group, a bunch of 18 to 19-year-olds, a classic question, 'If a video game publisher was a relative or a friend, who would they be?' Ah, EA. Arrogant quarterback, 6'5", walks in, gets the girl, nobody likes him, blah blah blah, but, you know, fills the room with his big personality, all that. I can hear it now. Rockstar. Ah – that's your drunken uncle that shows up from Vegas once a month with a hooker on his arm and looking for money and then he's gone again. He comes in and he's the life of the party for a little while, and then he disappears for a long time. Sega. Yeah, that's your granddad. Used to be cool, but even he can't remember why anymore.
Tension began to mount. And it all came to a head when he showed his results of the focus group:
We filmed all of these, right? I packaged this up, and I said, 'This is our our manifesto for the future.' So we make a huge presentation in Japan, and I said, 'We need to be incredibly aware of the challenges we face as a brand at Sega,' you know, and so I play the video. Yuji Naka, Naka-san, maker of Sonic, is in the room. Now, he and I have a love/hate relationship on a good day. And we show him this, and it's subtitled in Japanese, and when it comes to that piece he just [slams his hand on the table], 'This is ridiculous. You have made them say this. Sega is the great brand, nobody would ever say this, you have falsified!' He just gets in my face. So I said to the translator, 'Tell him to fuck off.' And the poor guy looks at me and says, 'There's no expression in Japanese.' I said, 'I know there is.' And that was it. That was the last time I ever set foot in there.
Peter Moore felt that SEGA was being held hostage from within, something that past SEGA America leaders had to deal with:
I rarely get upset, but to be accused of doctoring a video, because there's none so blind as those who will not see, right? I loved Sega, still love Sega, but it was dominated by the developers to the extent where Sega as a company couldn't move if Nakagawa-san, Yu Suzuki, Iguchi weren't into it. The world was changing around them, and we were desperate. I said that we've got to get content that is mature. It's ironic to me that one of their best-selling games, subsequent to all of that, is now Yakuza.
Ironically, the very company that helped nature SEGA in its early days as a third-party company would be the same company that Peter Moore would migrate to in January 2003:
I fly back – it was December 2002. I'm getting off the plane at San Francisco airport – I don't think we had any cellphones in those days – but I get a message from Robbie Bach that said, 'Hey, just wishing you and the family Merry Christmas, and how would you like to come up and chat with Steve Ballmer and I about what's going on?' He just called me at the perfect time. Perfect time. So, very quietly, in January 2003, I fly up to Seattle, to Microsoft's offices in Redmond, Washington, to sit down with Steve, one on one with Steve Ballmer. He said, 'Look, we're worried about Sony, because we think that they are gonna take over the living room, and we can see Sony TVs, we can see Sony PlayStations and we want to make sure that we can go toe to toe with them, because we don't want to lose the living room. Things are moving, for us at Microsoft, out of the office and out of bedrooms with laptops, and we want to be part of the living room experience.' And Steve said, 'We're not a consumer brand at all, and we don't have people that can speak to consumers.' He was very humble, to his credit. 'We've watched you take on Sony, and we need somebody a little different here to be the voice, the face, a marketer to get us out of what we are. We are working on Xenon, and it's gonna be a few years but we've got to get going here.' They couldn't wait to stop manufacturing the big old black Xbox, because it was costing them more money to make them than they were getting for them.

I came back and talked to the family and said, 'Hey, how would you like Seattle?' Then I pulled my troops together at Sega and said, 'I'm done,' and resigned to the Japanese.
It's a sad ending to what was likely an inevitable fate for SEGA. Peter Moore did what he could, but a combination of the problems SEGA had prior to Moore joining the company and what seemed to be an unwillingness to solve those problems meant that no amount of work from Peter could've stopped what was going to happen. SEGA was on the road to third-party, it went third-party, and even after going third-party, mindsets didn't change.
This post was originally written by the author for TSSZ News.