OVERTURN Goes Multiplayer In OVERTURN: Final Operation
One particular trait often explored in video games when it comes to being 'The Hero', is the idea you've got to give everything you've got for the cause. Whether that is fighting against incomprehensible odds or even laying down your life in exchange for ultimate victory (or redemption). To be a hero is a path of toil, effort and self-sacrifice.
So, what happens when you have simply nothing left to give?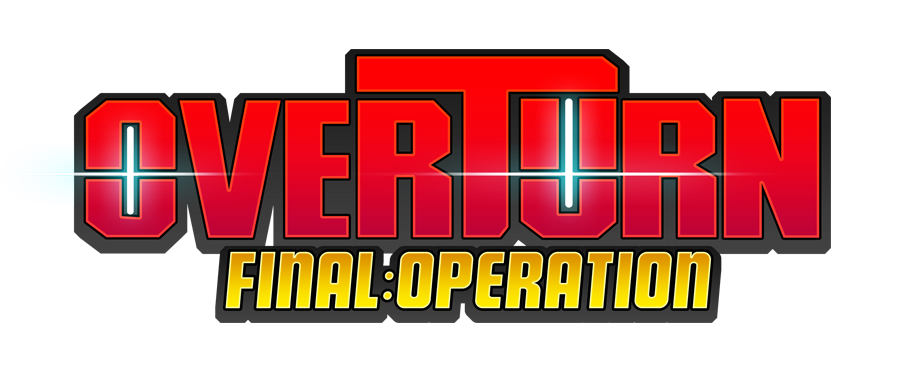 It's an interesting question, and one tucked away in the story of a new title from YJM Games' affiliate oneIMMERS and Studio HG. The pair are returning to co-develop a new co-operative virtual reality (VR) first person shooter (FPS) OVERTURN: Final Operation, a direct continuation of the events of OVERTURN and set in the same in-game universe as that was established in another of Studio HG 's titles, Smashing the Battle.
OVERTURN: Final Operation begins at the end of OVERTURN, with the Beholder defeated but with Magi in a rather desperate spot having used practically all her energy in the last instalment in order to achieve victory. She's so drained she can't even defend herself anymore, having lost her abilities and not having the strength to fight the enemies that despite her victory are still coming.
Thankfully rescue is at hand from an unlikely source.
Up to four players, using either the HTC Vive or Oculus Rift, will be able to take on being part of a team of mysterious androids, sent in by an unknown force to rescue Magi. It's up to you to battle through the waves of enemies and bring her to safety. She will help out where she can with items, but whether expending what little energy she has left is necessarily a good thing you'll have to find out.
OVERTURN: Final Operation is set to be released at some point next month (May 2018) and will, according to co-developer and publisher oneIMMERS be a free release. You can find it listed on the Steam Store, while the team has released a gameplay trailer and you can find that above.
This story was originally written by the author for VRFocus.