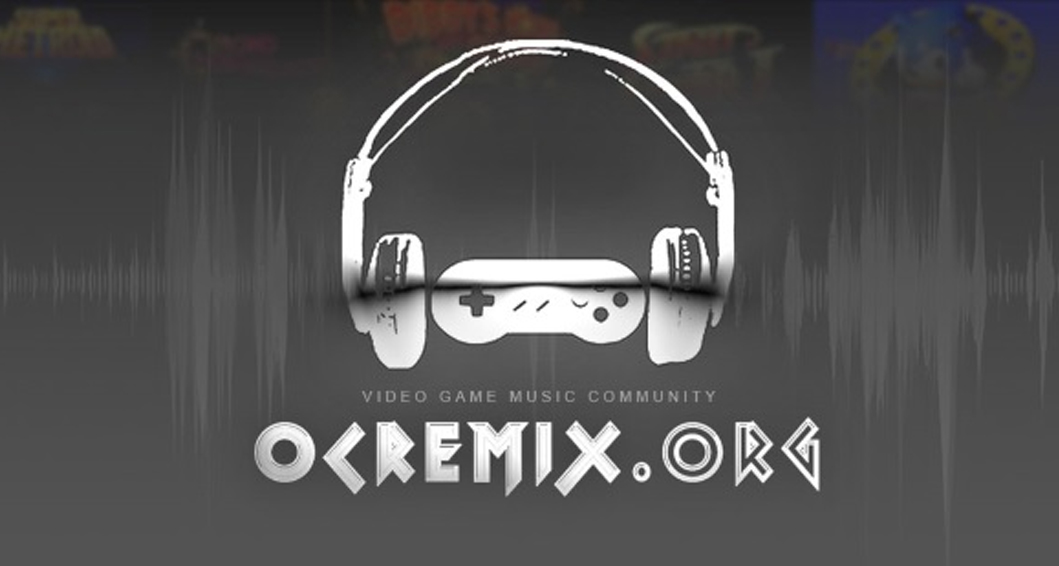 Overclocked Remix Vs AAUK = Tails & The Music Maker Remix?
I've got a version of this blog sitting waiting in approvals at SEGA to tell you all about it there but I don't see any harm in revealing an alternate cut here. After all, otherwise you won't hear about what happened until Monday, and if you do over the weekend it'll be by people who don't have the whole story.
Now I'm quite friendly with Overclocked Remix; I speak with Liontamer (Larry Oji) on a pretty regular basis and am in communication with a few others, like Level 99 who is in charge of Lucid Dreaming. I've even spoken to big cheese djpretzel on a couple of occasions. (Mmmm… Cheese Pretzels.) Frankly I'm a fan and love what they do, we've been tracking their future Sonic Team related album projects like the aforementioned Lucid Dreaming (NiGHTS) and Sound of Speed (Sonic 1) for a while now here on SW.
Well whilst minding the fort at SEGA I was looking through their remix list by console and noticed a glaring lack of a particular piece of SEGA hardware. A console that has shaped the minds of an entire generation, a console that was revolutionary, a wonder of modern science and influence to the entire video game industry.
Yes ladies and gentlemen… The SEGA Pico.
Okay, okay, so the SEGA Pico wasn't ANY of those things. If you're not familiar with it that's not surprising, it was aimed at a very young audience (think of it as the Leapster of it's day) and was only out in the West for about a year.
However it lasted an entire decade in Japan, sold 3.4 million units and 11.2 million games known as "storyware". It's jaw-dropping 64Kb of RAM powered a host of titles from both SEGA and Bandai, it wasn't all just random "what the heck?" titles either – it had three Sailor Moon related titles, an Ecco title, numerous Disney licensed titles and the legendary The Great Counting Caper With The 3 Blind Mice.
Fine, perhaps that one wasn't quite so legendary.
Incidentally for all you trivia fans the Pico is also notable for being the first SEGA hardware to have a Nintendo licensed game on it – ah, bet you didn't know that! Yes, all the way back in 2003 it had Pocket Monsters Advanced Generation : Hiragana Katakana Kakechatta! The "Pocket Monsters" series being better known of course as POKEMON! Rumour has it the creators of Pokémon once saw a "Pico" being carried off by a mouse or "Chu" thus giving birth to the name of one of the most iconic characters in video gaming.
Bulbasaur.
The Pico did have Sonic titles too and perhaps the best known of these was Tails & The Music Maker a game principally designed to educate kids about the world of music and is one of Tails' three solo outings along with Tails' Adventure and Tails Skypatrol both for the Game Gear. Well, with this rich array of games, including a game about music itself I was astonished at this horrendous snub to the Pico's legacy so I teasingly took OCR to task by tweeting the following via the SEGA Twitter:
@ocremix No SEGA Pico remixes? Forshame! ;P
Well, lo and behold the not-quite-meant-to-be gauntlet was well and truly picked up by not one but two remixers, or so I hear, however the first to show with a final remix and be the celebrated first SEGA Pico remixer is the already celebrated in his own right Zircon, aka Andrew Aversa. Zircon's had previous form with Sonic as well, as one of those responsible for collab Sonic & Knuckles remix "Lover Reef" track.
Here's his Tails and the Music Maker remix track "Picolescence", based off the Travels with Tails: Invitation Screen track – enjoy!
You can download it here. Brilliant job by the OCR crew and of course Zircon for a bit of fun, which it was from all concerned – even if some YouTube twits seem to think that the whole thing is showing two fingers up to me and SEGA. Uh-huh. Hey, you know how we're all cool and friendly yeahhh? Your derp is showing btw.
Now OCR, any chance you'd randomly remix the theme tune to Bubblegum Crisis 2040 for me? You see I've got this podcast that uses the instrumental as a theme and… what do you mean no?! FORSHAAAAMMME!