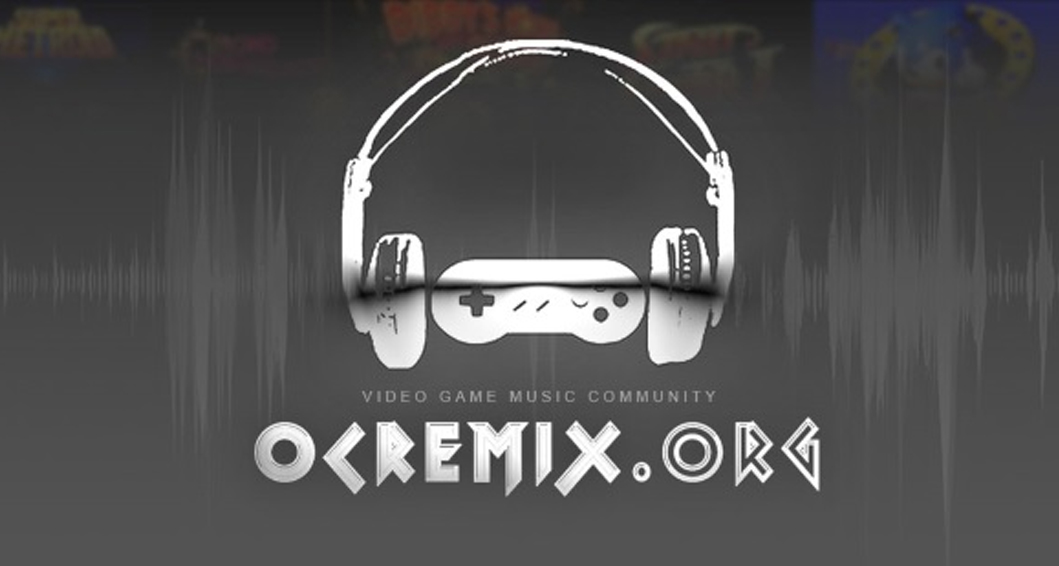 OC ReMix: Week In ReWind – Big Giant Album Release & More!
The week ending February 23rd had two big announcements from OCR one of which subsequently took up several remix release slots. In fact all we have beyond that for general releases is…
DJJD – 'PARALYZED'
To celebrate the release of the latest in Nintendo's Donkey Kong franchise Donkey Kong Country: Tropical Freeze we have been given a nod back to DK's new dawn and the original Donkey Kong Country for the SNES. Using the track 'Fear Factory', what we've got is a breakbeat version with more than a few changeups.
You can check out this below:
'AUDIO ENGINEERING': A TRIBUTE TO CID
The latest album effort from OCR is a fitting tribute to one of Final Fantasy's most recurring roles, that of the character Cid.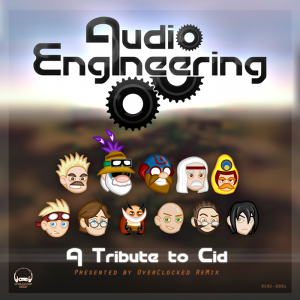 Audio Engineering: A Tribute to Cid features thirteen tracks from twelve artists, arranging themes from across the Final Fantasy series. The album also includes visual artwork inspired by the many incarnations of Cid. It was made by fans, for fans, and is not affiliated with or endorsed by Square Enix; all original compositions and characters are copyright their respective owners.

This album was produced to help promote video game music, all the original composers' compositions, and the talented artists that contributed to this project.
Incidentally if you'd like to hear my favourite Cid related OC ReMix track its not from this but is from some time back with FFVII: Voices From The Lifestream.
JOVETTE RIVERA – 'THE CROSSROADS'
Seriously, I love this tune.
BIG GIANT CIRCLES – NEW ALBUM: 'THE GLORY DAYS'
If you like your chiptune then you should already be listening to BGC. If not, then here's something you should take serious notice of.
Video Game Composer Jimmy "Big Giant Circles" Hinson (Mass Effect 2, Black Ops 2, Borderlands 2) has officially released his newest album of hybrid retro chiptune/modern electronic/video game style music. Successfully kickstarted in October of 2013 for nearly $63,000, over 1200% over the original funding goal, the album features 21 tracks with a total playtime of 80 minutes. The music evokes the style of classic game soundtracks such as Mario and Zelda with several nods/cameos to them as well as some newer franchises. The official album artwork was done by Ian Wilding, Jessie "axl99" Lam, and Junkboy (Mojang).

The kickstarter was the 66th most successful music kickstarter in the site's history, and is one of three albums in the top 100 that feature chiptune-style music, along with Anamanaguchi (#3) and I Fight Dragons (#25), and is separated by the fact that Big Giant Circles is primarily a single non-touring studio composer of video games. The album has been highly anticipated and equally praised, largely due to widespread promotion on Twitch.tv through prominent channels such as Sevadus, MANvsGAME, and Bacon_Donut.

Jimmy is most commonly known for his work on Mass Effect 2 and Black Ops 2 and most recently the soundtrack to the iOS game Threes. He wrote the music for the upcoming and final Borderlands 2: Headhunter DLC. Additionally he is currently co-writing the score to the upcoming There Came An Echo by Iridium Studios (featuring Wil Wheaton) alongside viral YouTube sensation Ronald Jenkees. Jimmy is also a veteran contributor to game music community OverClocked ReMix.
The Glory Days is currently available for immediate digital download on Bandcamp, iTunes, and Amazon, and can be freely listened to in its entirety on Spotify and Big Giant Circles' official YouTube channel.
THE GLORY DAYS:
http://kickstarter.com/projects/1207722957/big-giant-circles-the-glory-days-impostor-nostalgi
http://music.biggiantcircles.com/album/the-glory-days
https://itunes.apple.com/us/album/the-glory-days/id815906726
http://amazon.com/gp/product/B00IDPGPJ4/ref=dm_ws_sp_ps_dp
http://biggiantcircles.com