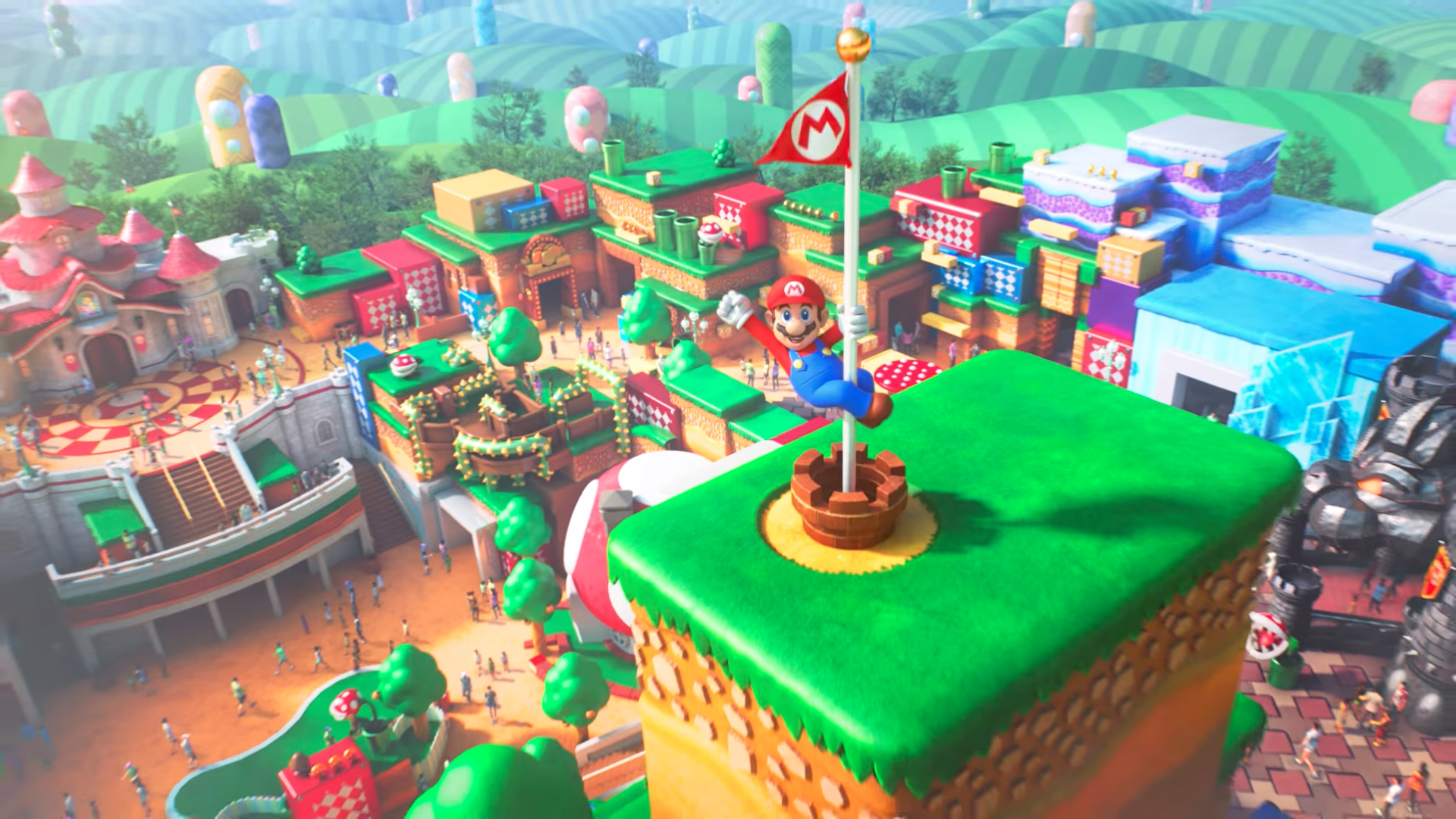 More Super Nintendo World Info Is Out & 2 Commercials Have Debuted
A Super Nintendo World Direct that had been held not that long ago had further details on Nintendo's big amusement park area currently located in Japan at Universal Studios, and opening to the public very soon.
According to Nintendo, the Power-Up Bands will also function as amiibo, and you can interact with special activities and decorations in Super Nintendo World. These "amiibo" are even compatible with the Nintendo Switch. They're not compatible, however, with the Wii U and 3DS. But they'll also be available in the United States once the park opens there. There's six different arm bands, one for each Mario character. Using each band as an amiibo unlocks the content that you'd normally unlock with a normal amiibo tied to that character.
Meanwhile, a couple of Japanese commercials have been posted talking about the arm bands and showing off the Mario Kart and Yoshi rides. You can see a picture of the arm bands, as well as a couple of pictures providing a tutorial of how to use them as an amiibo, are down below.