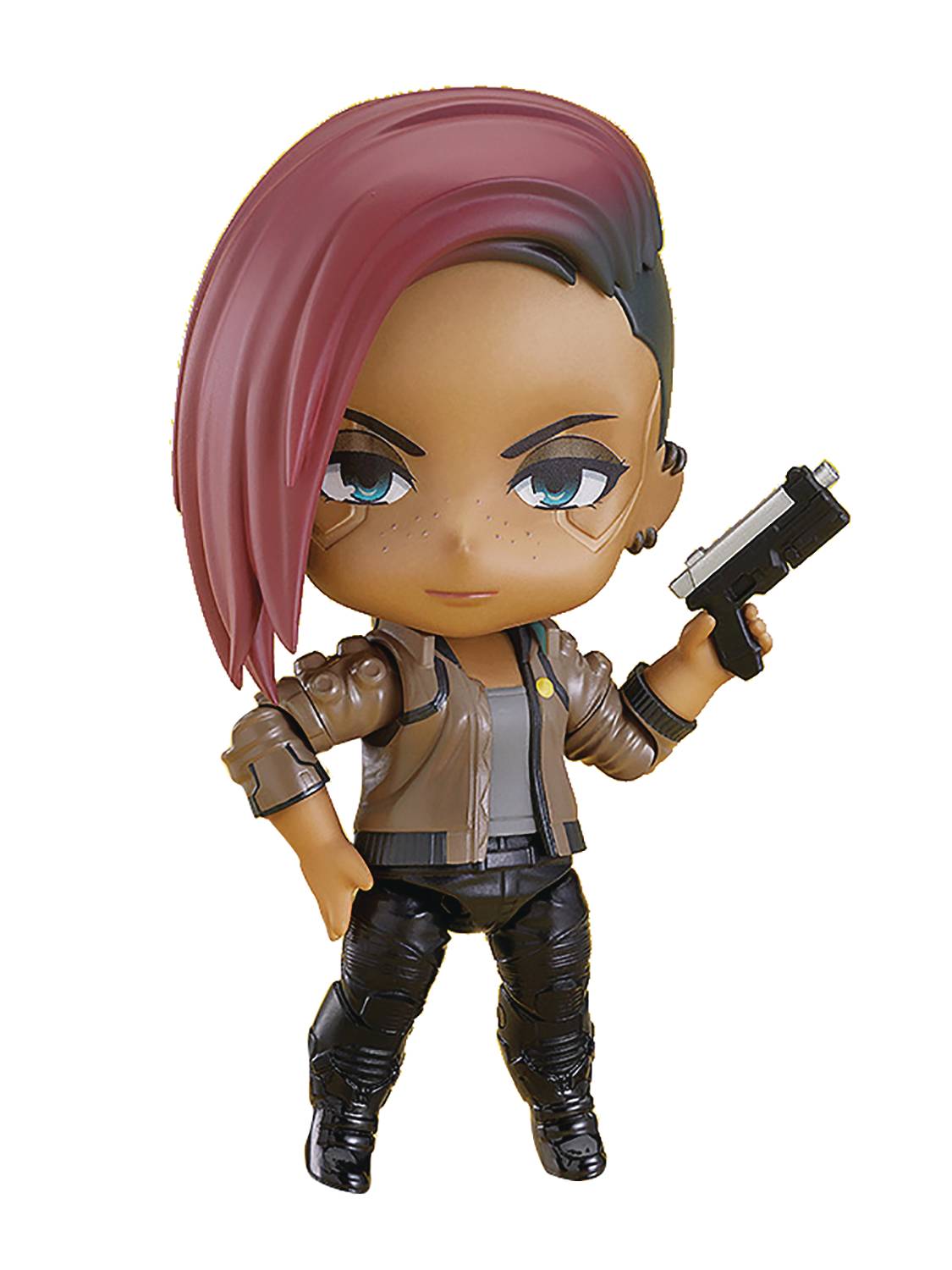 More Miku & Cyberpunk 2077 Nendoroids Have Been Revealed
The Nendoroid-making machine that is Good Smile Company have been on a roll lately. Lots of Nendoroids have been announced, and they've only continued that trend by confirming 3 more of them earlier this month.
The first one is Hatsune Miku. They've been doing other Miku Nendoroids in the past month, but this one is from the Character Vocal Series 01: Hatsune Miku line. It's "based off of the main visual from the full orchestra concert" and "comes with two face plates including a smiling expression and an expression with closed eyes. Her gramophone-inspired dress has been recreated in detail with translucent parts and gold paintwork. The Nendoroid also comes included with a box-style stand that can also be used as a storage box. Additionally, a joined hands part that can be used with Nendoroid Hatsune Miku: Symphony 2018-2019 Ver. (sold separately) to display them holding hands is included as well". You can get the Nendoroid for $124.99 on October 27th.
The remaining 2 Nendoroids are from Cyberpunk 2077. They're of V, the protagonist of the game that has a different incarnation depending on the gender you pick. Both gender incarnations "come fully articulated sporting the leather jacket seen in the game trailers, complete with SAMURAI logo on the back. For cyberware, Nendoroid V is equipped with Nanowire and Mantis Blade hand parts. Also included are 2 weapons so you can enjoy creating a variety of scenes. The deluxe set includes 3 additional weapons, a flame effect part, and the unforgettable Yaiba Kusanagi bike". Both release on September 29th for $94.99. Here's some pictures: