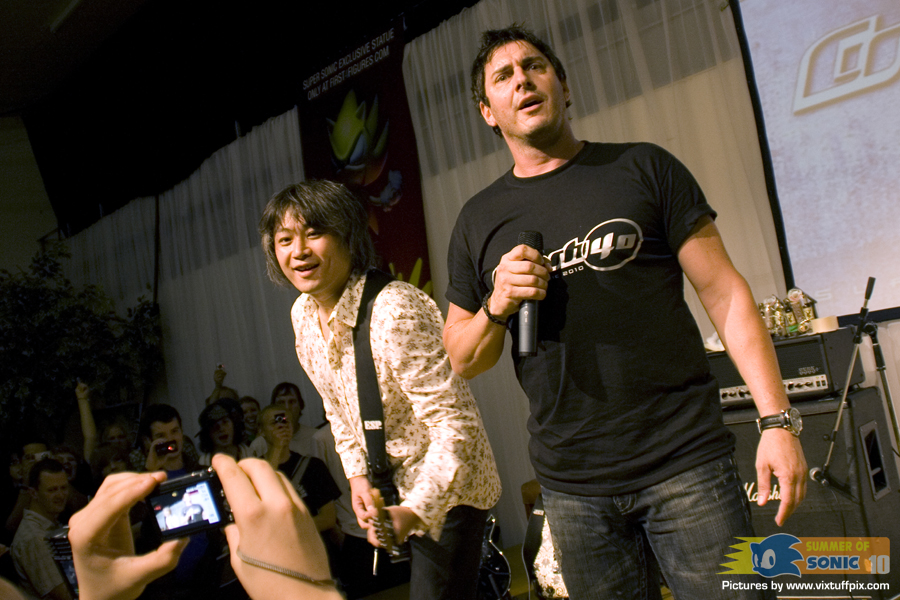 Johnny Gioeli: "[Crush 40] Might Participate In Writing New Songs for Sonic Anniversary Game" (UPDATE)
Crush 40's Sonic game drought might be coming to an end. Might be.
Singer Johnny Gioeli had a couple of things to announce on his official Facebook page related to Sonic's 25th anniversary when responding to fan questions left on his page:
When will there be news about the Crush 40 album?
~We are planning a few performances for 2016 to commemorate the anniversary of Sonic. We "might" participate in writing new songs for the anniversary game…stay tuned…
Crush 40 fans already have a reason to be excited this year with a new album coming. This may very well be the icing on the cake.
UPDATE: The post has since been deleted. No reason was given.
This post was originally written by the author for TSSZ News.