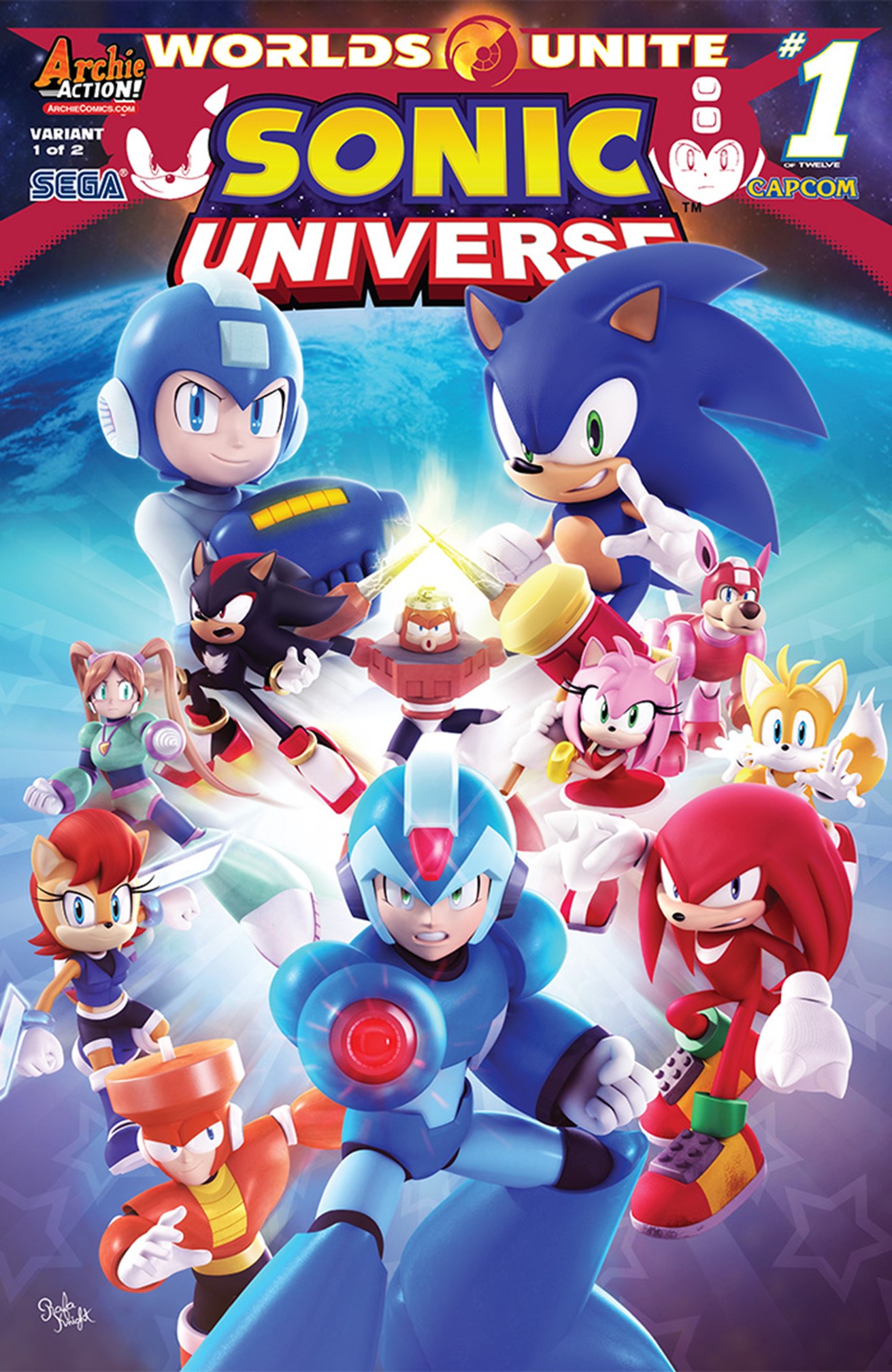 Inside The Pages: Worlds Unite Chapter One
At long last Worlds Unite is upon us. We can now give you a six-page preview of part one of the crossover which releases in a few days, courtesy of Destructoid. In case you need a refresher on the text solicitation that has also been provided.
SONIC UNIVERSE #76
THE SONIC/MEGA MAN CROSSOVER EVENT BEGINS HERE! It's the epic first chapter of the biggest story in Sonic/Mega Man comic book history with "Worlds Unite" Part One! Get ready for cross-world treachery as the wicked Sigma escapes the world of Mega Man X and arrives in Dr. Eggman's secret Lost Hex base! When Sigma promises new power to the Deadly Six, how long do you think they'll stay loyal to Dr. Eggman? We're not betting for long! And just where exactly are our heroes during all this? Looks like Sonic and Mega Man are right in the middle of an ambush! The sense-shattering sequel to "Worlds Collide" starts right now! Featuring cover art from the legendary Patrick "SPAZ" Spaziante, Rafa Knight, and part 1 of the epic 12-part connecting variant cover series by artist Ben Bates!

Script: Ian Flynn
Art: Dan Schoening, Jack Morelli and Luis Delgado
Cover: Patrick "SPAZ" Spaziante
CROSSOVER KICK-OFF Variant Cover: Rafa Knight
Epic Poster Variant (pt1 of 12): Ben Bates
On Sale Date: 5/27
32-page, full color comic
$3.99 U.S
This post was originally written by the author for TSSZ News, images were replaced and expanded by LMC in 2020.