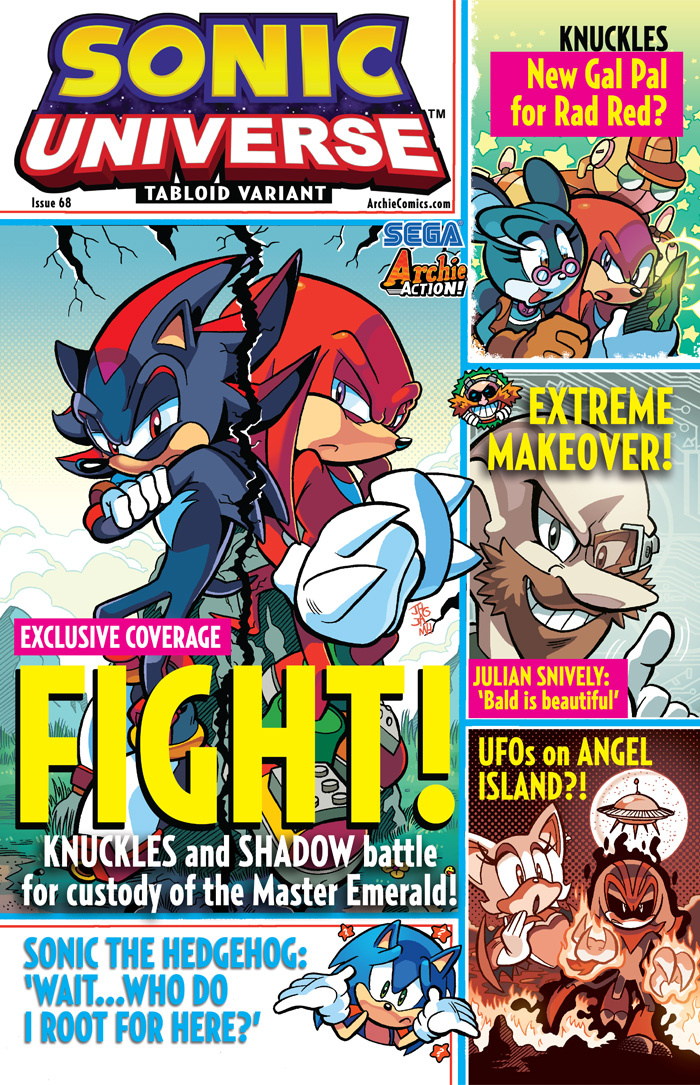 Inside The Pages: Sonic Universe #68
The newest issue of the Sonic Universe Archie comics, #68, is available for purchase. Comicosity has published a five-page preview of the issue along with a summary. You can check both out below.
SONIC UNIVERSE #68
Written by Ian Flynn
Art by Tracy Yardley, Jim Amash, Jack Morelli, Matt Herms
Published by Archie Comics
Release Date: October 1, 2014

The FIRST EVER Sonic Universe trilogy continues HERE in "Total Eclipse" Part Two! Knuckles leads Team Dark's Rouge and Omega into the wilds of the Red Mountains, searching for the mysterious Dark Arms. But while the echidna's away, the darklings will play—but darklings don't play for fun—they play to kill! With Knuckles' back turned, the evil Eclipse attacks Shadow the Hedgehog! Can even the ultimate life-form withstand Eclipse's terrifying Monster Form?! Find out in the second chapter of THE DARK TRILOGY! And don't miss the new cover art from Tracy Yardley and returning Sonic painter Ben Hunzeker—plus an all-new "TABLOID" variant cover by Jonathan H. Gray, Jim Amash and Matt Herms!
This post was originally written by the author for TSSZ News.